Book an Alaskan Cruise With Norwegian and They'll Pay for Your Flight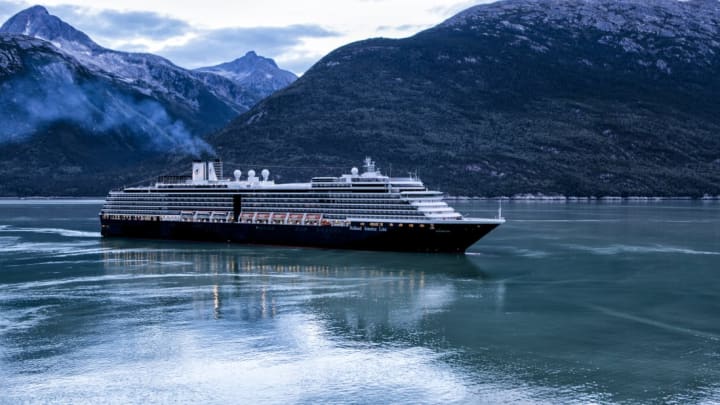 iStock / iStock
You have one less excuse to put off that vacation you've been meaning to take, thanks to Norwegian Cruise Line. As Travel + Leisure reports, the luxury cruise company is offering guests free and reduced airfare if they book a stay aboard one of their ships today.
The deal applies to all Norwegian Joy seven-day Alaska cruises running from April though September 2019, which Norwegian describes as one of their most popular voyages. To qualify for free or reduced roundtrip economy class airfare for two, you must book either a balcony room or mini-suite. Guests taking advantage of the deal will have their choice of more than 100 airports in the U.S. and Canada to fly through, with the ticket prices depending on the location. For automatic free airfare at all participating airports, you can book one of the even-more-expensive concierge or haven rooms.
If you're not looking for plane tickets, you can opt to have the discount applied to your room instead: Guests waiving the airfare offer will get up to $1000 per stateroom taken off their bills. The regular starting price for a balcony room is $1969.
The biggest catch is that Norwegian Cruise Line isn't giving guests a lot of time to plan their trip. The deal is available for one day only—Friday, September 14. You have until 11:59 p.m. Eastern Time to book your vacation—just make sure you read the fine print before deciding to be spontaneous.
[h/t Travel + Leisure]