14 Adorable, Vintage Photos of Rabbits
In honor of International Rabbit Day (held annually on the fourth Saturday of September), we've pulled photographic proof that the furry little mammals have always been appreciated by children and the adults who use a number of rabbit-related phrases and idioms more often than they probably realize.
1. DOWN THE RABBIT HOLE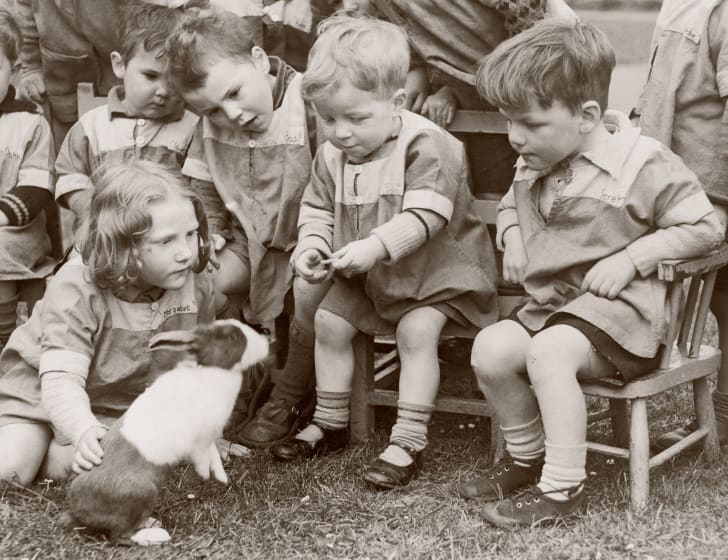 Nursery school children playing with their pet rabbit Bubbles, 1939.
2. DUST BUNNY
A woman spinning Angora rabbit wool in her garden, 1930.
3. MAD AS A MARCH HARE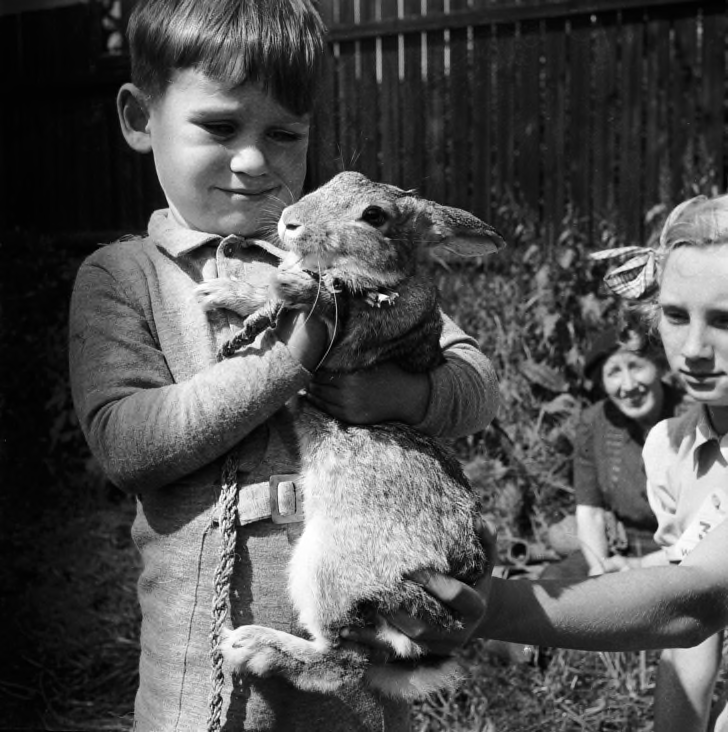 A young boy holds a pet rabbit, 1955.
4. BUY THE RABBIT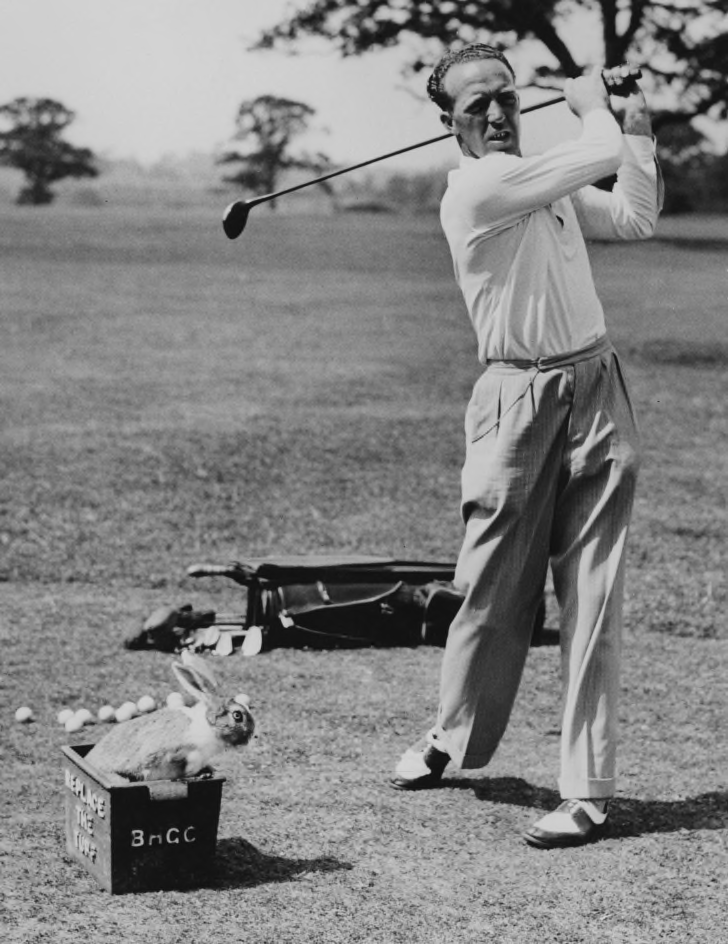 A golfer makes a practice drive while his pet rabbit minds the balls, 1938.
5. HONEY BUNNY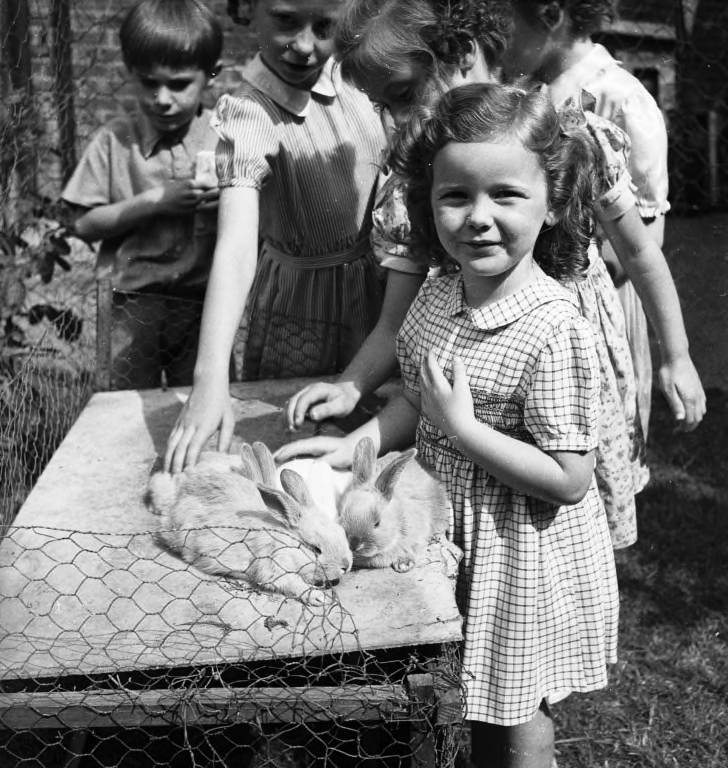 Schoolchildren petting rabbits, 1949.
6. HAREBRAINED IDEA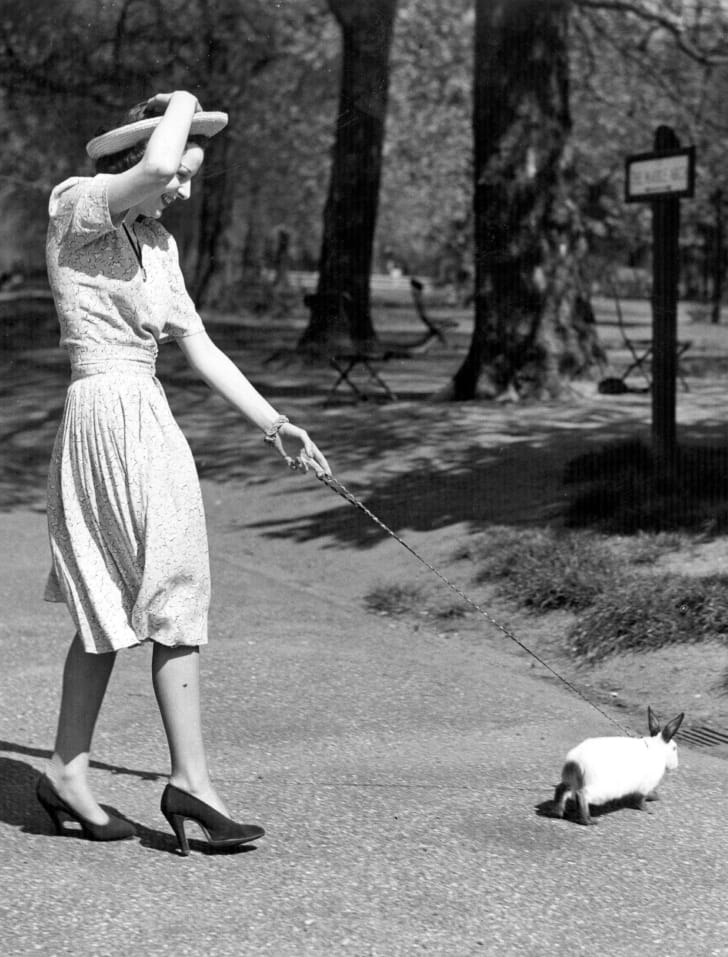 A woman took her Himalayan rabbit, Albrecht Durer, on a walk in Hyde Park, 1939.
7. CUDDLE BUNNY
A little girl petting a large rabbit, 1949.
8. LUCKY RABBIT'S FOOT
Schoolgirls care for pet rabbits, 1932.
9. PULL A RABBIT OUT OF A HAT
A young magician and his rabbit, 1971.
10. SNOW BUNNY
A woman shows off her two pet angora rabbits, circa 1955. Angoras can be sheared to provide enough wool for two sweaters each year.
11. THE EASTER BUNNY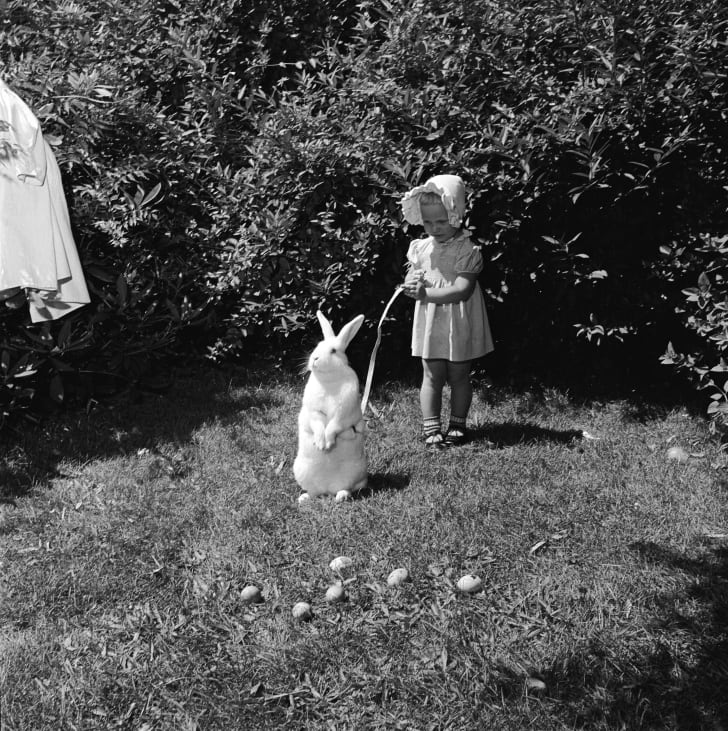 A little girl holds an Easter bunny on a leash, circa 1955.
12. A RABBIT TRAIL
Three children hold a rabbit, 1935.
13. RABBIT FOOD
A boy feeds his pet rabbit a lettuce leaf, circa 1955.
14. RABBITING ON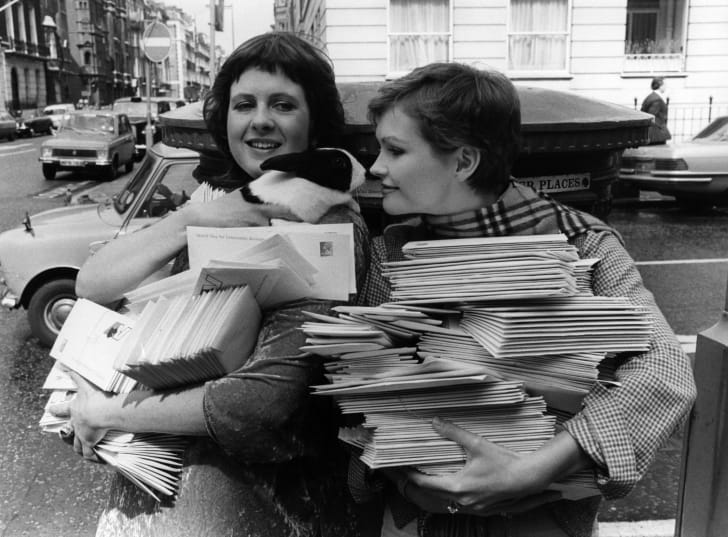 Actresses Fiona Fullerton and Clare Clifford posting some of the many letters sent to the House of Lords and parliamentary candidates to request support for World Day for Laboratory Animals which was instituted that year, 1979.