10 Things You Might Not Know About the Invictus Games
Though the media tends to dwell on the private life of Prince Harry and his recent marriage to actor Meghan Markle, the Duke of Sussex has more on his mind than tabloids might suggest. Beginning October 20 in Sydney, Australia, and running through October 27, he'll be presenting the Invictus Games, a multi-sport competition he created in 2014 for wounded veterans. Athletes will participate in a variety of sports, including wheelchair basketball and sitting volleyball, in an attempt to earn medals and, in Harry's words, "demonstrate life beyond disability."
For more on the history (and future) of the Games, check out our round-up below.
1. IT WAS INSPIRED BY AN AMERICAN COMPETITION.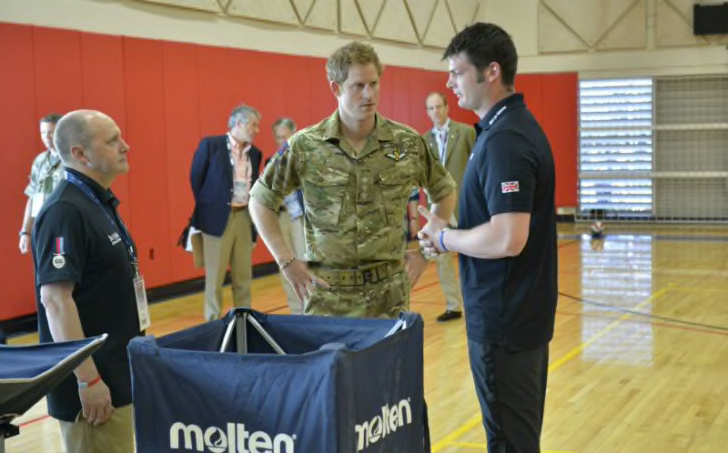 While on a promotional tour of the United States to raise awareness for his charities, Prince Harry was invited to appear in support of the British team in the Warrior Games, a competition for wounded service veterans that was held in Colorado in 2013. Impressed by the camaraderie and enthusiasm shown by participants, he took the concept and created the Invictus (Latin for "unvanquished" or "unconquered") Games. The inaugural event was held in London in September 2014. "It was such a good idea by the Americans that it had to be stolen," he joked.
2. IT'S FUNDED IN PART BY BANK FINES.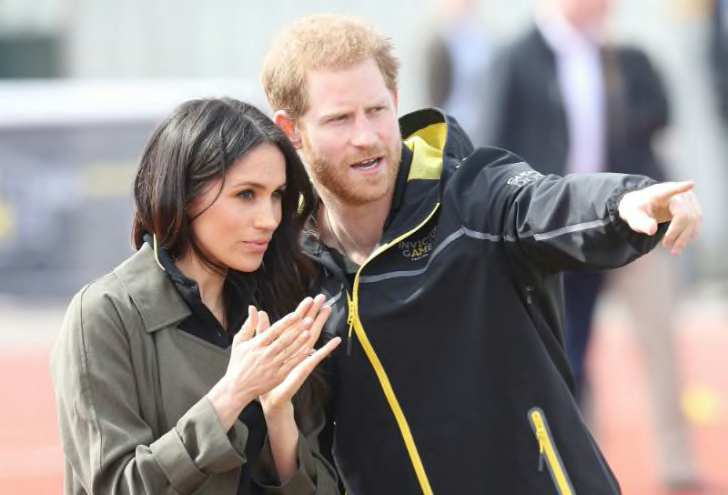 While the Invictus Games attract corporate sponsors—including Jaguar—to subsidize the operating costs of the event, funds for the 2014 installment also came from fines levied against British banks that were charged with manipulating currency exchange rates. Approximately £1 million (roughly $1,300,000) were made available from the fines, matching the £1 million Prince Harry donated via his Royal Foundation.
3. THE GAMES FEATURE INDOOR ROWING.
Invictus invites athletes to compete across a range of adaptive sporting events—sports that have been modified to be all-inclusive for people with an array of physical challenges. In sitting volleyball, athletes have to keep one butt cheek touching the floor while touching the ball. In indoor rowing, athletes use a rowing machine to simulate outdoor rowing.
4. WHEELCHAIR RUGBY GETS INTENSE.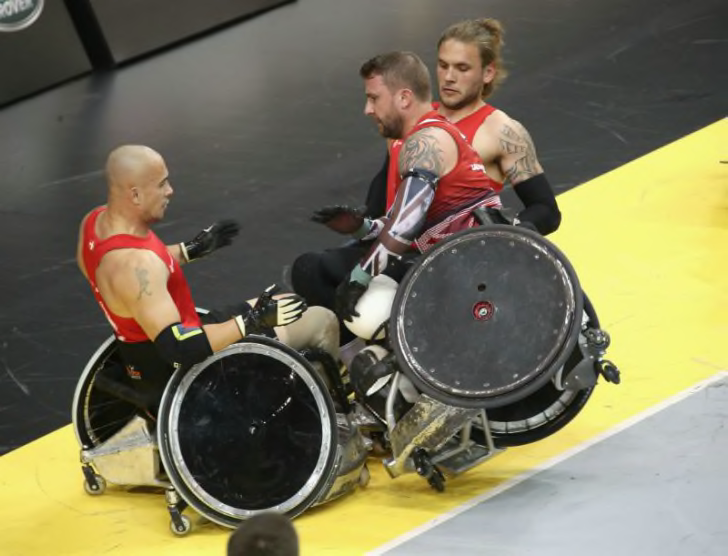 If you have an impression that modified sports are somehow easier than their able-bodied counterparts, you're mistaken. In wheelchair rugby, athletes attempt to get a volleyball across a court and between two cones on the opposing team's side. They experience frequent collisions that appear to have more in common with demolition derbies than football, and participants are sometimes blindsided by the hits, which can bend wheels and axles.
5. IT'S NOT JUST FOR HUMANS.
Because many disabled veterans rely on service dogs to assist in tasks of daily living, Games officials were more than willing to open their doors to the animals during the 2016 event in Orlando. At the last minute, organizers permitted the dogs to jump in the pool for an unofficial race. (Though it was held at Disney World, Pluto was not invited to participate in the doggy-paddle event.)
6. BRUCE SPRINGSTEEN MADE AN APPEARANCE.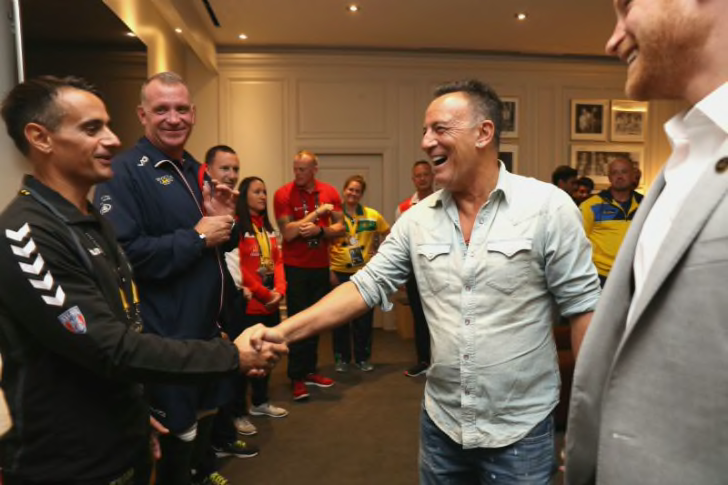 Prince Harry's involvement has contributed heavily to appearances by a number of well-known public figures at the Games. Former president Barack Obama and Joe Biden attended the 2017 competition; David Beckham was named the 2018 ambassador. In 2017, Bruce Springsteen closed out the event in Toronto with a solo set. He was later joined on stage by Bryan Adams.
7. THERE WAS A GAP YEAR.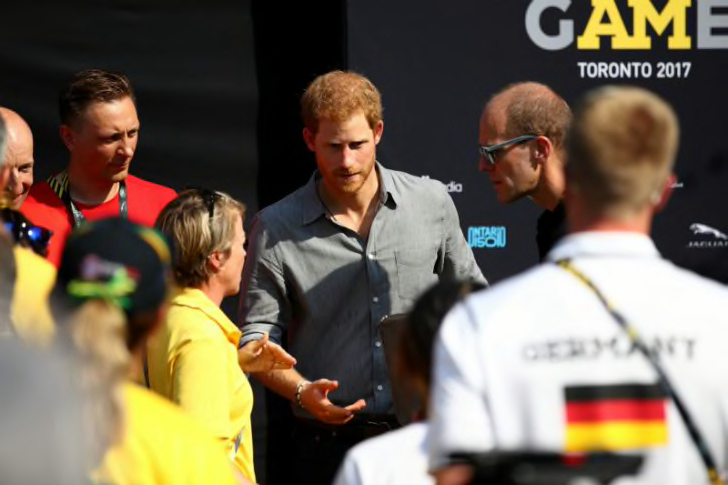 After the 2014 Games in London, Orlando hosted the 2016 contest and Toronto held the 2017 installment. There was no 2015 edition—the Games used a gap year in order for Orlando to raise the funds to organize the event. The competition will also skip 2019, moving to the Hague in the Netherlands for the 2020 Games.
8. IT'S GETTING MORE VETERANS INVOLVED IN SPORTS.
Members of the armed services don't need to compete in the Games to feel their influence. Following the inaugural 2014 event, Help for Heroes, which assisted in recruiting British athletes for competition, reported that there was a 463 percent increase in veterans signing up for archery talent assessments and a 633 percent increase in powerlifting enrollees.
9. THE GAMES WILL BE STUDIED BY SCIENCE.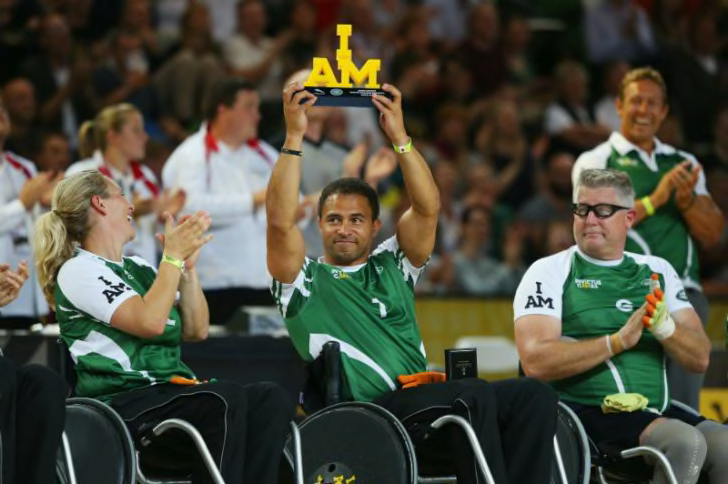 Participation in Invictus appears to be a significant boost for the overall morale of contestants. And thanks to a grant from the Forces in Mind Trust, we'll eventually have some objective evidence of it. For the next four years, researchers will follow 300 athletes to assess their overall well-being compared to non-participants. Such evidence of the benefits of adaptive sport will likely contribute to a greater number of participants—and funding—in the future.
10. A COMMEMORATIVE COIN WAS ISSUED IN BRAILLE.
In honor of the Invictus Games' vision-impaired contestants, the Royal Australian Mint issued its first-ever coin with Braille text. Intended to commemorate and publicize the 2018 event in Sydney, the coin features a disabled competitor and "Sydney '18" in Braille. The $1 AUD coin sells for $15 AUD (about $11) and is limited to a run of 30,000. A gold-plated version is limited to 2018 copies and sells for $150 AUD ($108).