Halloween Breaks Franchise Record With $77.5M Opening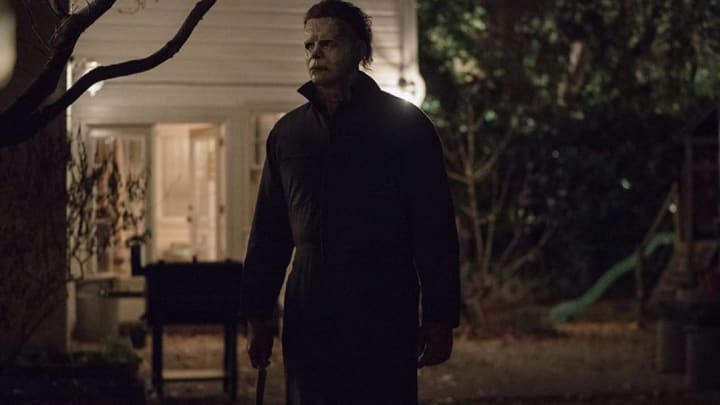 Ryan Green, Universal Pictures / Ryan Green, Universal Pictures
Horror fans have waited nearly a decade to see ​Michael Myers return to the big screen, and have finally gotten to see the knife-wielding serial killer return in an exhilarating and frightening new movie.
The nine-year wait for a new ​Halloween movie was the longest in the series' history, and it did not disappoint—especially when it came to its box office haul. In North America, ​Variety reports that the movie earned $77.5 million over the weekend after launching on nearly 4000 screens. It's the second-highest October debut in history, only behind this year's ​Venom.
The new film, which is directed by David Gordon Green, obliterated the series' previous record-holder, Rob Zombie's polarizing 2007 remake, which made $26 million in its first weekend.
"I am enormously proud of this film," producer Jason Blum said in a statement. "Halloween brings the franchise back to life in a fresh, relevant, and fun way that is winning over fans and critics alike."
Early estimates were targeting a $65 million opening weekend, but it hardly comes as a surprise that fans came out in droves to see the movie. Not only is Halloween a direct sequel to John Carpenter's 1978 classic, which is easily the most acclaimed film in the series' history, but it also saw ​Jamie Lee Curtis reprise her iconic role as Laurie Strode.
Curtis wasn't the only returning player; ​John Carpenter came on board as the executive producer, which marks his first direct involvement in the series since 1981's Halloween 2.