The Switching Hour: 14 Times People Advocated For or Rejected Daylight Saving Time
If there's anything guaranteed in life, it's that people will complain about daylight saving time. Critics argue it startles the circadian rhythm and increases the risk of heart attack, causes car accidents, and doesn't have many meaningful energy-saving benefits. But the alternatives are hardly perfect: If we make daylight saving time year-round, children in Michigan could wait for the school bus in pitch darkness. And if we nix daylight saving time altogether, New Yorkers could watch the summer sun set at 7:30 p.m. (And that's on the longest day of the year!)
Since there's no winning here, there's always a lot of whining. Here's a brief timeline.
1. BENJAMIN FRANKLIN COMPLAINS ABOUT ALL THE WASTEFUL NIGHT OWLS // 1784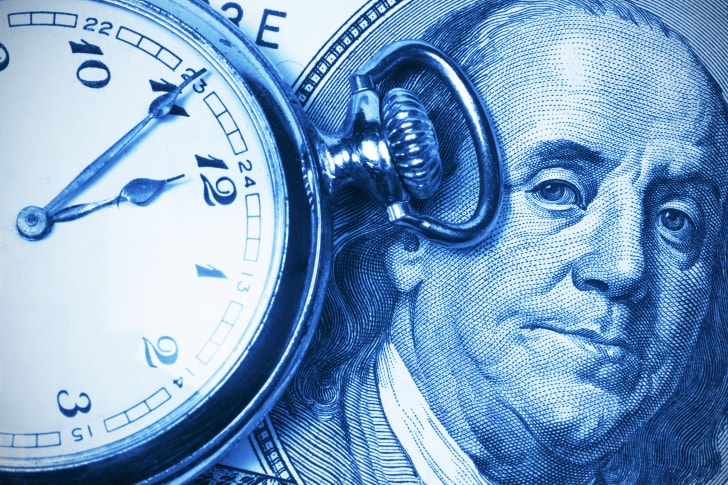 A lot of people credit Benjamin Franklin with the idea of daylight saving time, but the claim is a stretch. Franklin believed it was ridiculous—and wasteful—that people slept through morning daylight only to burn candles late at night. In a facetious letter to the editor of The Journal of Paris, he took a potshot at night owls and proposed that everybody wake up at the stroke of dawn, with church bells and cannons acting as society's 6 a.m. alarm: No turning back the clocks necessary!
2. NEW ZEALAND RAILROADS EXPERIMENT WITH STANDARD TIME // 1868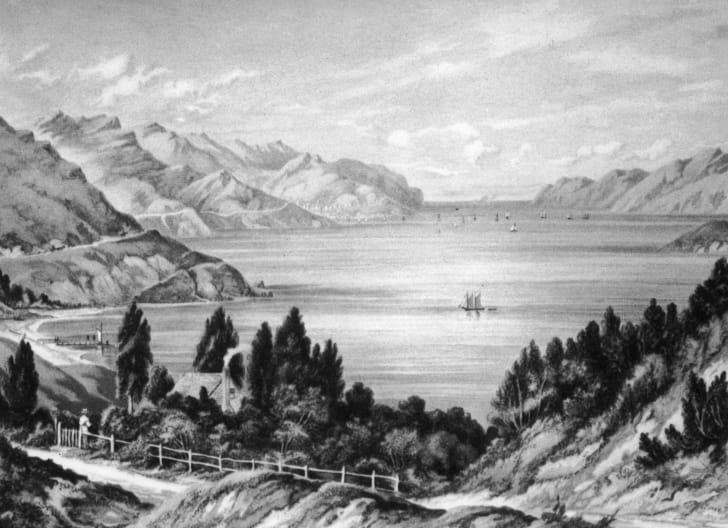 Before the concept of standard time, clocks were pegged to the motions of the sun—and that meant noon in one town could arrive minutes before noon in a town 100 miles west. For telegraph and railroad operators, this would become incredibly cumbersome. So New Zealand's telegraph department instituted "Wellington mean time," and later that year, their parliament established a consistent time for the whole country. In 1883, railroads in the United States did the same, establishing five standard time zones. People immediately realized that standardization could lead to unusually dark mornings or nights.
3. AN ENTOMOLOGIST ADVOCATES FOR AFTER-WORK DAYLIGHT HOURS // 1895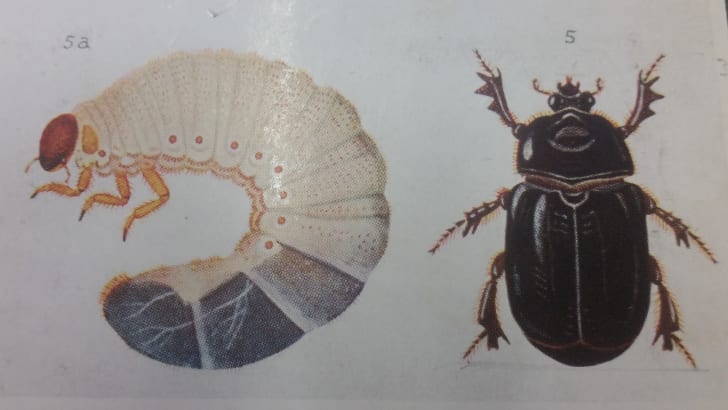 Realizing that standard time also has its downsides, an entomologist named George Hudson proposed a modern version of daylight saving time, hoping an extra hour of light could help him collect more insects. An abstract showed that nearly everyone hated the idea: "Mr. Hudson's original suggestions were wholly unscientific and impracticable … It was out of the question to think of altering a system that had been in use for thousands of years, and found by experience to be the best. The paper was not practical."
4. A BRIT TRIES THE "WASTE NOT, WANT NOT" ARGUMENT FOR MORE USABLE DAYLIGHT HOURS // 1907
William Willett, an English builder, proposed daylight saving in a pamphlet entitled The Waste of Daylight, writing, "Nearly everyone has given utterance to a regret that the clear bright light of early mornings, during Spring and Summer months, is so seldom seen or used." He suggested moving the clocks by 80 minutes. A few supporters in Parliament tried to advance the cause for "British Summer Time," but each bill flopped again and again.
5. WARTIME FUEL RATIONING MAKES DAYLIGHT SAVING A MONEY ISSUE // 1916
In April 1916, Germany started observing daylight saving time in an effort to save fuel. One month later, Britain copied them. (By extending the evening daylight, British industries burned significantly less coal, which was in short supply because of World War I.) The United States and much of Europe followed.
6. CONGRESS OVERRIDES A PRESIDENTIAL VETO IN ORDER TO GET RID OF DST // 1919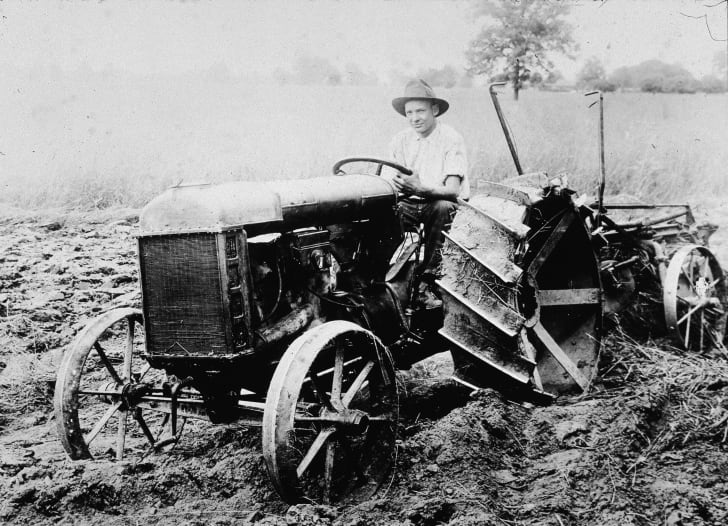 Contrary to popular belief, daylight saving did not benefit America's farming class. "The agriculture industry was deeply opposed to the time switch," according to HISTORY. "[H]ired hands worked less since they still left at the same time for dinners and cows weren't ready to be milked an hour earlier to meet shipping schedules." Once the war was over, Congress eagerly repealed daylight saving time. President Woodrow Wilson vetoed the repeal, but a strong opposition in Congress overrode his veto.
7. AFTER THE WAR, AMERICAN TIME ZONES BECOME A FREE-FOR-ALL // 1920s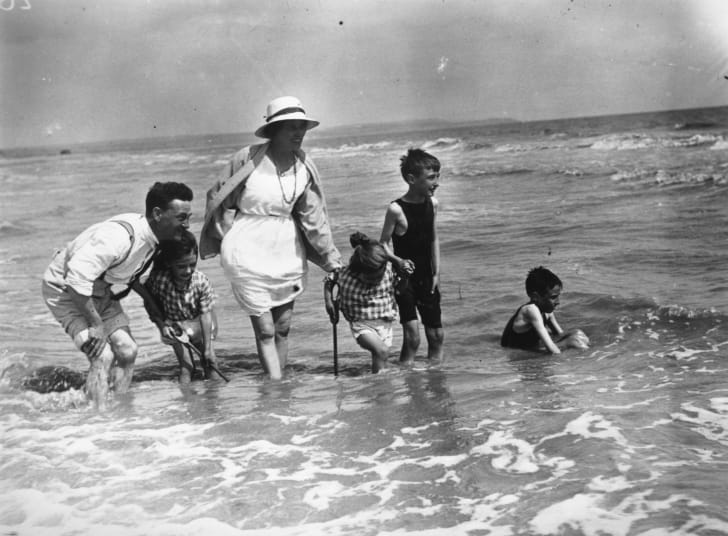 After World War I, American localities were free to choose whether to continue changing the clocks or not. "What followed was a time of chaos, when municipalities were free to set clocks according to their preferences," according to TIME. "In Colorado, for example, Fort Collins and other cities fell back to standard time, while Denver stuck with daylight saving. Colorado hotels had to keep two clocks in their lobbies: one for Denver time, and one for the rest of the state."
8. BRITAIN DOUBLES DOWN BECAUSE OF ANOTHER WAR // 1942
Shortly after Franklin D. Roosevelt signed a declaration of war, he instituted "War Time," a year-long form of daylight saving intended to provide extra daylight for war industries. In Britain, clocks were turned ahead two hours—what was called "Double Summer Time."
9. ANOTHER WAR ENDS, ANOTHER CHAOTIC TIME ZONE FRENZY ENSUES // 1945
After "War Time" ended, some localities continued to honor the summer time shift and turned the clock whenever they pleased. For the next two decades, chaos reigned. According to HISTORY: "In 1965 there were 23 different pairs of start and end dates in Iowa alone … Passengers on a 35-mile bus ride from Steubenville, Ohio, to Moundsville, West Virginia, passed through seven time changes." Finally, in 1966, the Uniform Time Act solved the problem by establishing a nationwide daylight saving period.
10. ARIZONA REFUSES TO PARTICIPATE // 1967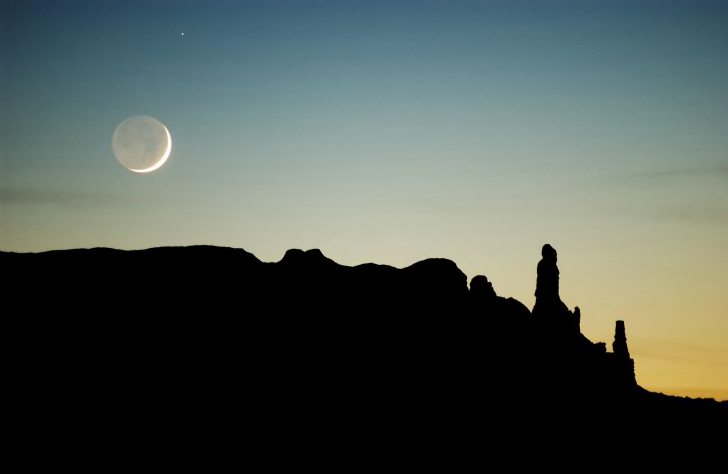 Not everybody was happy. Almost immediately, Arizona—a state that is, admittedly, not lacking sunshine—exempted itself from daylight saving time. (Politicians in Phoenix and Tucson argued that an extra hour of sunlight would actually drain energy, forcing businesses to run their cooling systems for longer.) Michigan joined the southern state's dissent, but voters there reversed that decision in 1972.
11. ANOTHER FUEL CRISIS, ANOTHER TIME SHIFT // 1974
The oil crisis prompted Congress to enact the Emergency Daylight Saving Time Energy Conservation Act, which would have extended daylight saving for 16 months. According to NPR, "The Department of Transportation says the equivalent of 100,000 barrels of oil each day was saved." But critics disagreed: "This decision did not soften the blow of the OPEC oil embargo, but it did put school children on pitch-black streets every morning," author Michael Downing wrote in The New York Times in 2005. After only eight months, the government reluctantly returned to standard time.
12. RETAIL STORES WANT MORE DAYLIGHT BECAUSE IT INCREASES SHOPPING HOURS // 1986
After much lobbying, the Chamber of Commerce convinced congress to add an extra (seventh) month of daylight saving time in an effort to encourage shopping. In an interview with NPR, Downing said, "[T]he golf industry alone … told Congress one additional month of daylight saving was worth $200 million in additional sales of golf clubs and greens fees." But not every industry was a winner. Candy manufacturers pushed to extend daylight saving time past Halloween in hopes the extra daylight would boost trick-or-treat sales. Industry lobbyists went as far as to "put candy pumpkins on the seat of every senator, hoping to win a little favor," Downing said, but they failed to get their way.
13. CALI AND THE SUNSHINE STATE WANT MORE SUNSHINE // 2016
California assembly member Kansen Chu proposed eliminating daylight saving time (or, alternatively, adopting it year-round). The measure was adopted two years later; at the same time, the Florida Senate approved the "Sunshine Protection Act," which would make daylight saving time all year. Both laws await federal approval.
14. THE E.U. IS DEBATING A DST-EXIT // 2018
In a survey by the European Commission, more than 80 percent of 4.6 million respondents claim they would prefer it if daylight saving time lasted year-round. The European Union is now actively considering whether to stop turning back to standard time—returning Europe back to where it started before World War I, a century ago.