The 20 Most Pet-Friendly Cities in America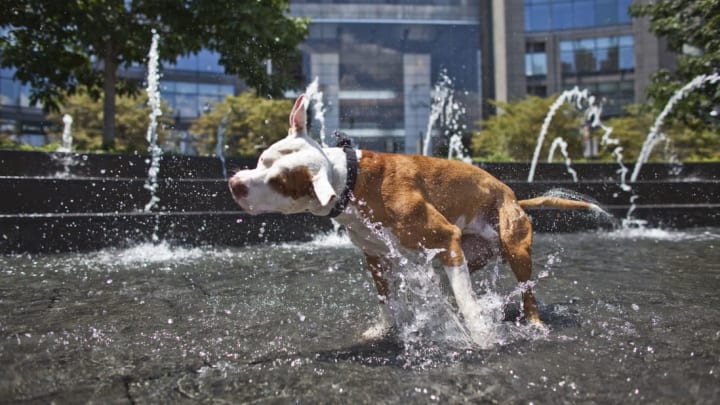 Ramin Talaie/Getty Images / Ramin Talaie/Getty Images
Pet parents have to look at more than just commute times and real estate prices when finding a new place to live. Factors like walkability, the number of parks, and the availability of pet sitters all dictate how comfortable a new city will be for dogs and their owners. If you're looking to make a move with your pooch, pet-sitting site Rover recently teamed up with real estate website Redfin to determine the best cities for dog lovers.
Together, the companies looked at a number of different metrics, like how easy it is to walk in each city, the concentration of dog walkers and sitters there, and the number of homes for sale with the word dog in the listing. And to measure the quality of a city's pet services, Rover broke down the total hours, minutes, and distance per walk given by the dog walkers in its system.
The report found there are dog-friendly cities across the country. Seattle ranked at the very top, followed by Chicago, Denver, and Manhattan. Cities throughout the South, including Austin, Houston, and Atlanta, also made the list, as did a handful of places in California (including Los Angeles, San Francisco, and San Diego).
You can check out the full round-up of dog-friendly cities below. And when you're ready to make your move, here are some tips for finding a pet-friendly apartment.
Seattle, Washington
Chicago, Illinois
Denver, Colorado
Manhattan, New York
Washington, D.C.
Portland, Oregon
Los Angeles, California
Brooklyn, New York
San Francisco, California
San Diego, California
Philadelphia, Pennsylvania
Houston, Texas
Austin, Texas
Arlington, Virginia
Minneapolis, Minnesota
Alexandria, Virginia
Dallas, Texas
Atlanta, Georgia
San Jose, California
Nashville, Tennessee