And America's Favorite Batman Actor Is ...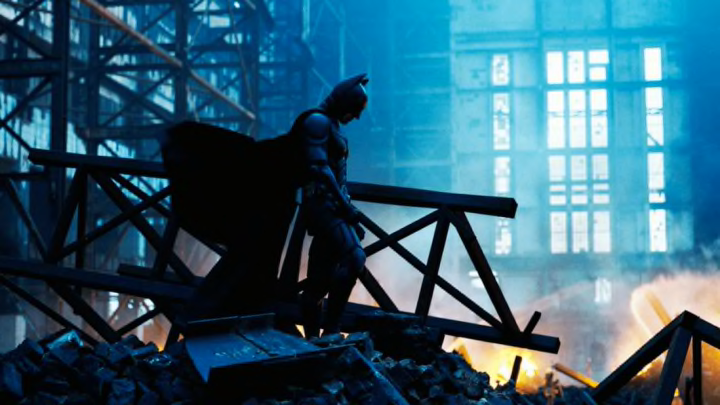 © TM & DC Comics/Warner Bros. Entertainment Inc. / © TM & DC Comics/Warner Bros. Entertainment Inc.
Polls are typically used to measure the general public's opinions on various trending topics: How is the president doing, according to average Americans? What are people's thoughts on Brexit? How do people feel about public libraries? Now, a recent poll has determined the public's opinion on another very important topic: Who is America's favorite Batman actor?
The poll, conducted by The Hollywood Reporter and Morning Consult, offered a selection between the five most popular actors to play the Caped Crusader, including Michael Keaton, George Clooney, Christian Bale, Val Kilmer, and Ben Affleck. The winner? Bale—but only by a slight margin.
Bale got 39 percent of the vote, while Keaton came in as a very close second at 38 percent. Clooney came in third with 19 percent, Affleck landed at 18 percent, and Kilmer came in last at 17 percent. The poll makes a note that these percentages were calculated based on who rated the actor as "very favorable," so the total won't add up to 100 percent.
The widespread belief that Bale is the best Batman may be bolstered by the fact that Christopher Nolan's Dark Knight trilogy includes some of the most beloved (and critically acclaimed) superhero movies of all time. It also doesn't hurt that he got to act alongside the late Heath Ledger as the Joker. In the same poll's Best Joker category, Ledger won with a whopping 60 percent, while Jack Nicholson earned a 58 percent, and Jared Leto only got 18 percent. So while Bale was a superb Batman, it certainly also helped that his director and co-star were such strong contenders, too.
The poll also asked for fan opinions on Catwoman, and Halle Berry came out on top with a 42 percent "very favorable" score. Michelle Pfeiffer came second at 41 percent, and Anne Hathaway brought in only 26 percent.
The next actor to play Batman will be Robert Pattinson, and a poll showed that fans under 30 were in favor of the casting, while older fans preferred Nicholas Hoult, who Pattinson reportedly beat out for the role.