Everything We Know About Amazon's The Lord of the Rings Prequel Series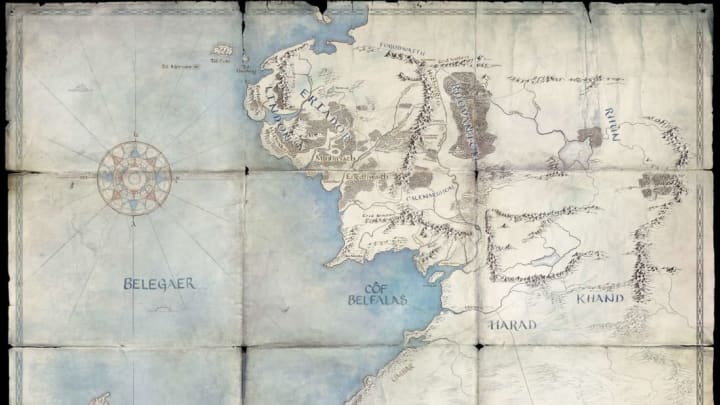 Amazon Studios / Amazon Studios
Set in Middle Earth's 3441-year-long Second Age, Amazon Studios' series will take place before the events of J.R.R. Tolkien's original The Lord of the Rings trilogy. Though plot details are unconfirmed, early reports suggest that the series could chronicle the forging of the rings, Sauron's rise to power, the destruction of Númenor, and/or Elrond's founding of Rivendell, all of which occur during that era.
Directed by: J.A. Bayona
Written by: J.D. Payne, Patrick McKay
Starring: Maxim Baldry, Will Poulter, Markella Kavenagh
TV Facts
Amazon Studios's $250-million, five-season deal with the J.R.R. Tolkien estate, HarperCollins, and New Line Cinema dictates that it must start production within two years. Amazon Studios head Jennifer Salke confirmed that they plan to begin filming next year (in New Zealand), and deliver the series to our screens in 2021.
According to Tom Shippey, a Tolkien scholar who will serve as the show's Tolkien consultant, there are 20 episodes planned for Season 1.
Since the Tolkien estate retains the rights to the First and Third Ages, any event that falls outside the Second Age is strictly off-limits for the series. That means we won't see a young Aragorn, who wasn't born until the Third Age.
For source material, the writers will mainly be working off Tolkien's three-page timeline from the appendices of The Lord of the Rings books, a list of the kings of Númenor, and the stories in Unfinished Tales of Númenor and Middle-earth.
Cast members from Peter Jackson's original The Lord of the Rings films including Orlando Bloom (Legolas), Andy Serkis (Gollum), and John Rhys-Davies (Gimli) don't plan to be involved, nor does Jackson himself.
Sir Ian McKellen, however, is open to reprising his role. "I haven't said yes because I haven't been asked," McKellen told Graham Norton. "But are you suggesting that someone else is going to play it? Gandalf is over 7000 years old, so I'm not too old."
Amazon Studios will tentatively release season one of The Lord of the Rings to stream in 2021.