2000-Year-Old Roman Tweezers and Metal Ear Swab Discovered in UK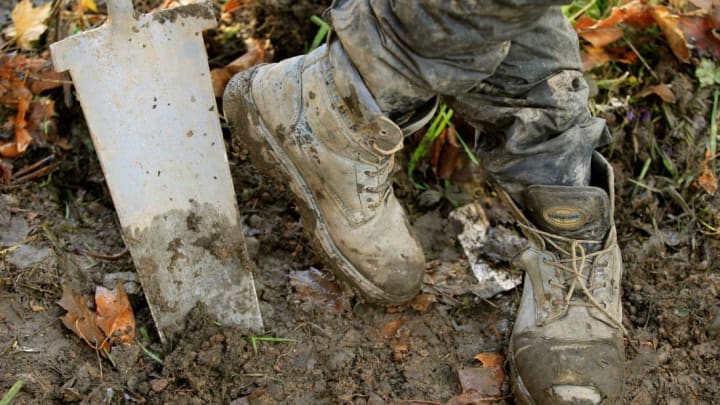 Christopher Furlong/Getty Images / Christopher Furlong/Getty Images
The ancient Romans took hygiene seriously. They pioneered indoor plumbing, deodorant, and the practice of bathing daily. A recent discovery made at a bridge construction site in the UK reinforces just how committed to cleanliness the Roman civilization was. As Geek.com reports, workers unearthed an ear cleaner and a pair of tweezers thought to date back 2000 years to the Roman Empire.
The artifacts were dug up by the Ebbsfleet Development Corporation at the location of the new Springhead Bridge in Ebbsfleet Garden City, a development in Kent. One small tool appears to be designed for pinching and plucking small items just like modern-day tweezers. The other object is thought to have been built for cleaning ears—but instead of cotton, the "swab" is made entirely of metal. They're thought to date back thousands of years, but scientific analysis will need to be done to determine the exact age.
Grooming items weren't the only artifacts uncovered at the site. Workers also found a piece of timber believed to have been meant for an ancient structure. The Ebbsfleet River, where the new bridge is being built, was once a shipping hub and a Roman settlement called Vagniacis. Historical finds are so common in the area that the Ebbsfleet Development Corporation employs full-time archaeologists.
The personal hygiene tools have been removed from the archaeological site by experts who will study them to learn more about their origins. The fate of the artifacts is unclear, but the construction company behind the discovery hopes they can remain in the same city where they were found.
[h/t Geek.com]