How Much Would It Cost to Insure Star Wars's Millennium Falcon?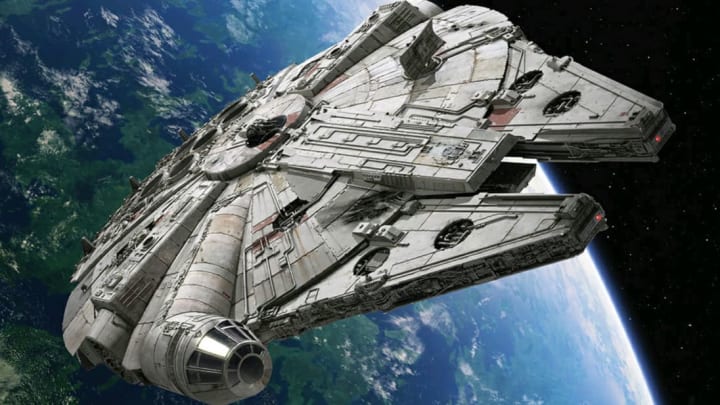 Lucasfilm / Lucasfilm
In the Star Wars movies, we learn that Han Solo won the Millennium Falcon in a card game against Lando Calrissian. That sounds like a good deal—until you consider the cost of insuring one of the fastest starships in the galaxy. Ahead of the release of Star Wars: The Rise of Skywalker on December 20, 2019, InsuretheGap.com has estimated the annual insurance payments for the Millennium Falcon.
To calculate the interstellar vehicle's value, the insurance company considered a number of factors, including size, weight, modifications, and owner details. It concluded that Han would have had to pay $544,339 a year to fly his ship safely across the galaxy.
The occupational hazards that come with his work are the main reasons for the high number. InsuretheGap.com lists Han Solo as a smuggler and a Rebel, which means that he's more likely to use his vehicle to flee Imperial starships than take a leisurely cruise. The question remains whether Han is the type of owner who would worry about insurance in the first place, but if he were a responsible pilot, the fee he charges Luke and Obi-Wan for passage to Alderaan would only cover a fraction of the annual bill. You can check out the full breakdown in the graphic below.
InsuretheGap.com
The Star Wars universe is filled with spacecraft that would take an impressive amount of credits to maintain. The Death Star may be the most expensive piece of technology in the franchise. In 2016, a math professor at Dartmouth College determined that operating the structure would cost the Empire £6.2 octillion a day.