First Editions of Pride and Prejudice, Emma, and Other Jane Austen Novels Can Be Yours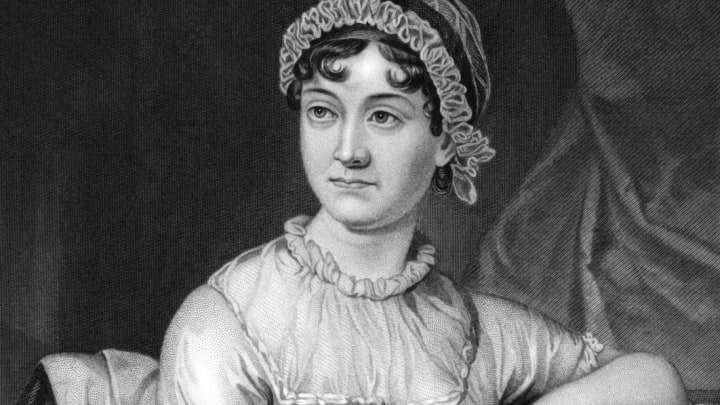 GeorgiosArt, iStock via Getty Images / GeorgiosArt, iStock via Getty Images
Pride and Prejudice by Jane Austen hasn't been out of print since its initial publication in 1813. Now, fans of the British classic have a chance to own an original copy. On February 20, first editions of all of Austen's beloved books—including Pride and Prejudice, Emma, and Persuasion—are hitting the auction block.
Born in England in 1775, Austen is one of the most influential British writers of all time. Her stories are famous for their witty commentary of English society, and they've been adapted into everything from modern rom-coms to an apocalyptic zombie novel.
First editions of her books from the early 19th century will go up for bid at an auction organized by Swann Auction Galleries in New York. A three-volume print of Pride and Prejudice from 1813 is expected to fetch between $20,000 and $30,000. The copy of Emma, which was printed in 1816, has an estimated value of $15,000 to $20,000, while Sense and Sensibility from 1816 is projected to earn $30,000 to $40,000. The first edition of Sense of Sensibility (published as "By a Lady") comes from a run of no more than 1000 copies that sold out in less than two years. The two other novels up for bid are Northanger Abbey and Mansfield Park.
The Austen works for sale are part of Swann's upcoming auction of fine books and manuscripts. A signed limited-edition copy of the Virginia Woolf short story "Kew Gardens" will be sold at the same event. You can view the items here before the auction goes live on Thursday.
Swann Auction Galleries
Swann Auction Galleries