11 Fun Two-Player Board and Card Games to Play at Home
We're all spending a lot more time at home these days. And while watching TV, browsing social media, and playing video games are all perfectly acceptable ways to pass the time, sometimes you need to bust out the board games to get your brain working. Throwing a competitive element into the mix can shake things up with a group of roommates—but what if you don't have enough players for the game? Luckily, there are several excellent titles you can pick up right now that only need two players to get going, ranging from intense storytelling contests to simple pass-and-go card games. One of the 11 two-player games below should be a perfect fit for you.
1. PARKS; $49
There are some incredible national parks scattered throughout the United States, and most of us are seeing approximately none of them while we're spending time inside. But the card-based game PARKS lets you experience the majestic outdoors from your living room, thanks to unique illustrations of more than 45 national parks from a range of artists. Complete with wood resource and wildlife tokens, PARKS can be played with one to five players, offering a fun and challenging way to experience a "hike" across trails throughout different seasons. It's a breath of fresh air, that's for sure.
Buy it: Amazon
2. Battleship; $15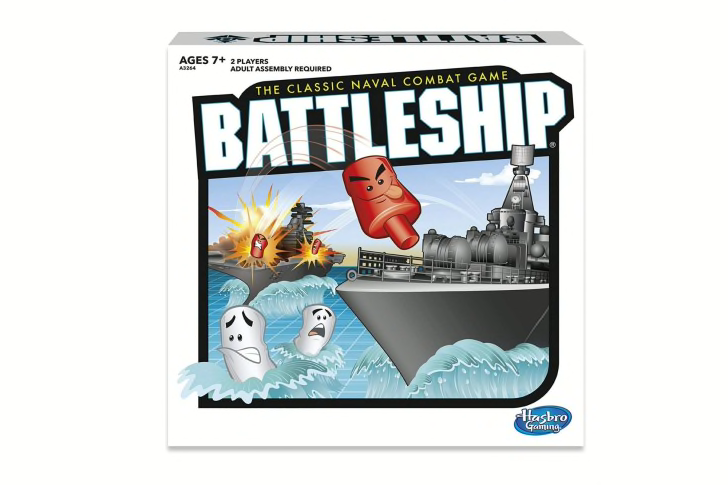 It's an oldie but a goodie, and whether they're 8 or 88, people can't get enough of calling out "You sunk my battleship!" This classic pits two players against each other in a bid to offer some seriously fun naval combat. Search for the enemy fleet and mark your pings on a grid-based plastic board. When you've pinpointed the enemy's ships, start destroying them with direct hits one by one. It's the perfect game of deduction, and you get two travel-ready kits that close up and store away once you're done.
Buy it: Amazon
3. Super Mario Bros. Uno; $6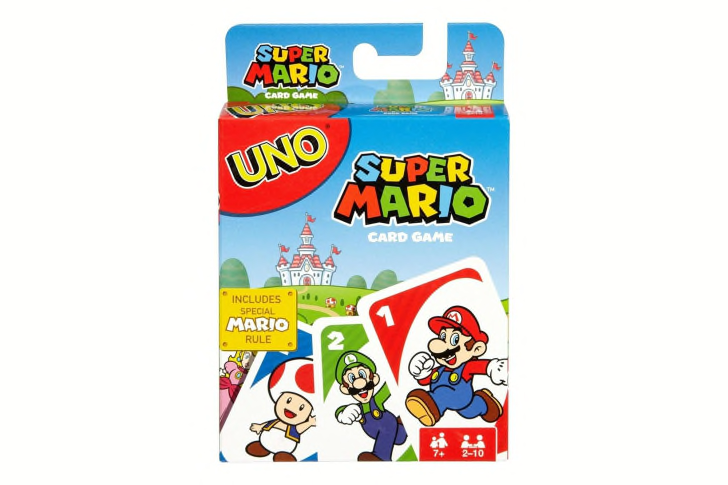 Everyone knows Uno, the classic matching card game. This version adds the Nintendo crew, from Mario and Princess Peach to Donkey Kong and Waluigi. Take turns pairing cards with numbers and colors until you're left with one card, but don't forget to yell "Uno!" It supports two to 10 players, and there are a few special cards themed around the popular platforming series, such as the Super Star. You also get two customizable cards to create your own rules.
Buy it: Amazon
4. Gloom; $20
What's the most unfortunate set of circumstances you can think of? Put your imagination to good use as you take turns building a story with two to four players in Gloom. Here, you work to put an eccentric family through the most terrible tragedies possible before they pass away, and while it may sound depressing, it can make for some absolutely side-splitting play sessions. Use transparent cards to play modifiers and see who can ruin this family the most before declaring a winner.
Buy it: Amazon
5. Trivial Pursuit: 2000s Edition; $35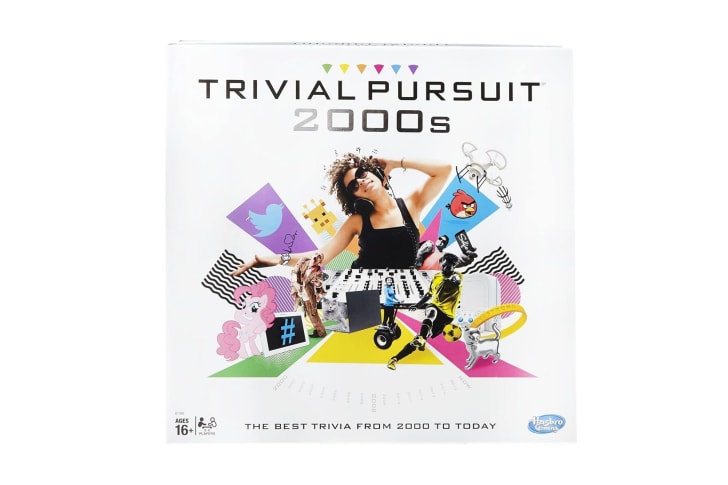 How well do you know the 2000s? This special edition of Trivial Pursuit lets players test their knowledge of the 2000s up to today, with 1800 questions divided into six categories, all covering topics from the new millennium and beyond. It comes with a game board, a die, the classic Trivial Pursuit wedges, and everything you need for two to four players to jump in and have a blast. You'll be looking back fondly on Segways and Angry Birds in no time.
Buy it: Amazon
6. Patchwork; $33

Patchwork isn't a game so much as it is a collaborative work of art, like your favorite quilt or blanket. Work together to create a gorgeous quilt by selecting the best pieces of fabric and cobbling them together with buttons to make a beautiful patchwork creation. The most aesthetically pleasing and high-scoring quilt wins; you can wrap up a game in about 15 minutes.
Buy it: Amazon
7. 7 Wonders - Duel; $25
The original 7 Wonders is an award-winning strategy game, but it's much more complex than this offshoot, requiring additional players. 7 Wonders - Duel is built specifically for two players for a series of head-to-head battles while you work to build civilizations that will annihilate the competition. Choose the Wonders you plan to build and lead your civilization to victory. In 30 minutes or so, you'll be well on your way to seeing your people's wildest dreams come true and your opponent shot down.
Buy it: Amazon
8. Sushi Go!; $8
Sushi is more than just a delicious snack—it's also a card game, which happens to be perfect for two to five players. Everyone chooses a card at once, passes hands to the left, and then works to score the most possible points using cards emblazoned with tasty sushi, from sashimi to wasabi and even pudding. It's simple to learn, and games are short and quick. Plus, who doesn't love staring at sushi?
Buy it: Amazon
9. Monopoly Deal; $7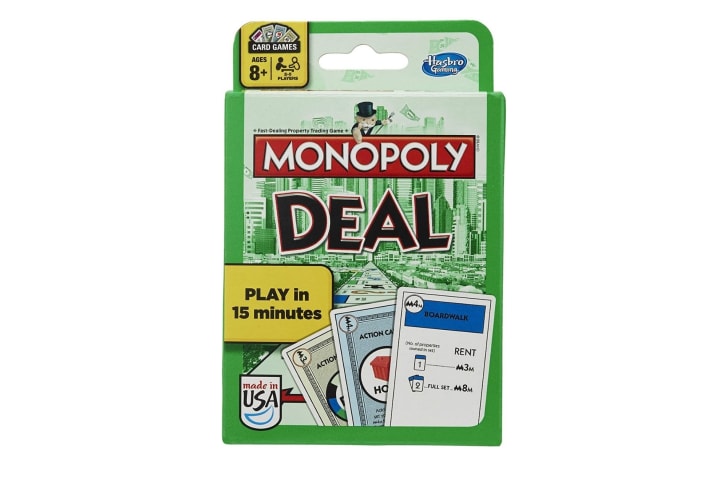 Perfect for two to five players, this is one of the quickest ways to enjoy the spirit of Monopoly without the time commitment. Collect three complete property sets as cards are dealt, but watch out for those who want to steal away your wealth. Play action cards to try and keep the debtors at bay and work to become the richest player. It's just like the real thing, only streamlined, and you can declare a winner much faster.
Buy it: Amazon
10. Incohearent; $20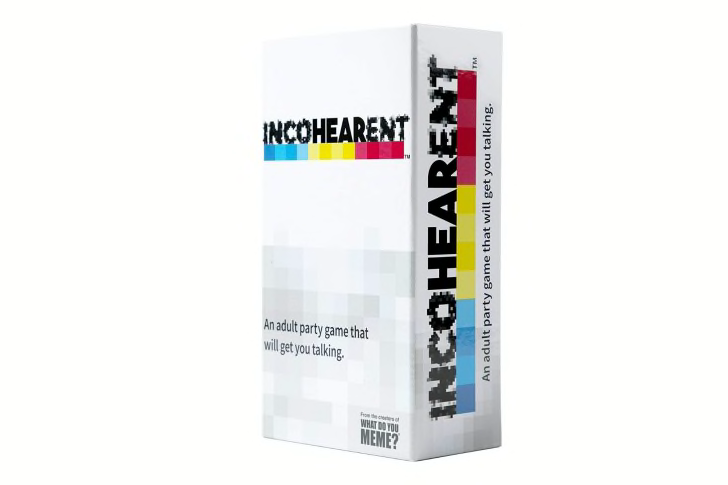 How often do you have to strain to hear what your friend or loved one said? And how often do you actually hear what they're saying correctly? Incohearent is a hilarious, adult-centric game for two or more players where you sound out a seemingly nonsense phrase and guess at its hidden meaning: "lits gat diss burr rad" turns into "let's get this bread" and "men nog gummy" is "monogamy." Who can guess the most phrases? You'll have to put your hearing and creativity to the test here.
Buy it: Amazon
11. Fluxx; $16
You've never played a card game quite like Fluxx. It's for two to five players, and that's one rule that won't change—but nearly everything else will. You start off by drawing and playing a card, but as you progress, new rules continually come into play. Nothing is safe, not even the object of the game. You never know just what you'll get with Fluxx, and for that, it's an excellent game to play when you need something to lighten things up a bit.
Buy it: Amazon
Sign Up Today: Get exclusive deals, product news, reviews, and more with the Mental Floss Smart Shopping newsletter!