7 Fast Facts About Maniac Magee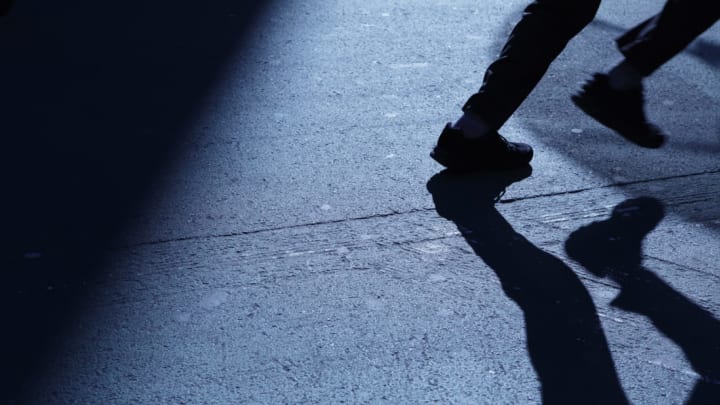 CribbVisuals // iStock via Getty Images Plus / CribbVisuals // iStock via Getty Images Plus
When children's author Jerry Spinelli first handed in the manuscript for his sixth novel, about a big-hearted, athletically gifted orphan known as "Maniac" Magee, he didn't think he was onto anything special. It wasn't until the publisher's marketing director read the book on a flight to the Bologna Children's Book Fair that Little, Brown Books for Young Readers realized it had a potential hit on its hands. Maniac Magee was published to broad acclaim in 1990, and in 1991 it was awarded the American Library Association's Newbery Medal, an honor reserved for "the author of the most distinguished contribution to American literature for children" each year.
Decades later, Maniac Magee is a beloved modern classic and a fixture on school reading lists. By 2015, the book had sold 3.3 million copies—and that was before Little, Brown released a spruced-up 25th anniversary edition featuring an introduction by The One and Only Ivan author Katherine Applegate. Thirty years after it sprinted up the bestseller list and earned kidlit's most prestigious honor, here are seven things you might not know about Maniac Magee.
1. Maniac Magee was partially inspired by a Motown song.
Spinelli took elements of Maniac Magee from so many sources—ranging from a photograph to a newspaper column to his own childhood experiences—that in a 1991 piece for The Reading Teacher he described the book's inspiration as "a patchwork quilt" that would "cover about a half-acre." In 2015, Spinelli told Publishers Weekly that one key component of that inspiration was the 1964 Martha and the Vandellas song "Dancing in the Streets," which Spinelli said he loved first as a catchy pop number and then as a "vision of how things could be."
2. Jerry Spinelli tossed out two early attempts at Maniac Magee before landing on the version that stuck.
Spinelli, who writes his first drafts in longhand, struggled to find the voice of Maniac Magee. He discarded his first attempt after 80 pages when he realized he didn't have much of a story and that perhaps he'd made his kid hero a little too heroic. He tried again but gave up on that attempt after 100 pages—he still hadn't found a point of view that worked for the story of Jeffrey Lionel Magee, better known as "Maniac," who goes from one temporary home to the next, looking for a place to belong. Spinelli took a few days off before finally landing on nine words that changed everything: "They say Maniac Magee was born in a dump." That sentence, which would become the book's famous opening line, spun him in a new direction and helped him nail down the book's distinctive voice: that of a local legend called up from collective memory.
3. Maniac Magee's title character is mentioned in a previous Jerry Spinelli book.
Spinelli's fifth novel, 1988's Dump Days, includes a blink-and-you-miss-it, one-sentence reference to Maniac Magee, describing him as "an orphan sort of kid, who sleeps at the bandshell."
4. According to Jerry Spinelli, the South African government bought several hundred copies of Maniac Magee to promote anti-Apartheid efforts.
Maniac Magee, whose white hero dashes across the sharp racial divisions of a Pennsylvania town and finds a home with a Black family, arrived in bookstores in 1990—the same year the South African government met with the African National Congress to begin the lengthy process of negotiating an end to apartheid. Spinelli recalled to Publishers Weekly that one of his proudest moments was when, in the early '90s, the South African government bought and distributed 600 copies of Maniac Magee to help smooth the transition. It's hard not to see a bit of justice in the government's use of a book to help end its brutal segregation policy. Throughout the apartheid era, books deemed offensive or threatening were routinely rounded up and burned by government officials all over the country.
5. Maniac Magee is on the American Library Association's list of Frequently Challenged Books With Diverse Content.
Maniac Magee is regularly assigned to elementary, middle, and even high school students. It often gets a warm reception from kids and parents alike, but numerous attempts to strike it from school curricula have landed it on the ALA's list of frequently challenged books. Some parents have complained about Maniac Magee's mild profanity and its hero's habit of running away from home, while other critics have taken issue with its depictions of racism and even accused it of anti-Catholic bias. Spinelli is in excellent company: The same list includes books by Toni Morrison, Maya Angelou, Laura Ingalls Wilder, and Anne Frank.
6. There's a movie adaptation of Maniac Magee—and Jerry Spinelli is not a fan.
In 1993, Elijah Wood, who was 12 years old at the time, expressed interest in playing Maniac Magee in a big-screen adaptation. Wood's representatives reportedly secured film rights on the young actor's behalf, but the project never got off the ground. Ten years later, a Maniac Magee movie hit the small screen courtesy of Nickelodeon and A Christmas Story director Bob Clark, with a cast that included Michael Angarano, Orlando Brown, and Jada Pinkett Smith. Though he has praised the film's performances, Spinelli was not impressed with Clark's interpretation of his book. "The movie stunk," the author told the Times Herald newspaper of Montgomery County, Pennsylvania, in 2018. "It was so bad, that's why you can't buy it."
7. A Maniac Magee-inspired charity run in Jerry Spinelli's hometown has raised more than $100,000 for people in need.
For 22 consecutive years, the Norristown Salvation Army organized an annual Maniac Magee Run for the Homeless to support its shelter, local food banks, and other community action groups. Spinelli, who is famously gracious to his fans, sometimes attended the run to pose for photos and hand out medals at the finish line. Last year's event went virtual, asking participants to run, walk, or bike a two-mile stretch during a ten-day period in late May. As of this writing, no 2021 event has been announced, virtual or otherwise.
Do you love reading? Are you eager to know incredibly interesting facts about novelists and their works? Then pick up our new book, The Curious Reader: A Literary Miscellany of Novels and Novelists, out now!