The New York Public Library's Most Checked-Out Books of 2021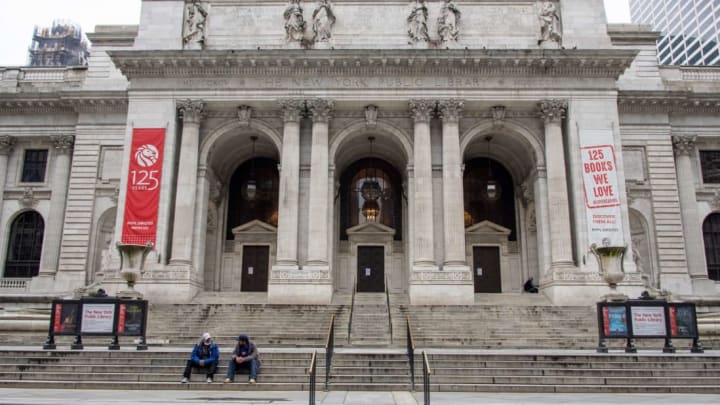 Alexi Rosenfeld/Getty Images / Alexi Rosenfeld/Getty Images
After offering digital checkouts exclusively for over a year, the New York Public Library reopened all of its locations this past summer. Many patrons rushed back to their local branch, while others were happy to keep borrowing e-books from home. No matter what format they came in, these were the NYPL's top checkouts of 2021.
The system's most-borrowed book of last year was The Vanishing Half. Brit Bennet's novel is a multi-generational tale of a Black family living in America in the 20th century. This is the second year in a row that the book has topped the NYPL's end-of-the-year list.
Coming in at No.2 is Mexican Gothic, Silvia Moreno-Garcia's gothic horror novel set in 1950s Mexico. Other popular reads this year include Klara and the Sun: A Novel by Kazuo Ishiguro, A Promised Land by Barack Obama​​​​​, and Caste: The Origins of Our Discontents by Isabel Wilkerson.
"This year's top checkouts document what NYPL patrons were reading as they began turning the page on a difficult, historic chapter," NYPL president Anthony W. Marx said in a statement. "These are the books that they chose when they returned to their local libraries, to read on their first trip in months, to keep them company as they got back to commuting."
You can read the full list of the top 10 checkouts of 2021 below. Here are more titles to consider if you need inspiration for next year's reading list.
The Vanishing Half: A Novel // Brit Bennett
Mexican Gothic // Silvia Moreno-Garcia
Klara and the Sun: A Novel // Kazuo Ishiguro
A Promised Land // Barack Obama
Caste: The Origins of Our Discontents // Isabel Wilkerson
The Guest List: A Novel // Lucy Foley
Where the Crawdads Sing // Delia Owens
Maybe You Should Talk to Someone: A Therapist, Her Therapist, and Our Lives Revealed // Lori Gottlieb
The Other Black Girl: A Novel // Zakiya Dalila Harris
Malibu Rising: A Novel // Taylor Jenkins Reid