14 Things You Might Not Know About Target
With roughly 1800 stores across the country, Target has leveraged its reputation as a slightly more upscale Walmart to become the second-largest retailer in North America. The company promises "clean, spacious" shopping areas and relies on a familiar red coloring scheme to make it stand out from a surplus of discount stores.
Naturally, no huge conglomerate gets to be this big without inviting a little bit of controversy, including the recent news that they would be eliminating gender identification in some departments. Read up on their ability to predict pregnancies, the lunacy of refrigerating Doritos, and the logic behind those concrete red balls.
1. THE BUSINESS STARTED WITH A CHURCH FIRE.
At the turn of the century, real estate developer George Dayton pulled opportunity out of still-simmering embers when he bought a stretch of property in Minneapolis, Minnesota that had previously been home to the Westminster Presbyterian Church. When the church burned down in 1895, Dayton was able to use the grounds to build a six-story commercial building. Feeling it needed a primary store, Dayton convinced Goodfellows Dry Goods to relocate there. That burgeoning retail business led the family to start the Target discount franchise in 1961.    
2. "TARJAY" WAS A THING EVEN IN THE '60S.
Pronouncing "Target" as though it were a French boutique is older than you think. Douglas Dayton, who inherited the Dayton business along with his brothers, recalled that people were making that joke from the time the first Minneapolis location opened in 1962.
3. THOSE BIG RED BALLS OUTSIDE ARE FOR YOUR SAFETY.
Plopped unceremoniously in front of many Target locations are giant concrete balls called bollards. While they do complement the store's red aesthetic, they also serve a functional purpose: to keep cars from driving into the door and mauling shoppers.
Inspired by the bollards, one married couple took to Instagram and Facebook to post photos of themselves interacting with them for 365 days straight. (Don't have too much fun with them, though, When the company put a decorative beach-ball colored fabric over the balls in 2007, people complained that children might kick them and break their feet.)  
4. SHOPPERS WERE EVACUATED FROM ONE STORE DUE TO A PORN EMERGENCY.
A San Luis Obispo store had to clear itself of customers and staff this past July after a hooligan managed to hijack their public announcement system and pipe pornographic noises over the speakers. The SLO Tribune reported that management was able to turn off the ecstatic soundtrack following the evacuation.
5. THEY KNOW IF YOU'RE PREGNANT. (EVEN IF YOUR FAMILY DOESN'T.)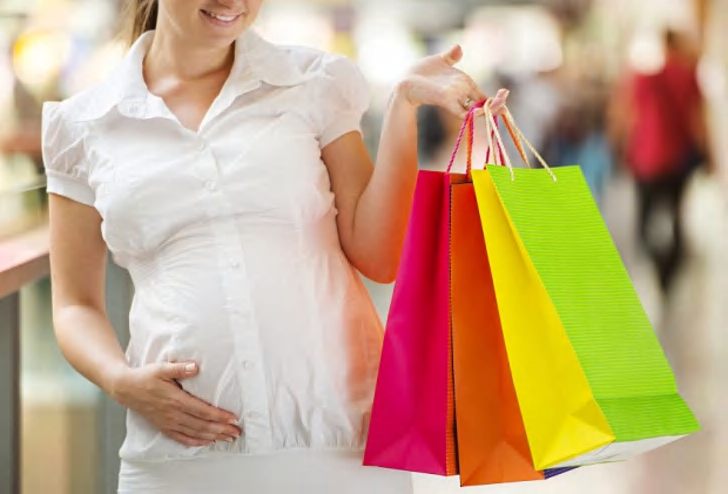 A company employee tipped off The New York Times Magazine in 2012 that data analytics obtained from shopping could be sorted to assess whether a shopper is pregnant. Using a record of transactions, things endemic to second-trimester shopping (unscented lotions, supplements like calcium and zinc) were identified. The company could even make a reasonable estimate of when a customer was due and send them coupons tailored for their needs. Creepy? Yes, especially when the father of a teenager called a Minneapolis store to complain his daughter was getting baby-related coupons. Turns out he didn't know she was pregnant.
6. THEY'LL LET YOU BREAST-FEED ANYWHERE IN THE STORE.
If you're nipple-averse, you might want to reconsider a Target trip. The company recently announced a policy that allows for mothers to fuel their babies anywhere they please on the premises. Housewares, electronics, sporting goods, stationery—no department is exempt. The policy was publicized after one mother was erroneously told to cover up in Texas and stores experienced organized "nurse-ins" in protest.  
7. THEY LIKE TO REFRIGERATE DORITOS.
In 2014, people took to the Internet to voice their confusion over Target stores that were keeping bags of Doritos in their coolers. Was there some new, as-yet-undiscovered way to appreciate the tasty tortilla chip? Had Doritos been perishable all this time? The truth was somewhat less sensational, albeit substantially more disgusting. Turns out they were trying to promote a recipe for "walking tacos" that called for refrigerated items like shredded cheese, ground beef and sour cream to get mixed inside a bag of Doritos.
8. THEY ONCE OPENED 11 STORES IN ONE CITY IN ONE DAY.
In a bold move not even Starbucks has attempted, Target opened 11 stores in Chicago on the same day in March of 1993. The aggressive launch may have been intended to declare retail war on competitors Wal-Mart and Kmart: Chicago was the first time all three were going up against one another in a major market.
9. THEIR PHARMACIES ARE NOW OWNED BY CVS.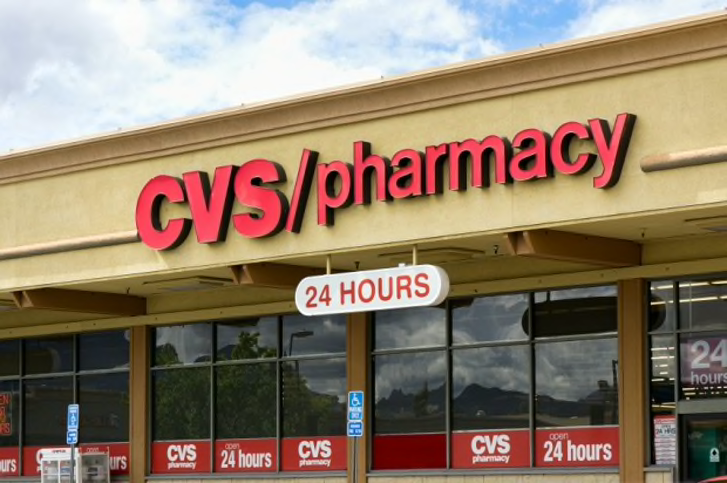 Target was once responsible for doling out their own prescriptions, but no more. In June, the company announced that CVS Pharmacy would be buying their medication dispensaries for close to two billion dollars and the locations will be re-branded as CVS fixtures. Why sell? The company needed some cash after their Canadian expansion plans fell flat.
10. THEY HELPED REPAIR THE WASHINGTON MONUMENT.
In 1997, the company put up $1 million and pledged additional assistance to the National Park Service to repair a dilapidated Washington Monument. While companies often make expensive gestures, Target went one better and helped enlist Michael Graves to help brainstorm ideas to reinforce the structure during the restoration work. Graves later become the company's first "name" designer to debut a line of branded products.
11. "MANATEE GRAY" AS A PLUS-SIZED COLOR WAS A MISTAKE.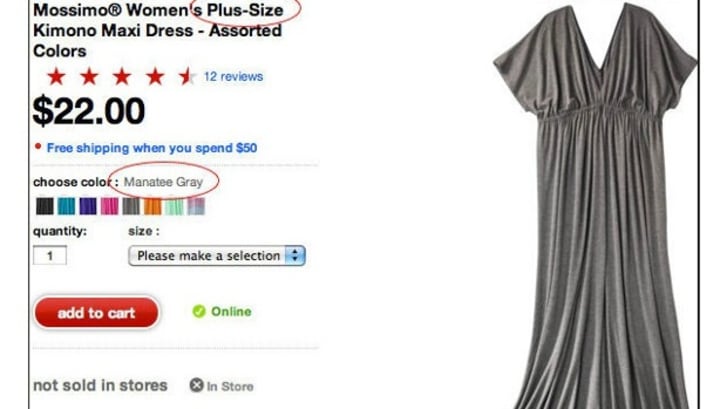 A Target.com shopper was taken aback when she spotted a size selection option for a Mossimo kimono dress in 2013. All of the sizes were labeled "dark heather gray" except for the plus-sized option that was dubbed "manatee gray." Target explained that it was an actual color found across a variety of lines and that relegating it to just one size in the dress was in error.
12. "ALEX FROM TARGET" GOT DEATH THREATS.
Back in November 2014, a photo of Alex Lee—a handsome, 26-year-old Frisco, Texas Target employee—went viral, and dreamy Alex soon became an Internet meme of considerable proportions. He went from 100 Twitter followers to 100,000 almost overnight and modeling offers soon followed. But not everyone was taken with his celebrity. Alex told The New York Times he got some threats of violence and saw his family's social security numbers posted online. Undeterred, Alex now has 1.9 million Instagram followers and a Gmail address exclusively for financial offers (you can reach him at "alexleeforbusiness").
13. THEY REINVENTED THE SHOPPING CART.
While some stores are content to let metal shopping carts age less than gracefully, Target decided that their carts were in need of a makeover. In 2006, the company enlisted Design Continuum to reverse-engineer a cart so it was easier and more comfortable to maneuver. 15 to 20 pounds lighter than a conventional steel cart, the plastic version is less likely to damage shelves—or the calves of shoppers in front of you.
14. THE DOG FLIES FIRST CLASS.
Introduced in 1999, lovable store mascot Bullseye has been a constant in Target's ad campaigns. Naturally, the bull terrier travels in accommodations worthy of her position. She's been spotted in first class, and a rider specifies how long she's able to work during personal appearances.
Oh, and in case you're wondering, the bullseye dye on her face is vegetable-based.