11 Highlights From the New York Public Library's New Public Domain Collections
Today, the New York Public Library released more than 180,000 images in the library's collection, making high-resolution scans available to the public for free. The digitized collections now available in high resolution include papers from James Madison and Walt Whitman, photographs from New Deal artist programs, city plans for Washington D.C., scans of The Green Book (a guidebook to African-American-friendly establishments published until the 1960s), and manuscripts of the Japanese classic The Tale of Genji. 
In addition to plenty of historic photographs and documents relating to New York City and the United States at large, the collection contains an exhaustive amount of broader historical resources, such as images of the Russian Imperial family and the German Reich. Here are 11 of the hidden treasures: 
1. HENRY DAVID THOREAU'S 1846 PENCILED MAP OF WALDEN POND: 

Transcendentalist Henry David Thoreau moved into the house he built near Walden Pond in 1945. This is one of his hand-drawn maps of the area.
2. DEPRESSION-ERA PHOTOS FROM ARTISTS LIKE WALKER EVANS AND DOROTHEA LANGE:
Dorothea Lange's Destitute pea pickers in California. Mother of seven children. Age thirty-two. Nipomo, California, one of the images created for the New Deal's Farm Security Administration, became an iconic image of the Great Depression. 
3. LEWIS HINE'S PHOTOGRAPHY OF TENEMENT LIVING IN THE EARLY 1900s: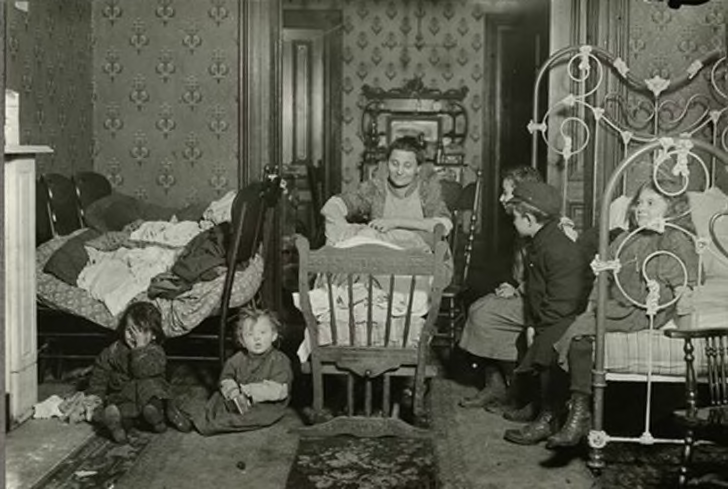 Hine photographed tenement conditions on the Lower East Side in New York and near Hull House in Chicago. The NYPL collection also contains his photographs from Ellis Island. 
4. STEREOSCOPIC IMAGES OF THE KLONDIKE GOLD RUSH: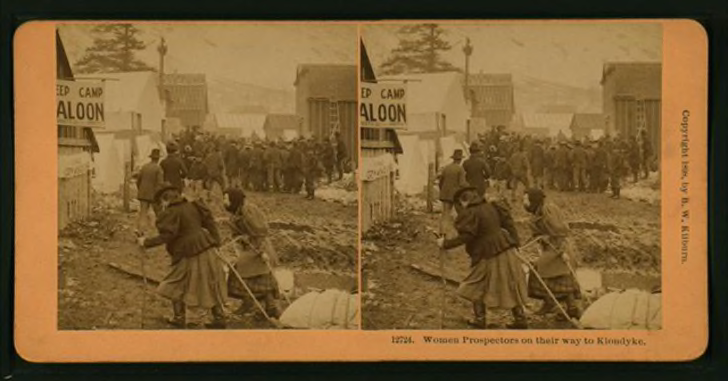 Starting in 1896, thousands of people flocked to the Yukon to try to strike gold. Not all of them were the male prospectors we often imagine, as this 1898 image shows. 
5. MAPS OF THE EARLY UNITED STATES:
The digital collections include a large selection of historic atlases and maps dating back as far as the 1500s. This one shows Indian territories around the Rocky Mountains, as well as the boundaries of Texas and New Mexico, as they stood in 1842. 
6. AN ENDLESS ARRAY OF CIGARETTE CARDS:

In the mid-19th century, tobacco companies included illustrated collector's cards with their products that depicted everything from Aesop's fables to contemporary starlets. The one above features Lynn Gilbert, a film star considered one of "Today's Beauties" by the Abdulla & Co. tobacco company. 
7. NAZI PROPAGANDA PHOTOS FROM WWII: 
Propaganda photos from the studio of Adolf Hitler's personal photographer, Heinrich Hoffmann, were collected in four separate albums, one published each year from 1939 through 1942. The library found an incomplete set of these images in their archives a few years ago, and sorted, translated, and captioned them. This photograph depicts how children can be protected from poisonous gases aside from traditional masks. 
8. PORTRAITS OF EDNA ST. VINCENT MILLAY
The library has several photos of the Pulitzer Prize-winning poet. Here she is with her husband, Eugen Jan Boissevain, in the 1920s. 
9. CIVIL WAR PHOTOGRAPHS:
This image of Civil War Atlanta comes from an 1866 book of the images of official military photographer George Barnard. He photographed General William Tecumseh Sherman's campaigns in the South, including the infamous March to the Sea and destructive passage through the Carolinas. 
10. A FIRST DRAFT OF UNCLE TOM'S CABIN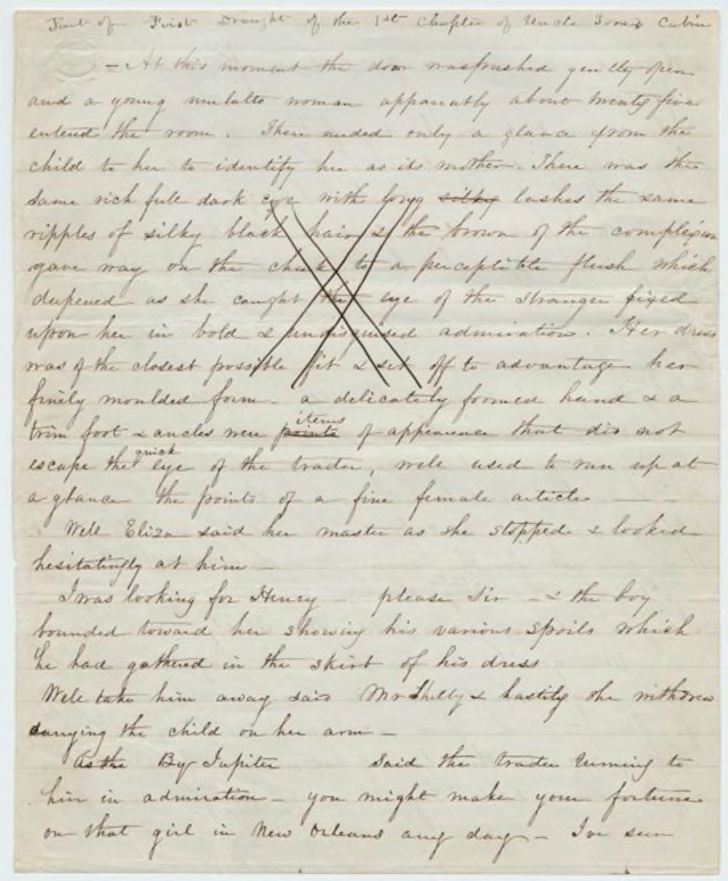 The library holds part of a handwritten first draft of Harriet Beecher Stowe's novel. This page is from the first chapter. 
11. 19TH CENTURY MEDICAL PHOTOS
This image from 1893, part of the library's collection of historic medical images, shows "attitudes obtained in catalepsy [a nervous condition] under the influence of various stimuli," such as different chemicals like chloroform or camphor. 
Explore all the collections from the New York Public Library for yourself here. For archive lovers with an artistic inclination, NYPL Labs is launching a paid residency program for artists and designers interested in creating new works using the public domain collection and the NYPL's other digital materials.