Did Tracey Ullman Get Rich Off The Simpsons?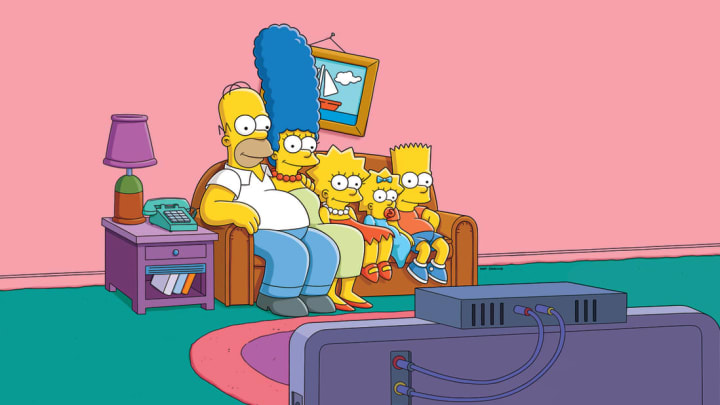 FOX / FOX
If you were born after 1989, you probably only know The Simpsons as a staple of Sunday night television on Fox. But before Springfield's most beloved family had their own network sitcom, they were just one of several recurring sketches on The Tracey Ullman Show, a variety show in which the titular comedienne portrayed a variety of characters. (The Simpsons made their debut 30 years ago, on April 19, 1987.)
Ullman's show, which was co-created by James L. Brooks, lasted for four seasons, with the final episode airing on May 26, 1990. But six months before that, The Simpsons had already moved on. After three seasons as part of Ullman's ensemble, Brooks developed the shorts into a half-hour animated sitcom that ended up becoming the then-burgeoning Fox network's first big hit. Today, The Simpsons holds a number of Guinness World Records, including the one for longest-running sitcom. But, considering that they began their life on her show, did Ullman get a cut of the series' success?
The short answer is: No.
Express Newspapers/Getty Images
In 1991, Ullman filed a lawsuit against 20th Century Fox alleging four counts of breach of contract. According to the Los Angeles Times, the 14-page complaint alleged that Ullman's contract with Gracie Films (Brooks's production company) entitled her to "five to 10 percent of the net receipts of the merchandising and other profits from products or programs based on spinoff characters, including animated characters, even if those characters were originated by others." And since The Simpsons began on The Tracey Ullman Show, she argued that she should be entitled to those profits.
Merchandising was, of course, a key part of The Simpsons's financial success. The trade news source Licensing Letter estimated that The Simpsons raked in about $750 million in merchandising sales in 1990—making the animated family the third most popular "characters" that year, right behind the Teenage Mutant Ninja Turtles and New Kids on the Block. It was reported at the time that Ullman did not name Gracie Films in the suit, so as not to damage her relationship with Brooks.
More than a year later, on October 22, 1992, a Superior Court jury sided with Fox and rejected Ullman's lawsuit, which would have netted her an estimated $2.25 million at the time. Brooks, who testified during the trial, argued that The Simpsons was created by Matt Groening, with no creative input from Ullman.
Though Ullman was reportedly out of the country at the time, her lawyer, Michael Bergman, told Variety that he was "very disappointed. I think the jury did their best, but it was a very complex case ... and the issues just got lost somewhere along the line."
Have you got a Big Question you'd like us to answer? If so, let us know by emailing us at bigquestions@mentalfloss.com.