25 Bad Luck Superstitions from Around the World
Spilling pepper, complimenting a baby, and cutting your fingernails after dark are just a few of the things that will earn you bad luck around the world.
1. PUTTING YOUR CLOTHES ON INSIDE OUT IN RUSSIA INVITES A BEATING.
If this does happen to you, though, all hope isn't lost: Put your clothes on the right way immediately and have a friend symbolically hit you, which will minimize the potential threat.
2. MIXING BEERS IN CZECHIA (A.K.A. THE CZECH REPUBLIC) IS BAD LUCK.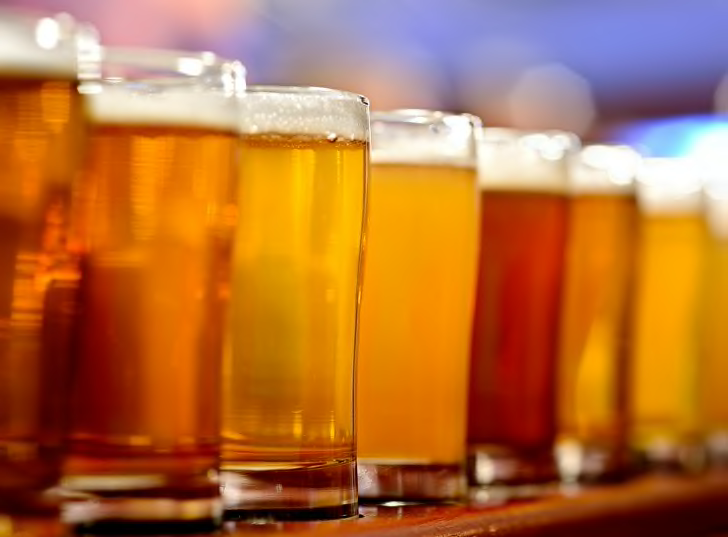 When you're visiting Czechia—the world's number one per capita beer-consuming country—do not pour a beer into a glass that has beer of a different kind in it; bad luck will surely follow.
3. TUESDAY THE 13TH IS UNLUCKY IN GREECE.
While Americans are generally superstitious about Friday the 13th, Greeks are traditionally wary of Tuesdays, and especially Tuesday the 13th. The rationale for the superstition goes all the way back to Tuesday, April 13, 1204 (on the Julian calendar), when Constantinople completely fell to the Crusaders. That wasn't the only unlucky Tuesday for the Greeks: On Tuesday, May 29, 1453, Constantinople fell to the Ottomans. One 19th-century travel writer said that he heard that Greeks even avoided shaving on a Tuesday.
4. IN SOME LATIN AMERICAN CULTURES, IT'S UNLUCKY TO GET MARRIED ON A TUESDAY.
The unluckiness of Tuesday is also present in several Latin American cultures, to the point that in some South American countries the movie Friday the 13th was Martes 13, or Tuesday the 13th. There's even a saying: "En martes, ni te cases, ni te embarques, ni de tu casa te apartes," which means that on Tuesdays you shouldn't get married, go on a trip, or leave your house.
5. IT'S BAD LUCK TO SHAKE YOUR LEGS IN SOUTH KOREA.
In South Korea, people are told not to shake their legs, otherwise their wealth and good luck will fall out.
6. IN SOME FISHING REGIONS OF CHINA, IT'S BAD LUCK TO FLIP OVER A COOKED FISH.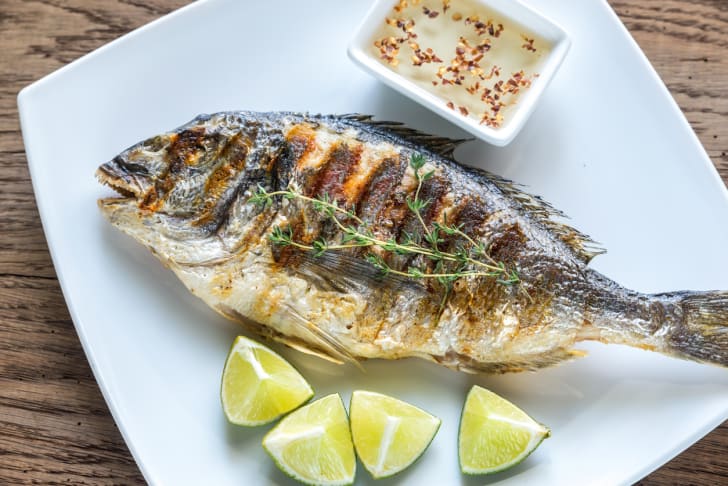 It's thought that this will lead to a ship capsizing. If it's a whole fish, some families will use chopsticks to pick meat from the bottom of the fish when they're done with the top.
7. IN SOME PARTS OF EUROPE, LIGHTING A CIGARETTE FROM A CANDLE IS BAD NEWS FOR SAILORS.
Another piece of sailor-related bad luck from parts of Europe says that if you light a cigarette from a candle, a sailor will die. The common explanation is that sailors used to supplement their income by selling matches, so bypassing the match step took money away from a sailor.
8. WOMEN IN TRADITIONAL RWANDAN SOCIETIES AVOID GOAT MEAT.
It's not permitted because it's thought it could make women grow a beard.
9. IN ITALY, BREAD PLACED UPSIDE DOWN IS BAD LUCK.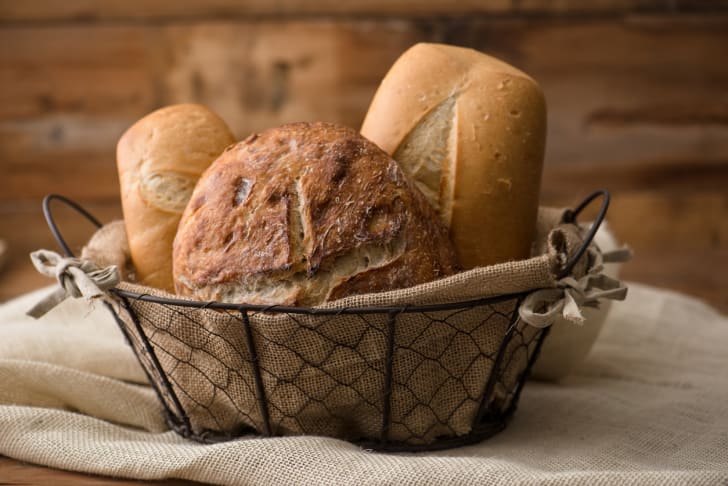 In Italy, it's considered bad luck to lay bread upside down, either on a table or in a basket. Although there are several explanations, the most popular is that the bread represents the body of Christ, and as such needs to be treated with respect.
10. IN SWEDEN, IT'S CONSIDERED BAD LUCK TO PUT KEYS ON A TABLE.
Why? Because, in the old days, prostitutes would put keys on tables in public areas to attract clients. So, to avoid risk of misunderstanding, a superstition rose up to prevent people from doing this accidentally.
11. DON'T PASS MONEY BY HAND IN TAJIKISTAN.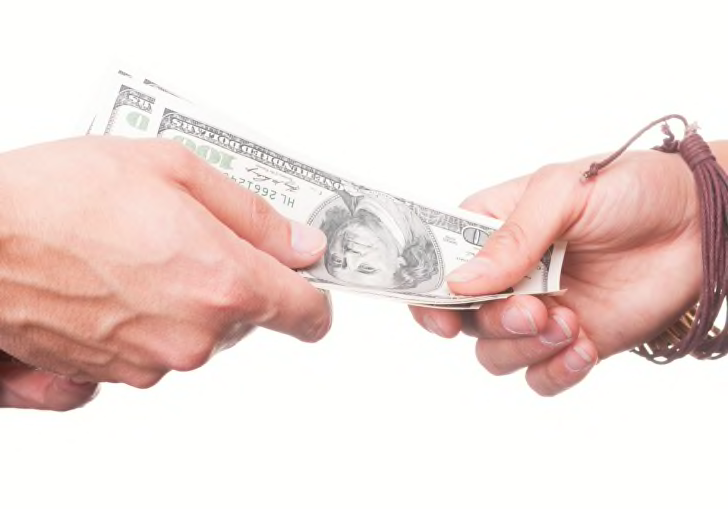 The same goes for items like keys, needles, and scissors. They should be placed on a table and then picked up by the second person.
12. AFTER STARTING A JOURNEY IN PARTS OF EASTERN EUROPE AND CENTRAL ASIA, IT'S BAD LUCK TO RETURN HOME FOR SOMETHING YOU'VE FORGOTTEN.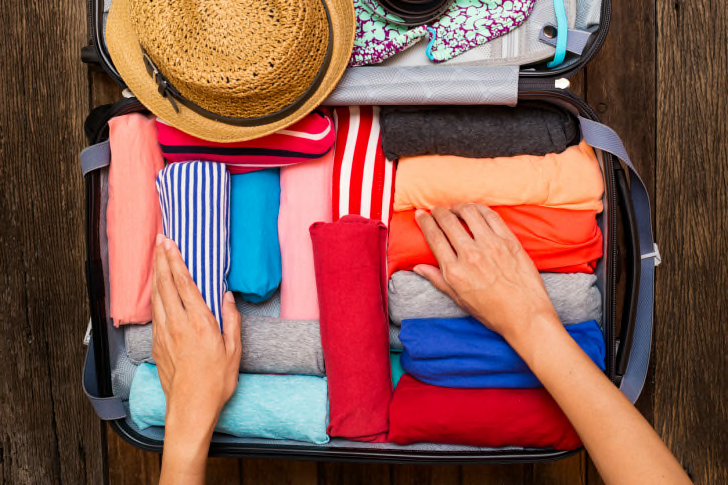 If you absolutely must return home, you need to look in a mirror (and in some traditions smile) before setting off again.
13. IN AZERBAIJAN, IT'S BAD LUCK TO SPILL SALT OR PEPPER.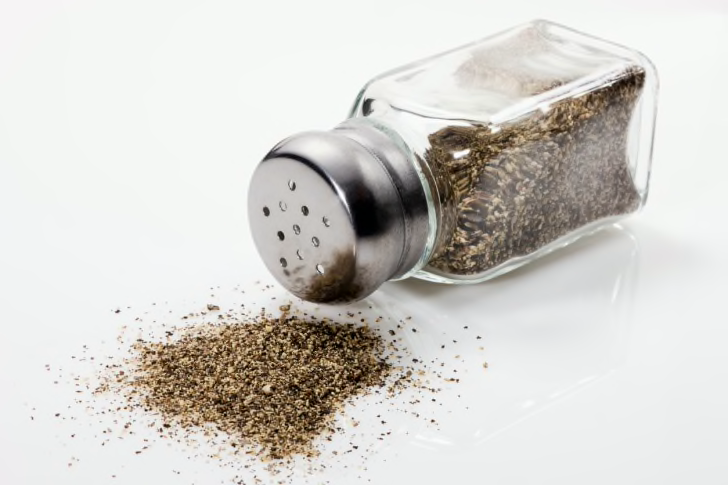 It will start a fight. The way to remedy this is by putting sugar on the spilled salt and/or pepper, and leaving it there until it's cleaned up.
14. ACCORDING TO AN OLD PENNSYLVANIA GERMAN SUPERSTITION, A FEMALE VISITOR ON NEW YEAR'S DAY MEANS BAD LUCK.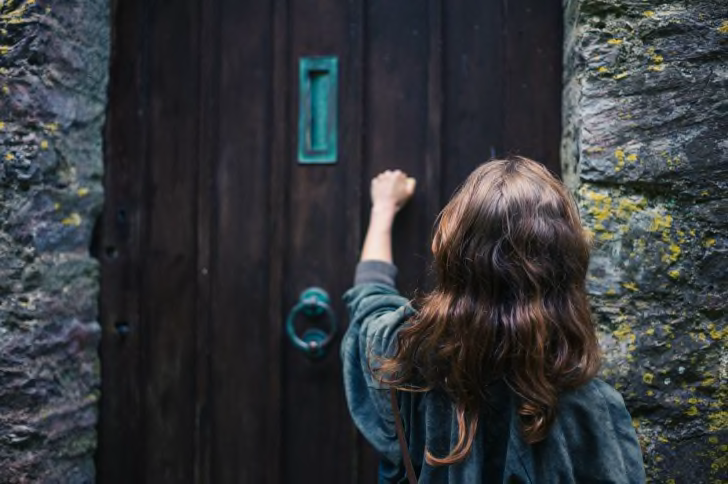 An early 20th-century Pennsylvania German superstition says that if your first visitor on New Year's Day is a woman, you'll have bad luck all year long. If your visitor is a man, though, you'll have good luck. It was also considered bad luck to take a bath or change your clothing between Christmas and the New Year (and if you change your underwear between the holidays, "you will be full of boils").
15. IN TURKEY, IT'S BAD LUCK TO DRINK WATER THAT REFLECTS MOONLIGHT.
According to the Turkish Ministry of Culture, those who drink water that reflects moonlight will have bad luck. Bathing in that water seems to be OK, though; according to the ministry, "People, who bath[e] under the moonlight and in shadow, will shine as bright as the moon."
16. TRIPPING OVER SOMETHING WAS BAD LUCK IN 19TH-CENTURY NEW ENGLAND.
According to What They Say in New England, a book published in 1896, the only remedy was to go back and walk over the thing again. "If it is a stone you have fallen over," the text notes, "go back and touch it."
17. IN SERBIA, COMPLIMENTING A BABY WILL BRING IT BAD LUCK.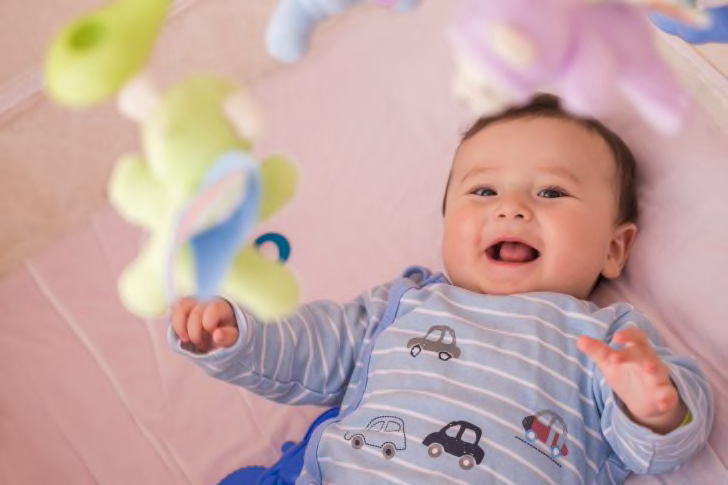 Instead, you need to say that a newborn is ugly.
18. ACCORDING TO ONE EARLY 20TH-CENTURY AMERICAN SUPERSTITION, ALL DISHCLOTHS SHOULD BE BURNED BEFORE A MOVE.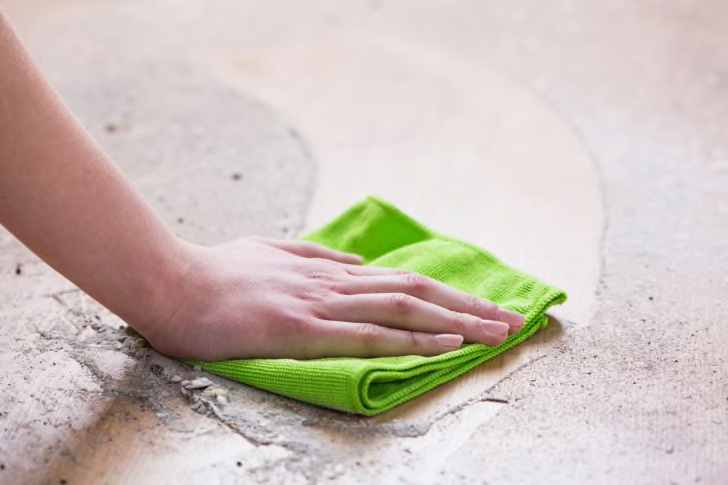 Same goes for cloths used for general house cleaning. That way, all of the bad luck you've "wiped up" in the old house won't go with you to the new house.
19. ACCORDING TO 19TH-CENTURY WELSH TRADITION, IT'S BAD LUCK TO CUT THE NAILS OF AN INFANT LESS THAN 6 MONTHS OLD.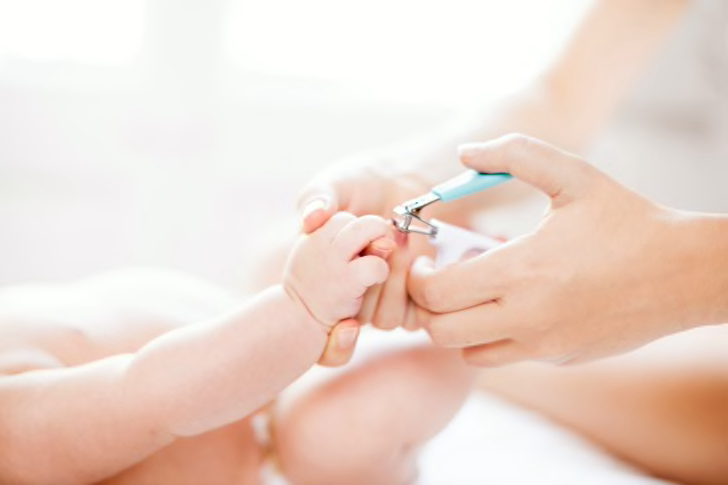 Some versions of this superstition warn of just general unluckiness, while others say that a child whose nails are cut before 6 months of age will become a thief. According to the book Welsh Traditions and Superstitions, instead of cutting nails, the mother should instead "bite them off as they grow."
20. IN SOME ASIAN COUNTRIES, IT'S CONSIDERED UNLUCKY TO CUT YOUR NAILS AFTER DARK.
Proposed reasons for the superstition range from the practicalities of wielding sharp things near your hand at night, to concern that separating a nail in the darkness could attract spirits.
21. IN SOME MIDDLE EASTERN COUNTRIES, IT'S BAD LUCK TO OPEN AND CLOSE SCISSORS WITHOUT CUTTING ANYTHING.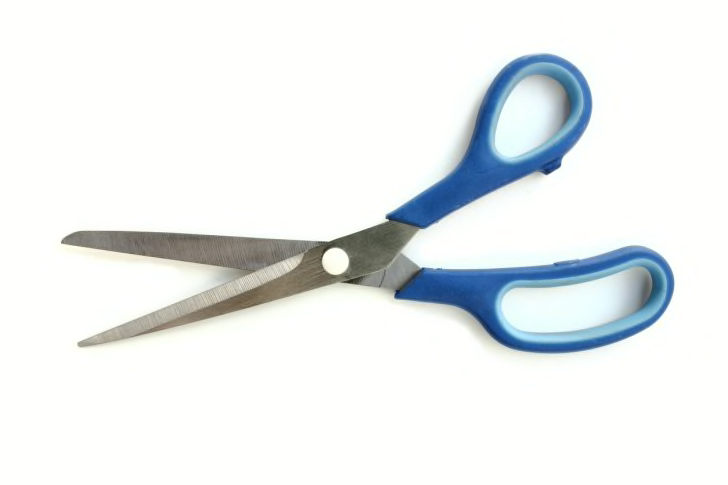 This superstition might have something to with the two sides of metal touching each other.
22. HEARING A MARSH CRAKE OVER THE WRONG SHOULDER IN NEW ZEALAND COULD LEAD TO BAD LUCK.
A New Zealand superstition held that hearing a Kāreke (marsh crake) over your right shoulder was good luck, but over your left shoulder would lead to having a "crook trot"—old New Zealand/Australian slang for bad luck
23. IN GERMANY, YOU SHOULD NEVER WISH SOMEONE HAPPY BIRTHDAY EARLY.
In general it's thought to bring misfortune, but one German interviewed for a TV segment gave more colorful consequences for wishing someone an early happy birthday: "My grandma always said you'd have blue children."
24. IN SOME PARTS OF AFRICA, OWLS ARE SYMBOLS OF BAD LUCK.
Supposedly, seeing or hearing one of these birds hoot is bad news: It could mean anything from bad luck to poor health to death. Some even believe that they're sent to deliver curses.
25. NEVER MIX WINE AND WATERMELON IN ARGENTINA.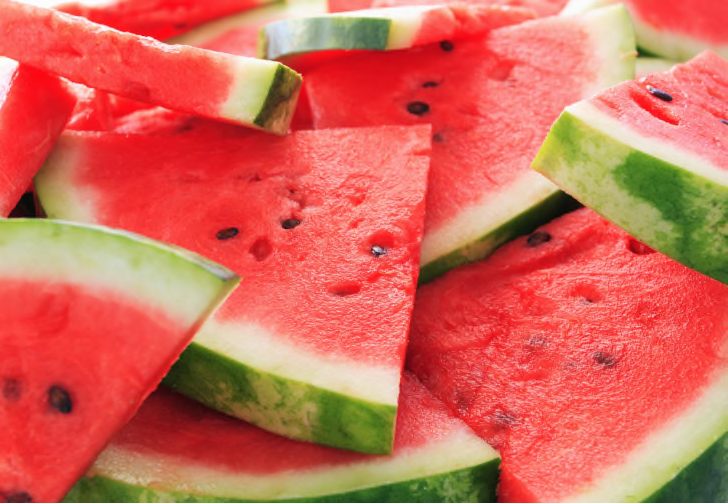 This old wives' tale says that combining them will cause certain death (or sometimes just an upset stomach).