25 Smart Words You Should Be Using But Aren't
Over its lengthy history, the English language has amassed the largest vocabulary of any comparable language on the planet. That's great when it comes to picking precisely the right word for a very specific situation, but not so great when you think about the countless words that are lying ignored in the murkier corners of the dictionary, being overlooked in favor of their more familiar synonyms and equivalents. So in the interest of improving your vocabulary (and scoring a few smart points along the way) why not try ditching the familiar for the unfamiliar, and dropping one of these 25 fantastically obscure phrases into a conversation?
1. ABLOCATE
Dating from the 17th century, to ablocate something is to hire it out. For obvious reasons, it literally means "to put in a different place."
2. AGELASTIC
Derived from a Greek word meaning "laughter", someone who is agelastic literally never laughs. Or, put another way, they're extremely miserable.
3. APRICATION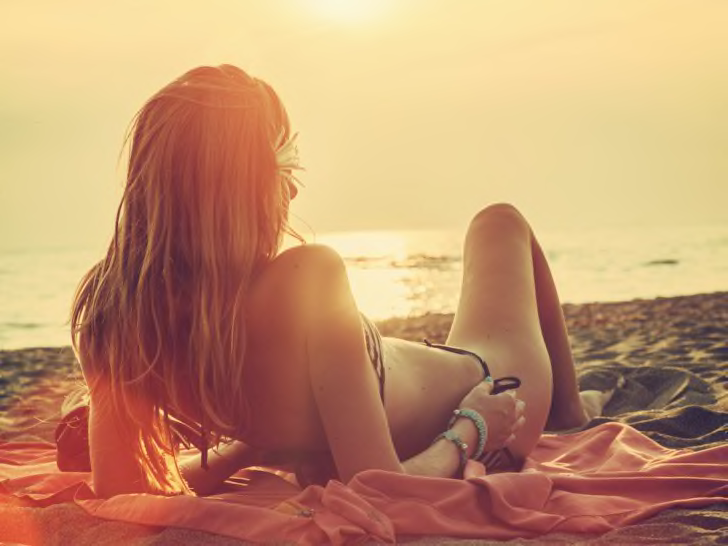 The early lexicographer Henry Cockeram defined aprication as "a baking in the sun" in his 1623 English Dictionarie. Derived from a Latin word literally meaning "exposed," it's basically a fancy alternative to "sunbathing."
4. BRACHYLOGICAL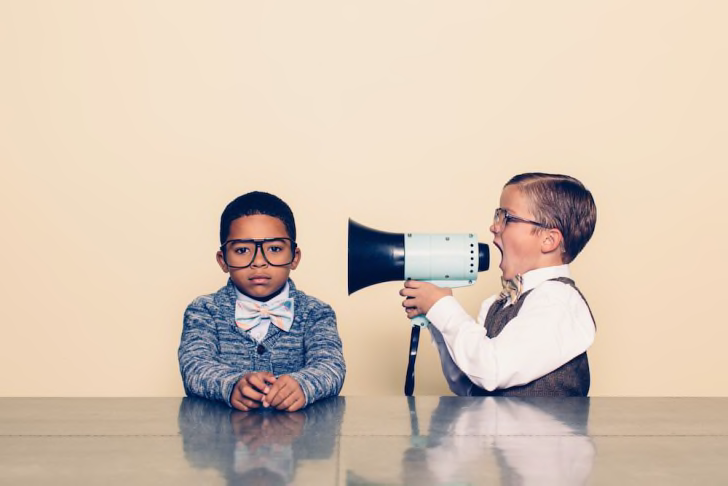 Brachylogy is brevity of speech, which makes someone who is brachylogical a succinct, terse, straight-to-the-point speaker.
5. BUCCULA
Instead of saying "double chin," say buccula. It sounds a lot more complimentary and literally means "little cheek."
6. CALAMISTRATION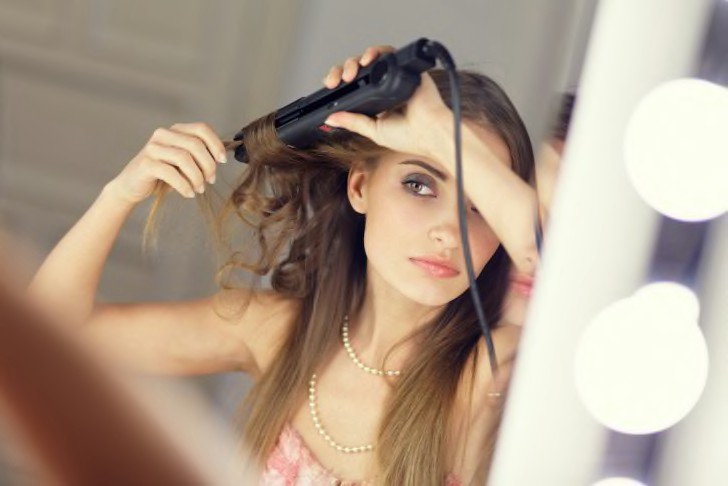 In Latin, a calamistrum was a curling iron, which makes calamistration the act or process of curling your hair and calamistrate—a word dating from the mid 1600s in English—the verb for precisely that.
7. DEOSCULATION
They're not the most romantic of words, but both osculation and deosculation are 17th-century words for kissing.
8. DECEMNOVENARIAN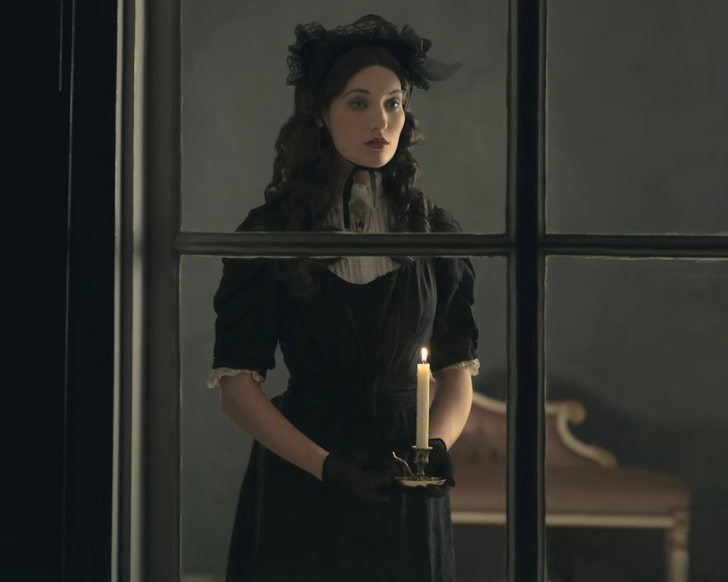 The word decemnovenarian is derived from the Latin word for the number 19, and so literally means "characteristic of the 19th century"—or more loosely, "outdated" or "old-fashioned."
9. ECHINATE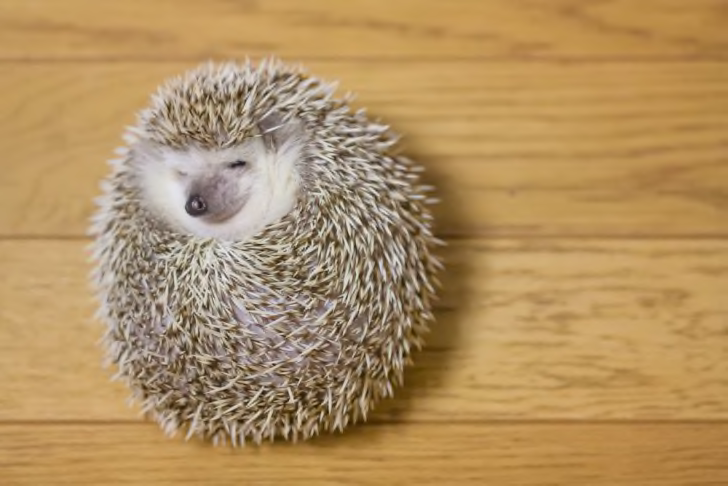 Your hairbrush might be echinate, and so too might a hedgehog—for good reason. Although it's usually used more generally of anything covered in prickly spikes or points, echinate literally means "hedgehog-like."
10. ÉCLAIRCISSEMENT
English has picked up some very smart-sounding words from French over the years, including the noun éclaircissement, which has been used to mean "a clearing up of that which is obscure or unknown" since the late 1600s. More generally, it's an enlightening explanation of something seemingly inexplicable.
11. FACINOROUS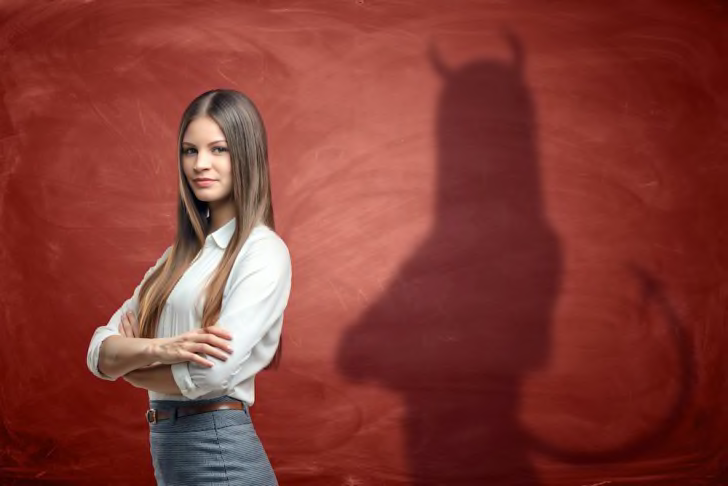 Derived from a Latin word for an evil deed, the adjective facinorous dates from the mid 16th century in English and refers to anything or anyone atrociously, heinously evil or bad.
12. FRITINIENCY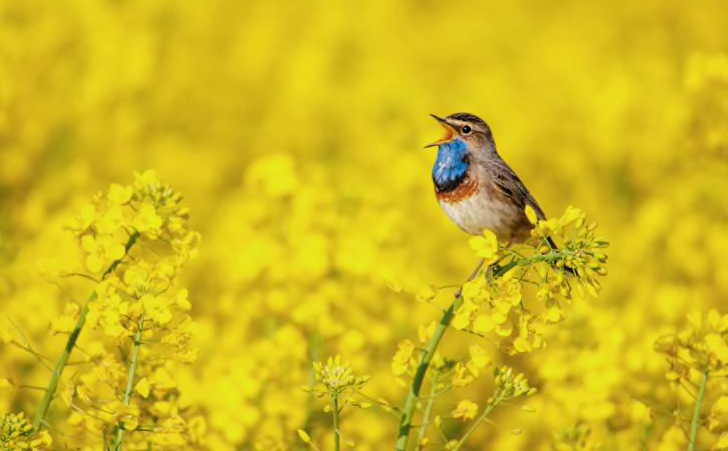 The Latin word fritinnire meant, onomatopoeically, "twittering" or "chirping." And derived from that, fritiniency is a 17th-century word for the chirruping sounds made by birds or insects.
13. INFUCATION
To fucate is to paint or color something. Derived from there, infucation is a 17th-century word for the process of applying makeup—or, as one 1658 English dictionary put it, the "laying on of drugs or artificial colors upon the face."
14. LAODICEAN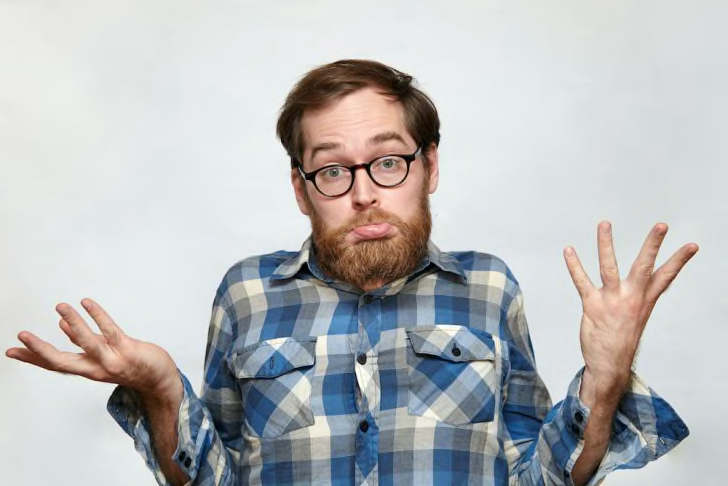 Derived from the name of an ancient region of the eastern Mediterranean (whose inhabitants, according to the Book of Revelation, were singled out for their indifference or lukewarm interest in Christianity), a Laodicean is someone who holds no particular opinion or interest, especially in contentious subject like politics or religion; as an adjective, it means "indifferent" or "uninterested."
15. MALVERSATION
To malverse is to act corruptly in an elected office or position of trust, and malversation—originally a Scottish legal term—is the act of doing precisely that.
16. NIMBOSE
Nimbus (as in words like cumulonimbus and nimbostratus) was the Latin word for "cloud," which lies at the root of a handful of weather-related words like nimbosity (meaning "storminess" or "cloudiness") and nimbose, which means "stormy" or "overcast."
17. PENELOPIZING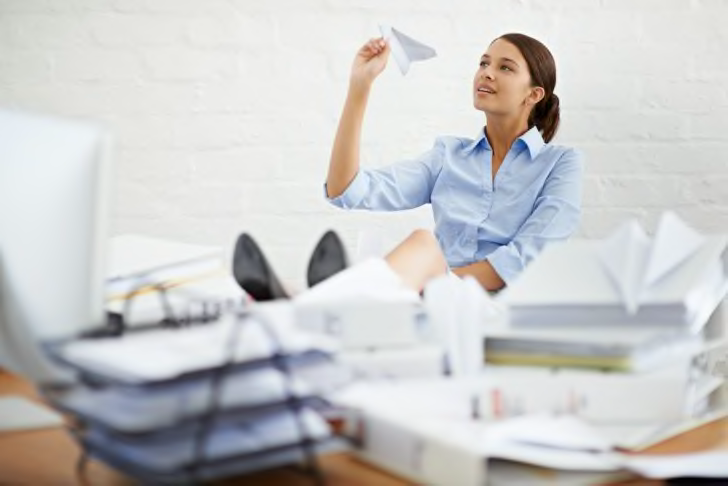 If you know your classic literature, you'll know that Penelope was the faithful wife of Odysseus in The Odyssey by Homer (more on him in a moment), who spent her time waiting for her husband's return by working on a never-ending tapestry. With Odysseus presumed dead, Penelope managed to put off all her potential suitors by explaining that she would only begin to consider their marriage proposals once her embroidery was completed—but every night, she would secretly unpick her day's work so that she remained busy until Odysseus finally returned. From that story of pure fidelity, the name Penelope came to be used allusively in English of any enduringly faithful partner, while the verb penelopize came to be used variously to mean "to make one's work fill up the time available," "to procrastinate" or "put off a decision," and "to deliberately waste one's time."
18. PERVICACIOUS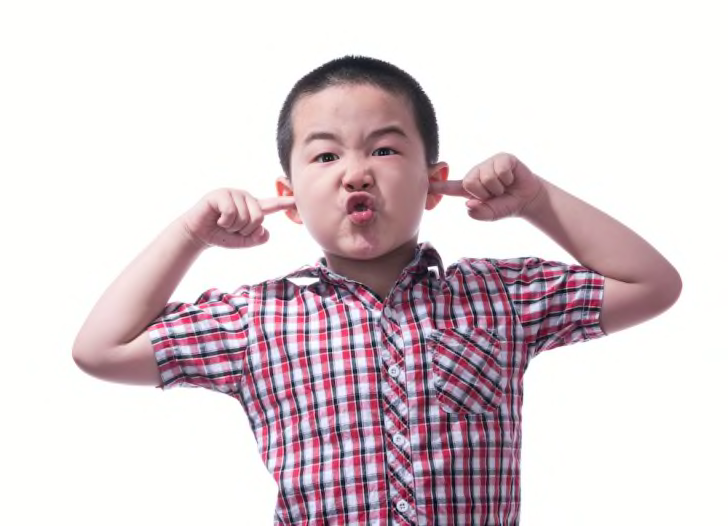 Derived from a Latin word meaning "to convince someone of your point" or "to demonstrate without doubt," someone who is pervicacious is extremely obstinate or stubborn.
19. PRODROMUS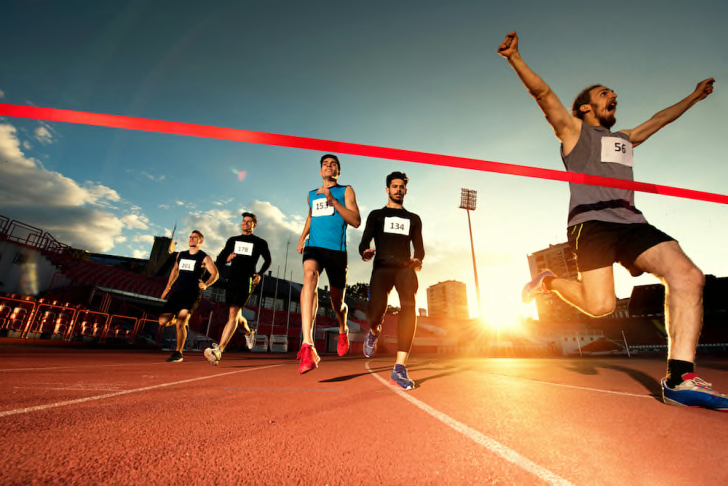 That "drom" in the middle of prodromus—which is the same root as words like velodrome and hippodrome (which is literally a race course)—derives from a Greek word meaning "running." That makes a prodromus literally a "forerunner," or just something that comes before something else. Today, it's most often used in the natural sciences in reference to "a prelimary publication or introductory work."
20. PRODITORIOUS
A proditor is a traitor, which makes someone who is proditorious untrustworthy or disloyal.
21. ROCAMBOLESQUE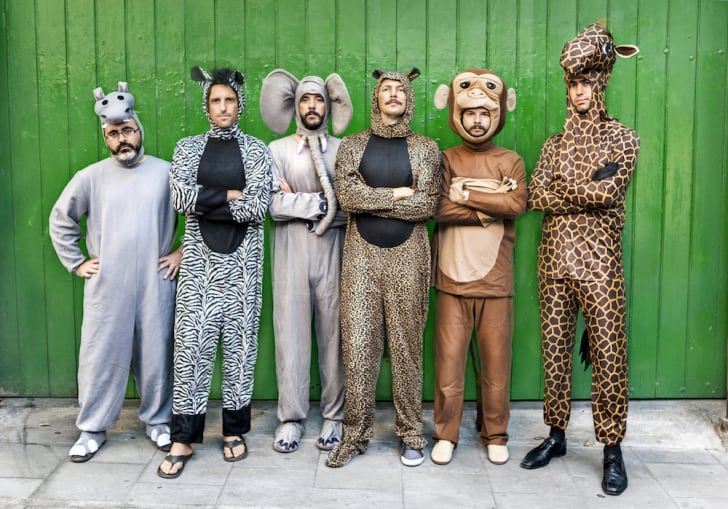 Rocambole was the name of a flashy fictional adventurer created by a 19th-century French writer named Pierre Alexis Ponson du Terrail. The stories in which Rocambole appears grew ever more outlandish as the series continued, and ultimately gave rise to the word rocambolesque, meaning "utterly extraordinary" or "too bizarre to be believable."
22. SOMNILOQUY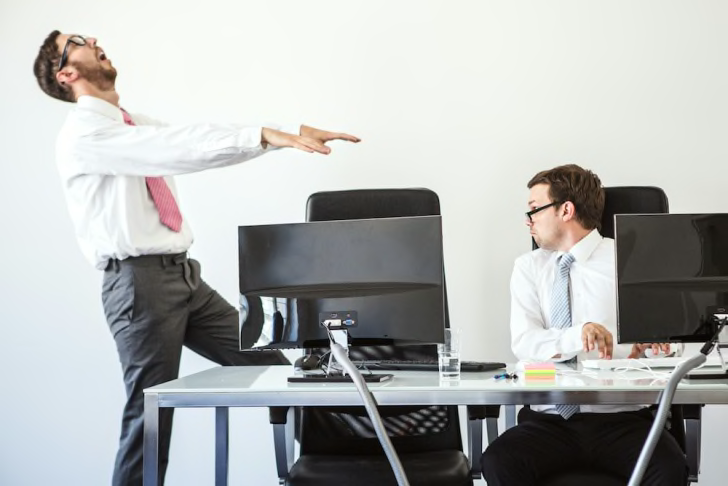 Derived from the same roots as words like insomnia and soliloquy, somniloquy is a more formal word for sleep talking. Sleepwalking, incidentally, is somnambulism, while to somniate is to dream and something that is somnifacient puts you to sleep.
23. TEMPORICIDE
A derivative of the Latin word for "kill" or "cut," the suffix –cide is found at the end of all kinds of words in English, from the familiar (homicide, suicide) to the rare (ceticide, "the killing of whales"), and to the downright bizarre (coquicide, "the killing of a cook"). At the rarer end of the scale is temporicide, a term coined as relatively recently as 1851 for the figurative "killing of time."
24. XYRESIC
Derived from the Ancient Greek word for a razor, xyresic literally means "razor-sharp"—or, more figuratively, "cutting" or "keen."
25. ZOILISM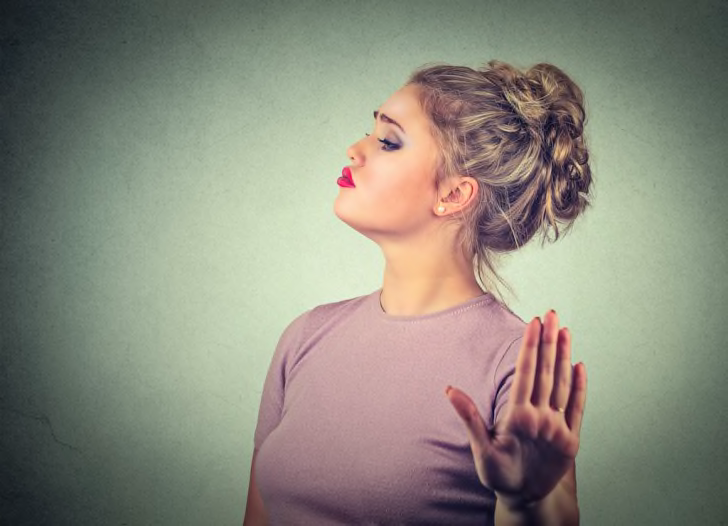 Zoilus was a 4th-century BC Greek grammarian and philosopher, who was known to be one of the harshest critics of Homer. Homer may have been the author of The Iliad and The Odyssey, but his work was not viewed in particularly high regard by Zoilus, who wrote extensively on the shortcomings and loopholes he found in Homer's writings. It was this unending, near-constant nitpicking of the author's work that not only earned Zoilus the nickname "Homeromastix" (literally, "Homer-whipper") in his lifetime, but also eventually gave the English language the brilliant word zoilism—meaning "fault-finding" or "unfair, overly fastidious criticism."