How 9 Countries Celebrate Father's Day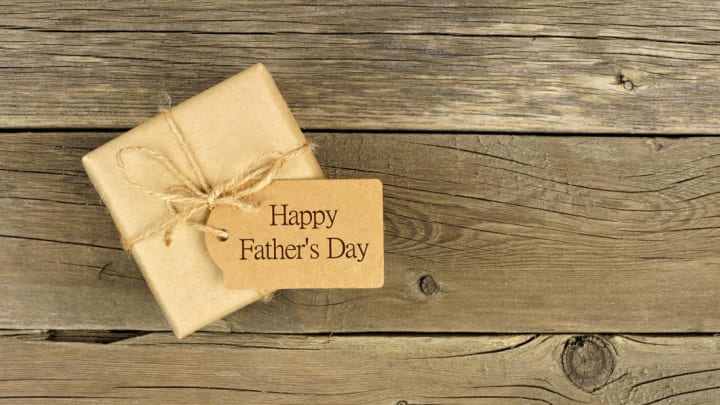 iStock / iStock
Happy Father's Day! This year, are you thinking of honoring your pop by wearing pink, drinking Schnapps in the woods and touching his feet with your forehead? Turns out you're not alone in celebrating this way.
1. IN THAILAND
Father's Day in Thailand isn't until December 5th. And that's because the day coincides with the birthday of their current king (in this case, Bhumibol Adulyadej). It's also a recent tradition to wear pink, after King Bhumibol was seen in 2007 leaving a hospital in a pink blazer following a health scare. Another (fading) custom involves Thais giving the gift of a Canna flower to their fathers and grandfathers. So, if you're not looking forward to a day of Buds at Applebee's, do we have an alternative for you!
2. IN RUSSIA
The closest thing to Father's Day here is Defender of the Fatherland Day, originally established to commemorate the establishment of the Red Army during the Russian Civil War. Now observed on February 23rd, it is a day to honor not only those serving in the military, but men in general. Thus, in addition to getting gifts from their children, fathers can sometimes expect gifts from female co-workers. Twice as many ties to not wear!
3. IN NEPAL
The country's Gokarna Aunsi is not actually celebrated until late summer, and it's not officially a Father's Day in the Western sense. In fact, its name literally translates to "cow eared no moon night." So where does pops factor in? Well, not only does he get some gifts, he is honored to be touched on his feet by his son's forehead. Hopefully, one of the gifts in question was socks.
4. IN ROMANIA
There's not much unusual about Father's Day here … other than there finally is one. Romania is notable in that it was the last EU nation to have a Father's Day, which wasn't made official until 2010. This change largely came due to the efforts of a group called TATA, or the Alliance Fighting Discrimination Against Fathers.
5., 6. and 7. IN ITALY, SPAIN AND PORTUGAL
Father's Day in these predominantly Catholic nations coincides with the Feast of St. Joseph, an observation in honor of guys named Joe, carpenters, things like that. However, since the Feast falls on March 19th, it comes right in the middle of Lent, meaning—gasp!—no meat. On Father's Day. You might as well take your mom out for a night of MMA while you're at it.
8. IN GERMANY
Now here's a place that gets it right—or at least did get it right. First of all, Father's Day (Vatertag) here is a federal holiday.  Secondly, the traditional celebration involves men going on hikes in the woods pulling wagons loaded with beer and schnapps. Then they get loaded. Sadly, in modern times, this celebration has essentially devolved into an amateur-hour pub crawl, but hey, the idea was sound.
9. IN THE UNITED STATES
We're guessing you are up on how Father's Day is celebrated here in the states: a call to your pop. However, unlike Mother's Day, you seem to not have any trouble sticking your parental unit with the charges. This traditionally makes Father's Day the busiest day of the year for collect calls … and makes you kind of a cheapskate.