Why the Soundtracks to Games Like 'Mario' or 'The Sims' Can Help You Work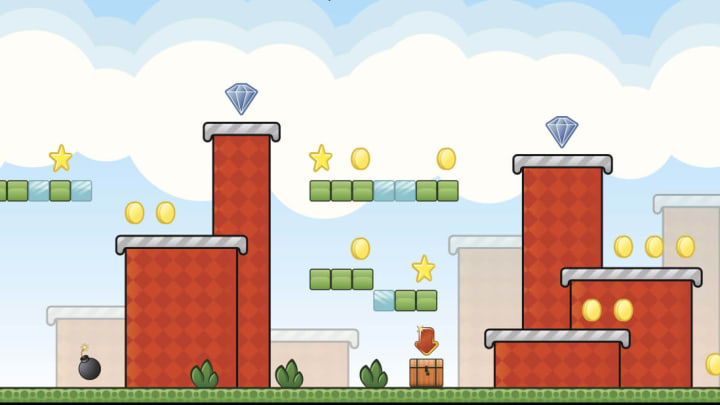 iStock / iStock
When I sat down to write this article, I was feeling a little distracted. My desk salad was calling me. I had new emails in my inbox to read. I had three different articles on my to-do list, and I couldn't decide which to start first. And then, I jumped over to Spotify and hit play on the theme to The Sims. As I listened to the upbeat, fast-paced, wordless music, my writing became faster and more fluid. I felt more "in the zone," so to speak, than I had all morning. There's a perfectly good explanation: Video games provide the ideal productivity soundtrack. At Popular Science, Sara Chodosh explains why video game music can get you motivated and keep you focused while you work, especially if you're doing relatively menial tasks. It's baked into their composition.
There are several reasons to choose video game music over your favorite pop album. For one, they tend not to have lyrics. A 2012 study of more than 100 people found that playing background music with lyrics tended to distract participants while studying. The research suggested that lyric-less music would be more conducive to attention and performance in the workplace. Another study conducted in open-plan offices in Finland found that people were better at proofreading if there was some kind of continuous, speechless noise going on in the background. Video game music would fit that bill.
Plus, video game music is specifically made not to distract from the task at hand. The songs are meant to be listened to over and over again, fading into the background as you navigate Mario through the Mushroom Kingdom or help Link save Zelda. My friend Josie Brechner, a composer who has scored the music for video games like the recently released Blossom Tales: The Sleeping King, says that game music is definitely written with this in mind.
"Basically, successful video game music straddles the balance between being engaging and exciting, but also not wanting to make you tear your ears off after the 10th or 100th listen," Brechner says. Game music often has a lot of repetition, along with variation on musical themes, to keep the player engaged but still focused on what they're playing, "and that translates well to doing other work that requires focus and concentration."
If you're a particularly high-strung worker, you might want to tune into some relaxing classical music or turn on a song specifically designed to calm you. But if you want to finish those expense reports on a Monday morning, you're better off choosing a fast-tempo ditty designed for seemingly pointless activities like making your Sims eat and go to the toilet regularly. (It can help you with more exciting work responsibilities, too: Other research has found that moderate background noise can increase performance on creative tasks.)
These types of songs work so well that there are entire playlists online devoted just to songs from video game soundtracks that work well for studying. One, for instance, includes songs written for The Legend of Zelda, Skyrim, Super Smash Bros., and other popular games.
The effect of certain theme songs on your productivity may, however, depend on your particular preferences. A 2010 study of elementary school students found that while calming music could improve performance on math and memory tests, music perceived as aggressive or unpleasant distracted them. I was distracted by the deep-voiced chanting of the "Dragonborn Theme" from Skyrim, but felt charged up by the theme from Street Fighter II. There's plenty of variety in video game scores—after all, a battle scene doesn't call for the same type of music as a puzzle game. Not all of them are going to work for you, but by their nature, you probably don't need a lot of variation in your work music if you're using video game soundtracks. If you can play a game for days on end, you can surely listen to the same game soundtrack over and over again.
[h/t Popular Science]