Business Class: 20 Products That Will Upgrade Any Home Office
Working from home doesn't mean you have to skimp on the quality of your office environment. Here are 20 products that will work overtime for you.
1. SUSHI PUSHPINS; $16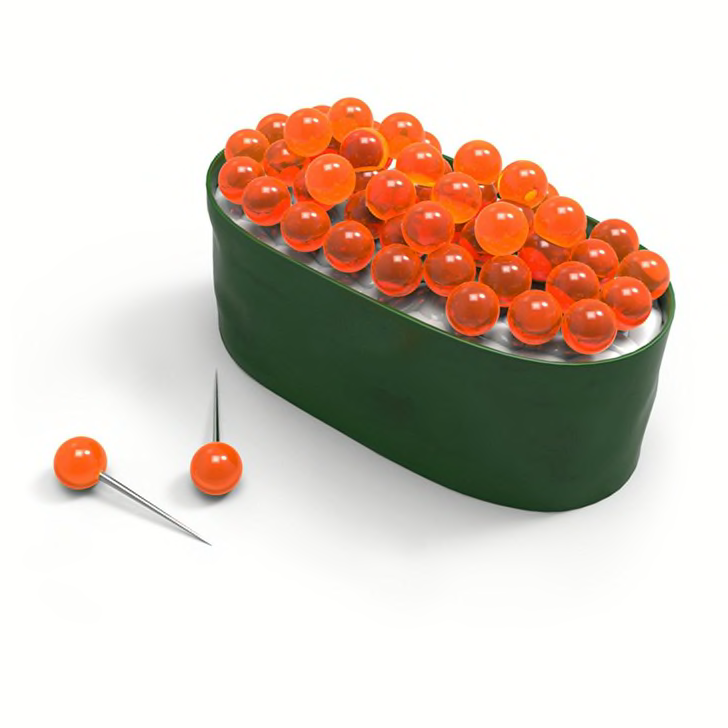 Why You'll Want It: Instead of putting your pushpins in a small tin or mug, why not place them in a clever sushi roll-shaped holder? This novelty set comes with 50 pushpins that are stored on top of a cushion that resembles a bed of sushi rice wrapped in seaweed.
Find It: Amazon
2. BAMBOO JARS; $20
Why You'll Want It: Each of these eco-friendly storage sets includes three small 6-ounce jars made out of bamboo, which adds both durability and style. Jars feature a swivel lid that securely closes with magnets—perfect for storing all of your home office needs, like paper clips, rubber bands, or pens and pencils.
Find It: Amazon
3. OTTOMAN; $25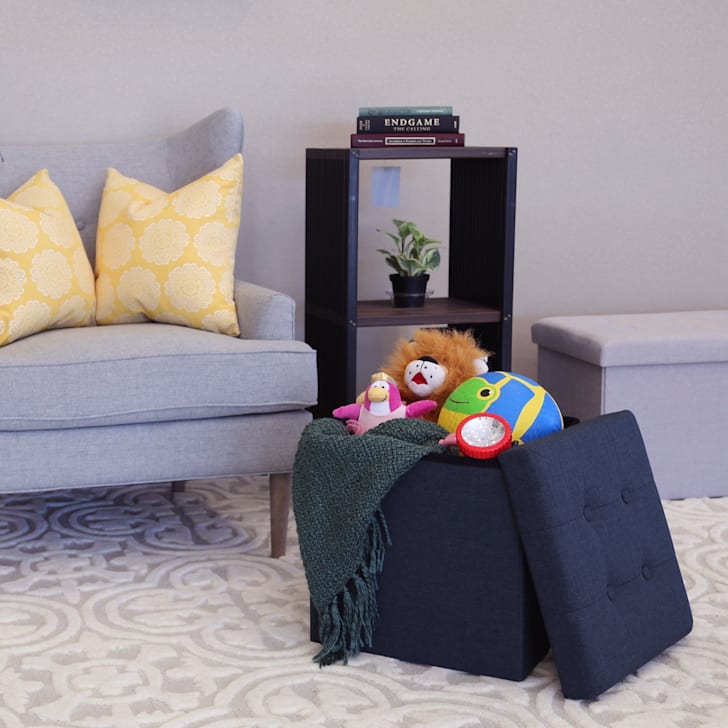 Why You'll Want It: This non-woven polyester ottoman can be used as a footrest, extra seating (it supports up to 400 pounds) or storage. With the lid off, it can serve as space for charging cables, power strips, or extra reams of printer paper.
Find It: Amazon
4. ANTI-FATIGUE COMFORT MAT; $32
Why You'll Want It: If you use a standing desk in your home office, then this non-slip anti-fatigue mat is the best solution for comfort and support. By standing on it, you'll  take pressure off your joints and lower back, according to the company, so you can work better without dealing with the wear-and-tear of standing up all day.
Find It: Amazon
5. POL MAKE BOXES; $10

Why You'll Want It: Muji storage boxes are stackable—saving space on your desk—and also translucent, meaning you can keep track of what's inside at a glance.
Find It: Amazon
6. LONG LIST MAGNETIC NOTEPAD; $5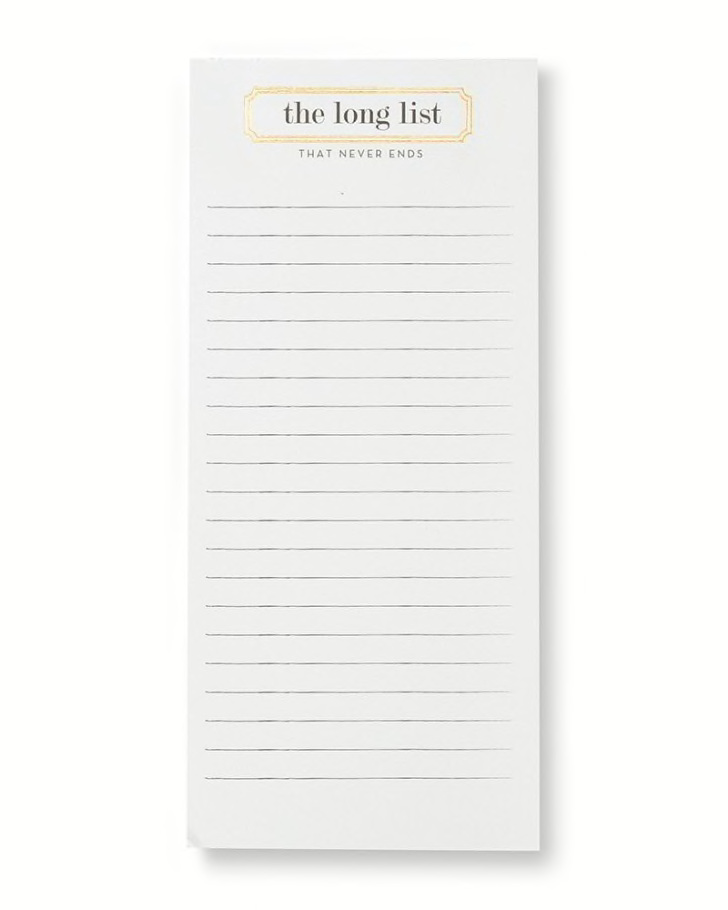 Why You'll Want It: Keep track of your daily tasks in style with this 100-page "long list" notepad that features a magnetic back.
Find It: Amazon
7. KODAK POCKET PORTABLE PROJECTOR; $200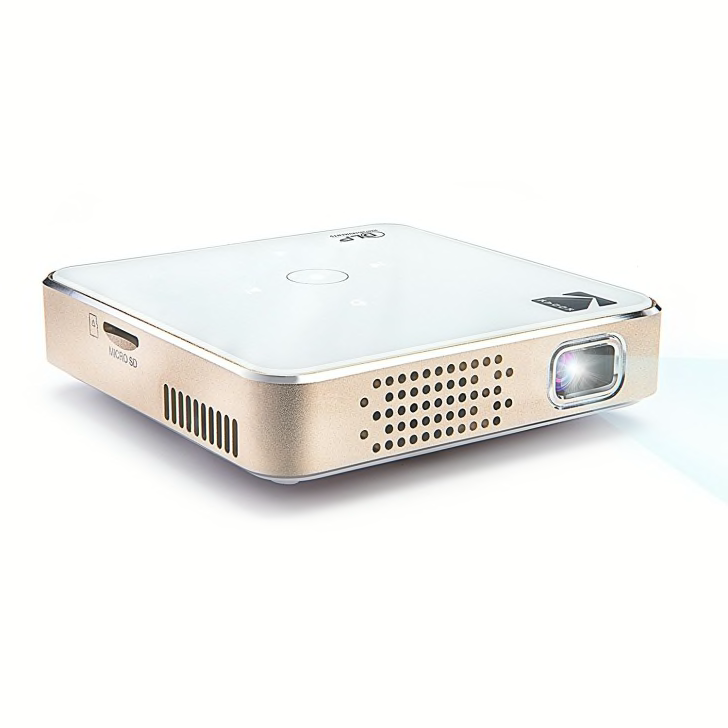 Why You'll Want It: Want to up your meeting game? This portable pocket projector (it's small enough to fit in your back pocket) from Kodak turns any smartphone or laptop display into an 80-inch high-definition digital projection. Just connect your device to the projector via HDMI and you'll be the king or queen of the boardroom.
Find It: Amazon
8. FILE CABINET; $71
Why You'll Want It: Every home office needs a file cabinet to keep important papers under lock and key. This simple, but secure cabinet from Lorell is compact with two drawers that are made of sturdy steel. It's also small enough to keep under a desk—and out of the way.
Find It: Amazon
9. UNI PROMARK VIEW HIGHLIGHTER; $8
Why You'll Want It: Mark up documents without bleeding through the paper. Available in five bright colors (pink, orange, yellow, blue, and green), these highlighters also feature a small transparent window near the tip so you can make sure you're emphasizing the right points.
Find It: Amazon
10. DESK COLLECTION; $26
Why You'll Want It: Each of these desk sets includes six ballpoint pens, a pen cup, a stapler with staples, a tape dispenser with a roll of transparent tape, and more. The bright orange shade ensures you'll never lose it beneath desk clutter.
Find It: Amazon
11. BUNNY DESK ORGANIZER; $33
Why You'll Want It: Never "fur-get" where you placed your office supplies with this desk organizer shaped like a small bunny. Its ears double as scissors, and its carrot sprout serves as a paperclip holder.
Find It: Amazon
12. DESK LAMP; $49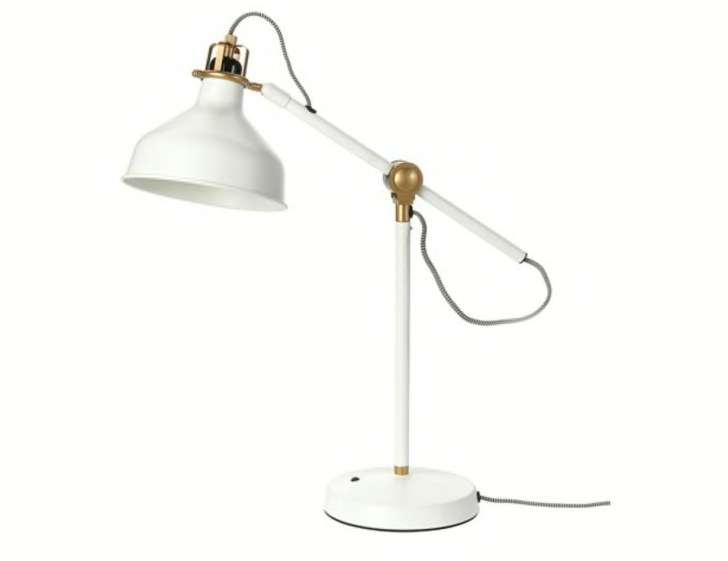 Why You'll Want It: Shed some light on your workspace with this sleek desk lamp from IKEA, which features an adjustable arm and head.
Find It: Amazon
13. CABLEBOX; $30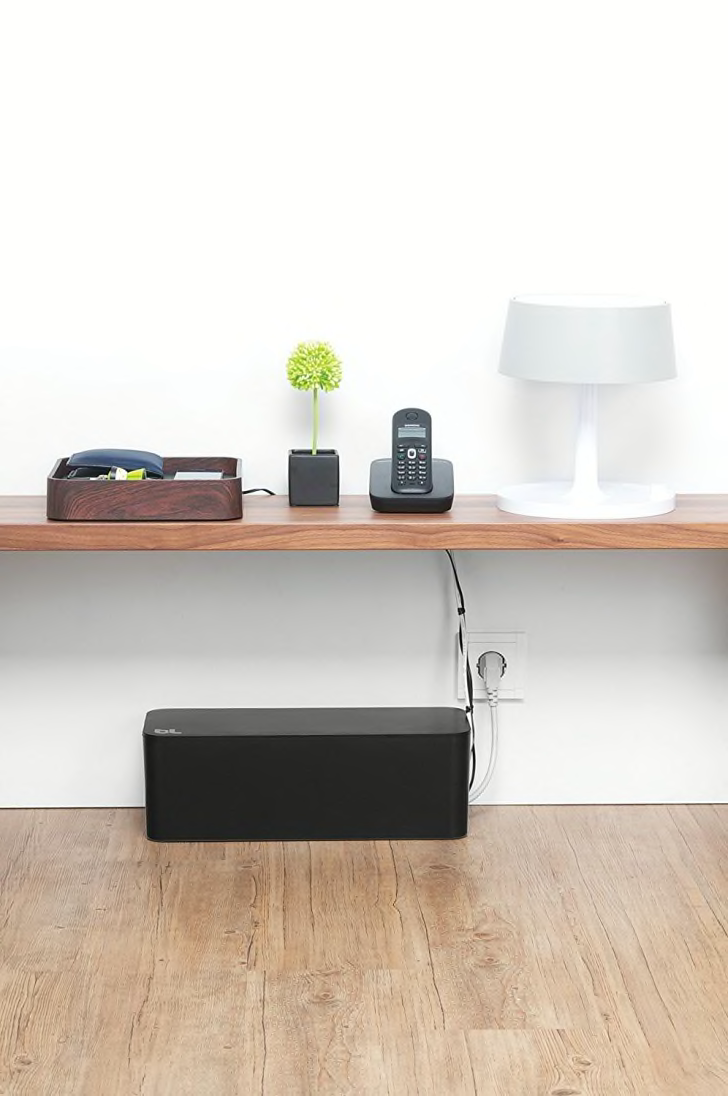 Why You'll Want It: Never have time to tackle that jumbled mess of cables from computers, modems, and device chargers? Stash the mess in a CableBox, which keeps a tight lid on all your power strips and other cords without requiring you to constantly detangle them.
Find It: Amazon
14. LAPTOP STAND; $40
Why You'll Want It: Instead of hunching over your desk, keep your laptop at eye level with the help of this all-aluminum stand. It fits most Apple and PC laptop models and even features a nook underneath to stow your keyboard and mouse when not in use.
Find It: Amazon
15. MONITOR STAND; $99
Why You'll Want It: If you want to eliminate neck and back strain, as well as clutter from your busy desk, then this adjustable monitor stand is for you. This easy-to-install stand can raise your computer monitor up to 10 inches above your desk surface and also allows you to rotate your screen to either landscape or portrait mode. The solid aluminum design is strong enough to support monitors up to 25 pounds and 32 inches wide.
Find It: Amazon
16. SAFE; $47
Why You'll Want It: Keep all your important papers, photos, USB flash drives, digital media, and external hard drives secure. This safe can hold up to 0.39 cubic feet of valuable materials under lock and key and is both fire-resistant (for up to 30 minutes) and waterproof.
Find It: Amazon
17. PAPER SHREDDER; $35
Why You'll Want It: Guard against identity theft with this paper shredder, which is quick enough to shred eight pages in seconds and strong enough to destroy credit cards with ease. Now, you can dispose of important documents without worry.
Find It: Amazon
18. LABEL MAKER; $25
Why You'll Want It: Personalize your home office with this easy-to-use label maker from Brother. Battery-powered or chargeable via a wall outlet, this device can hold up to 30 labels at a time. It also features keys with 14 fonts, 10 styles, 97 frames, and more than 600 symbols to make labels for every occasion.
Find It: Amazon
19. BULLET PEN; $15
Why You'll Want It: This "bullet" space pen is made of raw unfinished brass that's adaptable for writing in almost any environment, including underwater, upside down, in extreme cold or heat, and even in outer space. So if you ever find yourself in zero gravity, this ballpoint pen will also never let you down!
Find It: Amazon
20. MESH WASTEBASKET; $12
Why You'll Want It: This waste-paper basket is made of solid steel wire mesh and can hold up to 4.5 gallons of waste before it needs to be emptied.
Find It: Amazon