Attention Business Travelers: These Are the Countries With the Fastest Internet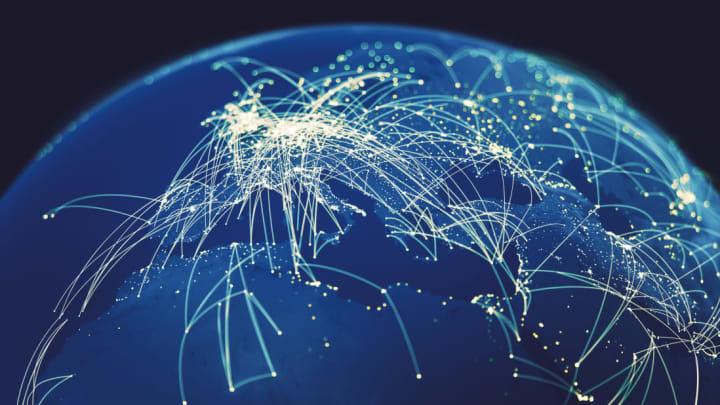 iStock / iStock
Whether you travel for business or pleasure, high-speed internet seems like a necessity when you're trying to connect with colleagues or loved ones back home. Of course, the quality of that connection largely depends on what part of the world you're in—and if you want the best internet on earth, you'll have to head to Asia.
Singapore might be smaller than New York City, but it has the fastest internet of any country, Travel + Leisure reports. The city-state received the highest rating from the World Broadband Speed League, an annual ranking conducted by UK analyst Cable. For the report, Cable tracked broadband speeds in 200 countries over several 12-month periods to get an average.
Three Scandinavian countries—Sweden, Denmark, and Norway—followed closely behind Singapore. And while the U.S. has the fastest broadband in North America, it comes in 20th place for internet speed globally, falling behind Asian territories like Japan, Taiwan, and Hong Kong, as well as European countries like Estonia, Latvia, Lithuania, and Spain. On the bright side, though, the U.S. is up one place from last year's ranking.
In the case of Singapore, the country's small size works to its advantage. As a financial hub in Asia, it depends heavily on its digital infrastructure, and as a result, "there is economic necessity, coupled with the relative ease of delivering high-speed connections across a small area," Cable notes in its report. Within Singapore, 82 percent of residents have internet access.
Sweden, Denmark, and Norway, on the other hand, have all focused on FTTP (Fiber to the Premises) connections, and this has boosted internet speeds.
Overall, global broadband speeds are rising, and they improved by 23 percent from 2017 to 2018. However, much of this progress is seen in countries that are already developed, while underdeveloped countries still lag far behind.
"Europe, the United States, and thriving economic centers in the Asia-Pacific region (Singapore, Japan, Taiwan, and Hong Kong) are leading the world when it comes to the provision of fast, reliable broadband, which suggests a relationship between available bandwidth and economic health," Dan Howdle, Cable's consumer telecoms analyst, said in a statement. "Those countries leading the world should be congratulated, but we should also be conscious of those that are being left further and further behind."
[h/t Travel + Leisure]