13 Unusual Road Signs from Around the World
Driving in other countries can be challenging. Whether the steering wheel is on the opposite side of the car, you're driving on the "wrong" side of the street, or the road signs and their meanings are perplexing, it's easy to get confused. Here are few unusual road signs—and explanations of what they mean—from around the world.
1. Steep Cliff Road Sign // Argentina
No, cars don't have a tendency to levitate in Argentina. This road sign is meant to remind drivers to be cautious about their speeds on an upcoming hill.
2. Llama Crossing Road Sign // Bolivia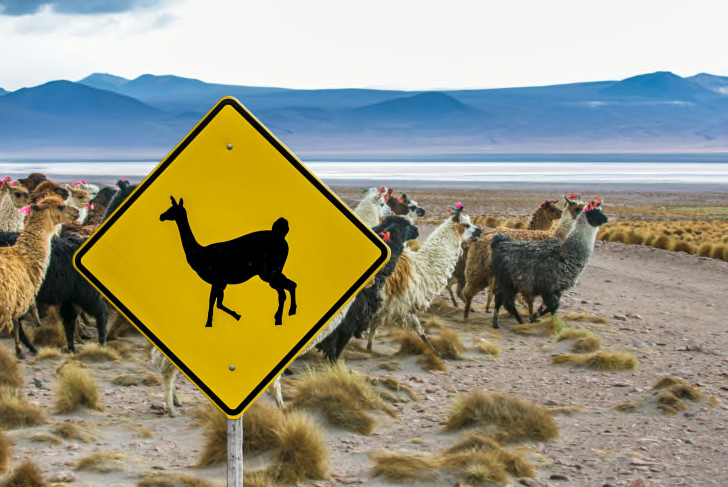 When you're driving in Bolivia and other countries in South America, you should be on the lookout for llamas crossing the road. We hear they spit.
3. Blind Hill Road Sign // Iceland
Listen up, Iceland! That exclamation point is meant to draw your attention to the upcoming blindhæð, or "blind hill," where you can't see if anyone is coming toward you from the other side.
4. Hedgehog Road Sign // United Kingdom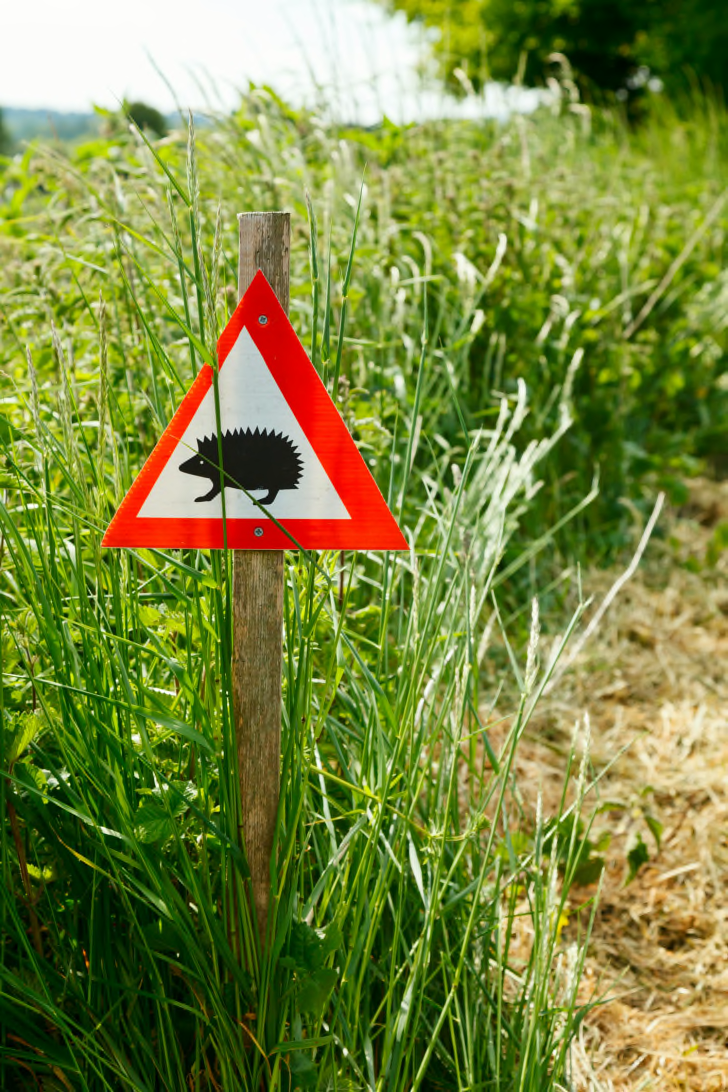 Make sure you have the strongest tires possible if you're driving through the UK and miss this road sign—it warns motorists that spiky but adorable hedgehogs are in the vicinity. Or better yet, drive extra carefully and avoid running over these little guys altogether.
5. Sled Crossing Road Sign // Greenland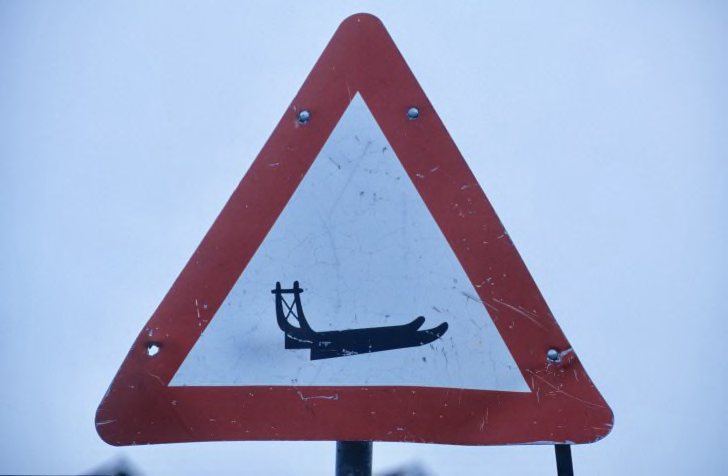 In a country with very few roads and a lot of ice, dogsleds are one of the best ways to get around. This sign in Greenland alerts drivers that there could be sleds ahead.
6. Oryx Crossing Road Sign // Southern Africa
We know that an oryx, a type of African antelope, will attack a drone. We don't know if it will attack your car. Just to be safe, heed these road signs found in several southern African countries.
7. Prohibited Conveyance Road Sign // Israel
This looks like it could be a landing spot in your favorite board game, but it's actually an Israeli road sign letting drivers know what modes of transportation aren't allowed in this area.
8. Dead End Sign // Germany
This German sign does not indicate the top of a pogo stick, or that there is a bike tire pump nearby. The red line at the top of the white line on this road sign actually represents a dead end street.
9. No Overtaking Road Sign // Russia
Despite what you might think, red cars don't have special priority on this road. This Russian sign tells drivers that the roadway is a two-way road, and the different colors mean no overtaking or passing.
10. Kangaroo Crossing Road Sign // Australia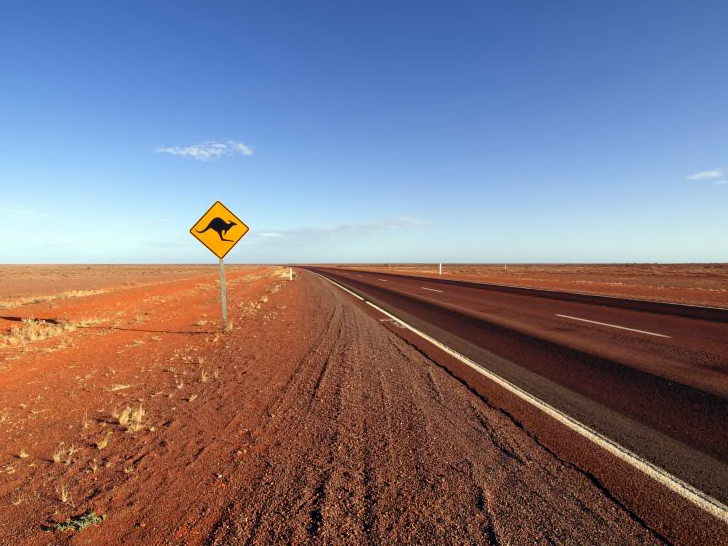 Australia is full of cute wildlife that wants to kill you, so watch out when you're driving on the country's highways. There could be a homicidal kangaroo eyeing your Honda.
11. Battlefield Sign // United Kingdom
As much as you might want this one to mean "swords, next left," it really means there's a famous battlefield site up ahead. Like in the United States, brown road signs in the U.K. indicate tourist attractions and historical sites.
12. Coastal Path Sign // Ireland
Yes, it resembles Homer Simpson's hair, but this Irish road sign indicates the Wild Atlantic Way, a 1550-mile walking path along the island's scenic west coast.
13. Camel Crossing Road Sign // Israel
In the U.S., you might find signs for speed bumps. In Israel, you find signs for bumps in the animals crossing the road.