Behr Will Pay Someone $10,000 to Travel the U.S. and Canada in Search of New Paint Colors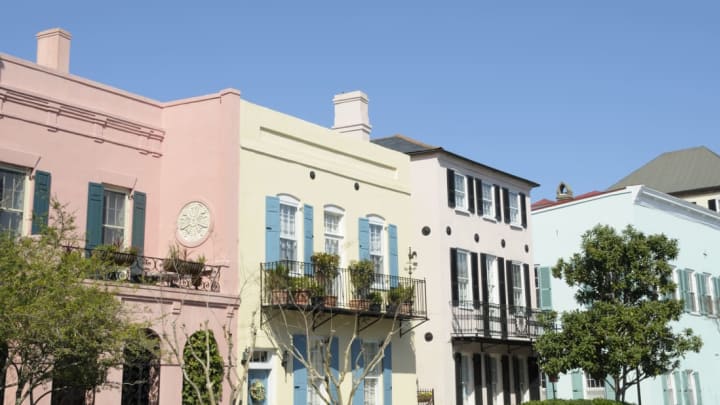 Rainbow Row in Charleston, South Carolina / iStock.com/RiverNorthPhotography
Want to add a bit of color and excitement to your life? Behr has just the opportunity for you. The company wants to pay a "Color Explorer" $10,000 to visit vibrant destinations across the U.S. and Canada in search of new hues that will ultimately be turned into actual Behr paints.
"The Behr Color Explorer will kayak the glacial blues of Lake Louise in Banff [Alberta, Canada], people-watch at a vibrant music festival, take in the bold exteriors of Charleston's Rainbow Row, and experience many more moments of positively pigmented wanderlust in between," Behr writes in its job description.
Throughout their trip, the Color Explorer will take field notes and plenty of photos, and document their experiences on Behr's blog and social media. After seeing all there is to see, this person will head to the company's headquarters in Orange County, California, to work with Behr's marketing team on naming the new colors they uncovered.
Behr's paint names tend to range from the alliterative (see: "Bali Bliss" and "Barely Brown") to the poetic ("Moth's Wing") to the straightforward but still somehow evocative ("Wheat Bread" and "Swiss Coffee"). The company's color of the year for 2019 is called Blueprint.
The ideal Color Explorer will be adventurous, interested in color, and knowledgeable about the latest trends, according to Behr.
In addition to providing a $10,000 stipend, the company will also cover all travel expenses, accommodation, and experiences. Would-be explorers can apply for the gig on Behr's website by writing a short description of the color that inspires them most before the May 15 deadline. Applicants must be at least 21 years old and residents of the U.S. or Canada, and they must also have a valid passport.