15 of the World's Most Popular Beaches as Seen From Above
Planning your next great beach vacation? See what the world's most popular spots for sun and sand look like from the sky.
1. South Beach // Miami Beach, Florida

Miami Beach, Florida's South Beach is a major entertainment area, attracting tourists from all over the world to enjoy the city's unique nightlife, shopping, and restaurants.
2. Bondi Beach // Sydney, Australia
With its breathtaking views and vibrant beach culture, it's no wonder that Bondi Beach is one of Australia's most iconic destinations.
3. Tulum, Mexico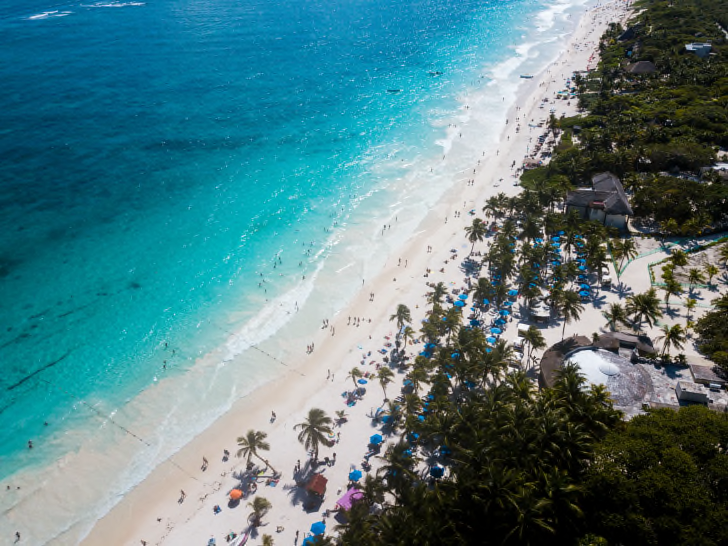 Tulum, Mexico's crystalline beaches are just one part of what makes this seaside town the third most visited site in Mexico.
4. Surin Beach // Phuket, Thailand
Acting more like a coastal village than a beach resort, Thailand's Surin Seach is also known as "Millionaire's Row" because it's lined with luxury resorts that are filled with A-list celebrities.
5. Waikiki Beach // Honolulu, Hawaii
Located in the Hawaiian capital of Honolulu, Waikiki Beach—which is 2 miles long—accounts for about 42 percent of the state's annual tourist industry revenue.
6. Deauville Beach // Normandy, France
Deauville Beach in Normandy, France is often referred to as the "queen of the Norman beaches." In addition to being surrounded by a ton of history, it's one of the most prestigious seaside resorts in all of France.
7. Navagio Beach // Zakynthos, Greece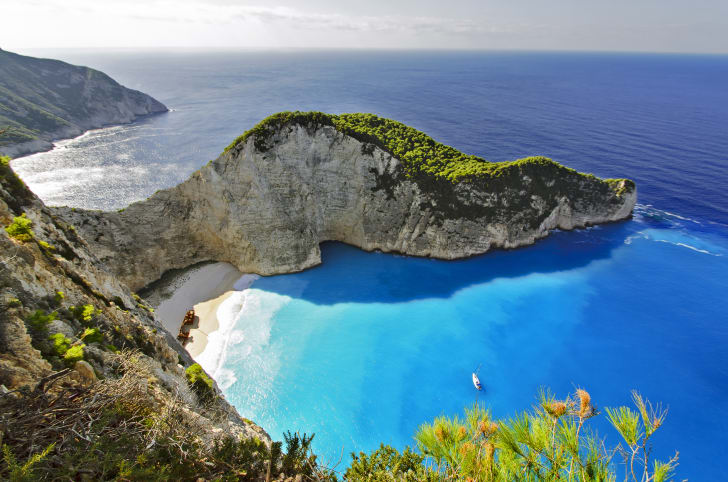 Located in the Ioanian Islands of Greece, Navagio Beach, a.k.a. Shipwreck Beach, is a secluded cove and is often cited as the most beautiful beach in Greece (which is pretty high praise when you consider the competition).
8. Trunk Bay // St. John, U.S. Virgin Islands
St. John's most famous beach, Trunk Bay, has a snorkeling trail for its visitors that includes information about coral formations and sea life.
9. Maya Bay // Phi Phi Islands, Thailand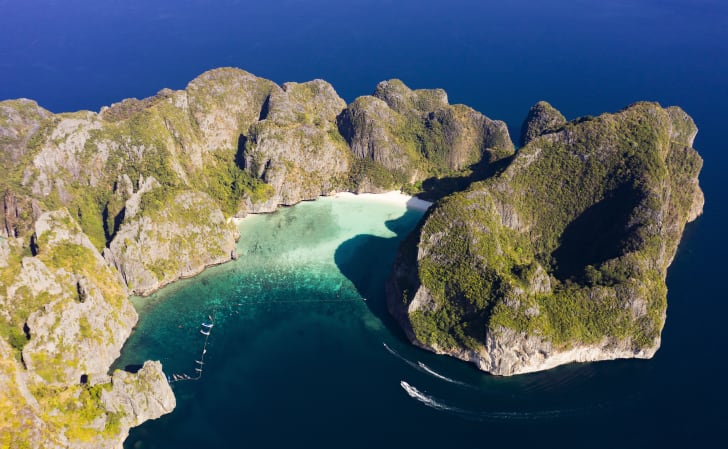 Danny Boyle's 2000 film The Beach, starring Leonardo DiCaprio, may have been a box office dud—but it made a star out of its filming location in Thailand. So much so that the beach became a sort of victim of its own success; because of the amount of tourists it attracted (it was regularly called "the most famous beach in Thailand"), it closed to tourists in 2018. Earlier this year, officials announced a tentative reopening in the summer of 2021.
10. Anse Source d'Argent // Seychelles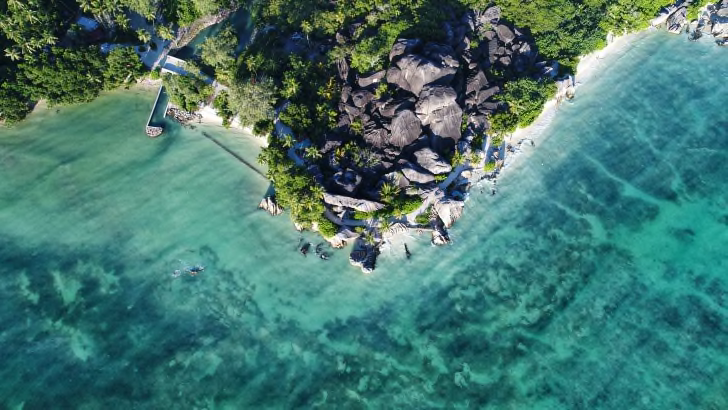 Located in the Seychelles, an archipelago off the cost of East Africa, Anse Source d'Argent—with its pink sands and rows of beaches—is a great place to both relax and explore.
11. Isola Bella // Taormina, Sicily
Isola Bella, one of Sicily's most beautiful beaches, is located in Taormina, a small hilltop town that is also home to Teatro Antico di Taormina, an ancient theater that's still in use today.
12. Newport Beach, California
Whether it's hiking or water activities, Newport Beach has plenty to do for both sunbathers and adventure-seekers.
13. Railay Beach // Thailand
Getting to Thailand's Railay Beach is part of the adventure: It's a small peninsula that is only accessible by boat.
14. Surfer's Paradise // Queensland, Australia
This seaside resort in Eastern Australia offers great views and majestic waves, making it truly live up to its name.
15. Kamari Beach // Santorini, Greece
Kamari Beach resides on one of Greece's most popular islands, Santorini, and is notable for its unique black sand.