Loftus Hall, Ireland's Most Notorious Haunted House, Has Hit the Market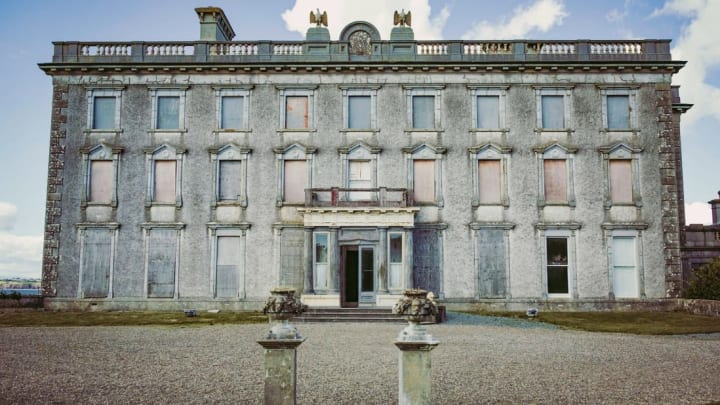 Loftus House / Loftus House
Loftus Hall in Ireland comes with 22 bedrooms, a private beach, and centuries' worth of ghost stories. Now, the mansion dubbed the most haunted house in Ireland can be yours for just under $3 million.
As Irish Central reports, Loftus Hall's haunted history dates back to the 18th century. The original Wexford building was home to a man named Charles Tottenham, who, according to legend, opened his house to a stranger one night during a storm. The Tottenham family sat down to play a game with their guest, and when one of the players bent down to pick up a card off the floor, she noticed the stranger had a cloven foot. The story ends with the demonic visitor disappearing through the ceiling in a cloud of smoke.
The original structure was demolished in 1870 to make way for the current mansion, but its spooky reputation lives on. The current owners, Shane and Aidan Quigley, even started offering ghost tours after purchasing the home in 2011 and renovating it.
Loftus House
After owning Loftus Hall for nearly a decade, the Quigleys have listed it for an asking price of $2.87 million. Ghost-spotting opportunities aren't the only perks included with the property. The 22-bedroom mansion covers 27,124 square feet, and it sits on 63 acres of land with its own stretch of shoreline and a walled garden.
Loftus House
If you're interested in becoming Loftus Hall's new owner, email info@loftushall.ie for more information. And if you're looking for a cheaper way to experience the building, it's now open to visitors, with reservations and indoor mask-wearing required.
[h/t Irish Central]