10 Killer Gifts for True Crime Fans
Humans have a strange and lasting fascination with the dark and macabre. We're hooked on stories about crime and murder, and if you know one of those obsessives who eagerly binges every true crime documentary and podcast that crosses their path, you're in luck—we've compiled a list of gifts that will appeal to any murder mystery lover.
1. Donner Dinner Party: A Rowdy Game of Frontier Cannibalism!; $15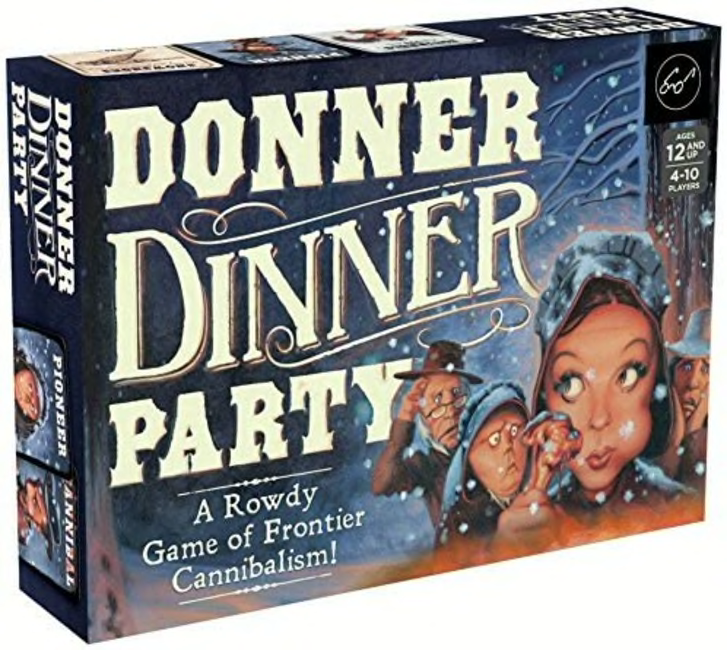 The infamous story of the Donner party gets a new twist in this social deduction party game that challenges players to survive and eliminate the cannibals hiding within their group of friends. It's "lots of fun accusing your friends of eating human flesh and poisoning your food," one reviewer says.
Buy it: Amazon
2. A Year of True Crime Page-a-Day Calendar; $16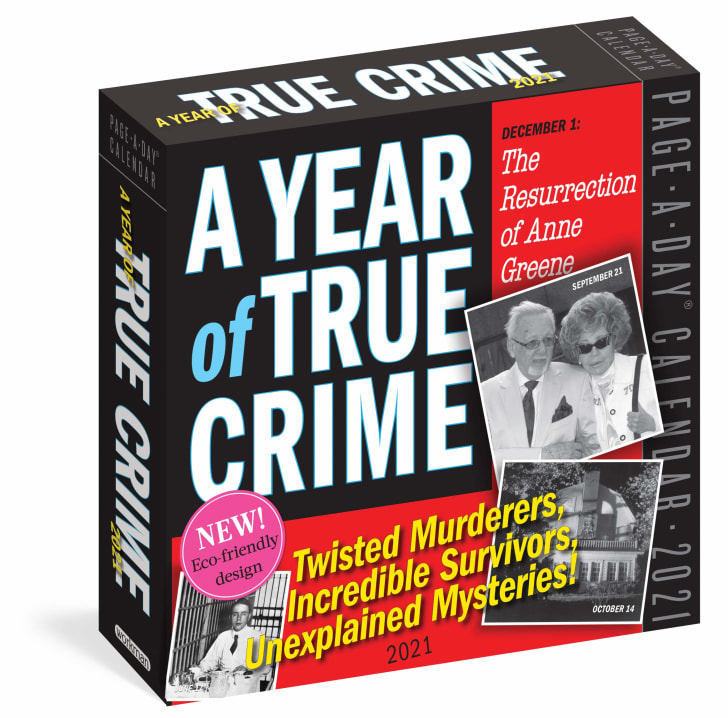 With this page-a-day calendar, every morning is an opportunity to build your loved one's true crime chops. Feed their morbid curiosity by reading about unsolved cases and horrifying killers while testing their knowledge with the occasional quizzes sprinkled throughout the 313-page calendar (weekends are combined onto one page).
Buy it: Amazon
3. Bloody America: The Serial Killers Coloring Book; $10
Some people use coloring books to relax, while others use them to dive into the grisly murders of American serial killers. Just make sure to also gift some red colored pencils before you wrap this up for your bestie.
Buy it: Amazon
4. The Serial Killer Cookbook: True Crime Trivia and Disturbingly Delicious Last Meals from Death Row's Most Infamous Killers and Murderers; $15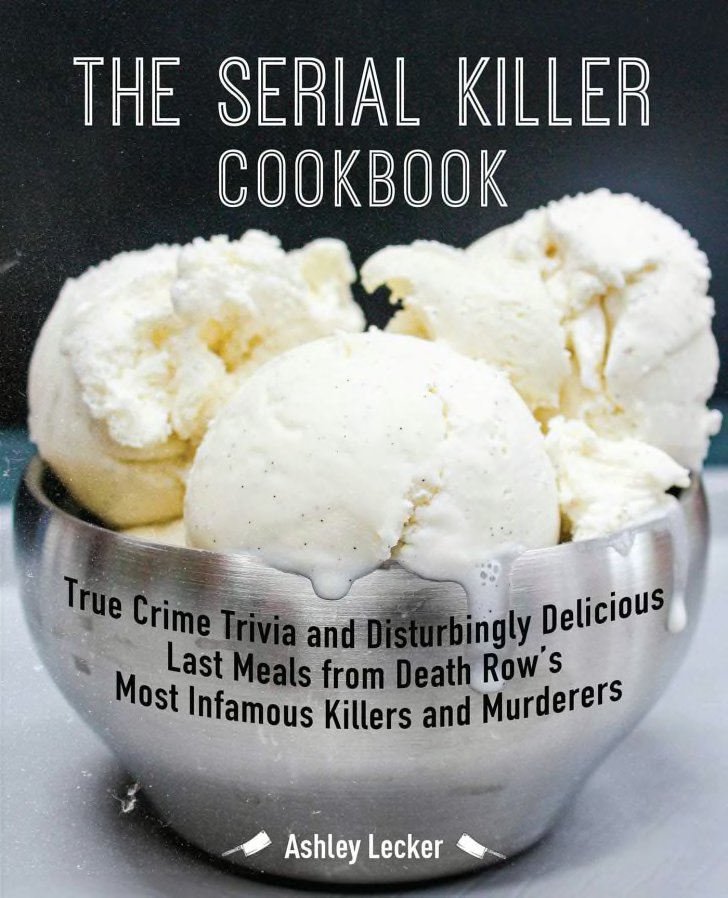 This macabre cookbook contains recipes for the last meals of some of the world's most famous serial killers, including Ted Bundy, Aileen Wuornos, and John Wayne Gacy. This cookbook covers everything from breakfast (seared steak with eggs and toast, courtesy of Ted Bundy) to dessert (chocolate cake, the last request of Bobby Wayne Woods). Each recipe includes a short description of the killer who requested the meal.
Buy it: Amazon
5. Ripped from the Headlines!: The Shocking True Stories Behind the Movies' Most Memorable Crimes; $15
In this book, true crime historian Harold Schechter sorts out the truth and fiction that inspired some of Hollywood's best-known murder movies—including Psycho (1960), Scream (1996), Arsenic and Old Lace (1944), and The Hills Have Eyes (1977). As Schechter makes clear, sometimes reality is even a little more sick and twisted than the movies show.
Buy it: Amazon
6. The Deadbolt Mystery Society Monthly Box; $22/month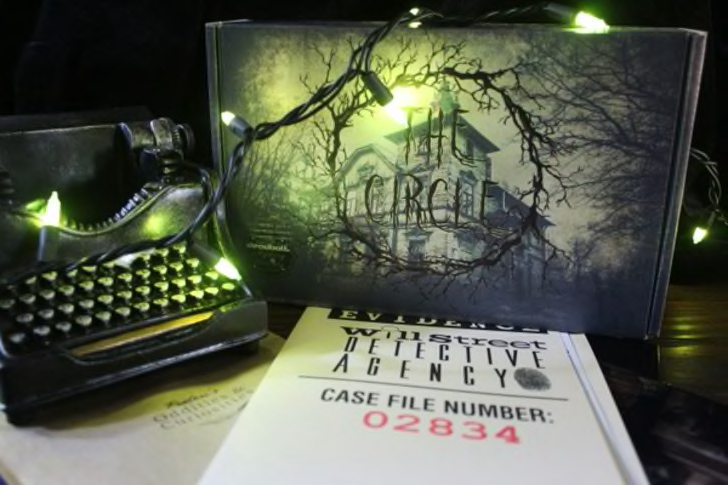 Give the murder mystery lover in your life the opportunity to solve a brand-new case every single month. Each box includes the documents and files for a standalone mystery story that can be solved alone or with up to three friends. To crack the case, you'll also need a laptop, tablet, or smartphone connected to the internet—each mystery includes interactive content that requires scanning QR codes or watching videos.
Buy it: Cratejoy
7. In Cold Blood; $10
Truman Capote's 1965 classic about the murder of a Kansas family is considered by many to be the first true-crime nonfiction novel ever published. Capote's book—still compulsively readable despite being written more than 50 years ago—follows the mysterious case from beginning to end, helping readers understand the perspectives of the victims, investigators, and suspects in equal time.
Buy it: Amazon
8. Stay Sexy & Don't Get Murdered: The Definitive How-To Guide; $13
Any avid true crime fan has at least heard of My Favorite Murder, the popular podcast that premiered in 2016. This book is a combination of practical wisdom, true crime tales, and personal stories from the podcast's comedic hosts. Reviewers say it's "poignant" and "worth every penny."
Buy it: Amazon
9. I Like to Party Mug; $12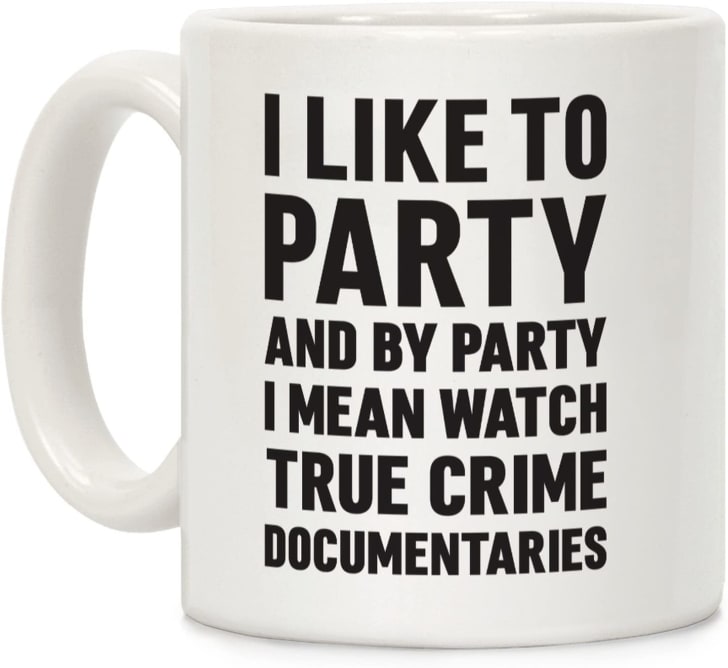 This cheeky coffee mug says it all. Plus, it's both dishwasher- and microwave-safe, making it a sturdy gift for the true crime lover in your life.
Buy it: Amazon
10. Latent Fingerprint Kit; $60
Try your hand (get it?!) at being an amateur detective with this kit that lets you collect fingerprints left on most surfaces. It may not be glamorous, but it could help you solve the mystery of who put that practically empty carton back in the refrigerator when it barely contained enough milk for a cup of coffee.
Buy it: Amazon
Sign Up Today: Get exclusive deals, product news, reviews, and more with the Mental Floss Smart Shopping newsletter!