Police Sketches of Literary Characters Based on Their Book Descriptions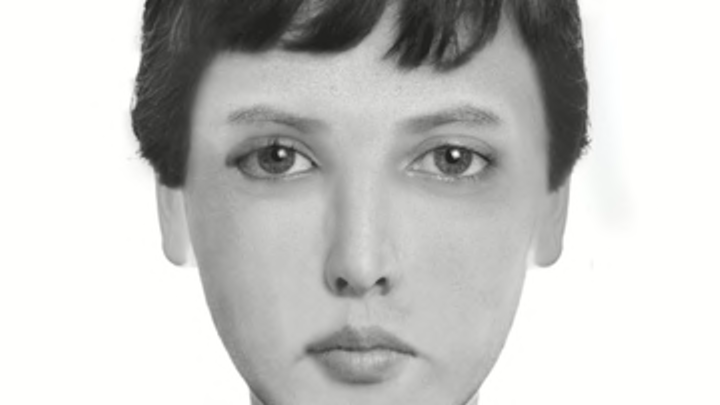 "Nurse Ratched, One Flew Over the Cuckoo's Nest, Ken Kesey" / Brian Joseph Davis / "Nurse Ratched, One Flew Over the Cuckoo's Nest, Ken Kesey" / Brian Joseph Davis
It's a complaint you hear time and time again from readers when beloved books are adapted into films: The actors don't match the mental image conjured up by the book's description. So illustrator Brian Joseph Davis decided to see exactly what kind of faces those descriptions would create by using a law enforcement composite sketch software called FACES ID.
The images are shared to the artist's Tumblr blog, The Composites, along with the passages used to make them. In an interview with The Atlantic in 2012, Davis said that the project was inspired by fictional "Identikit" index cards created by author James Ellroy (used in his 2009 book, My Dark Places). In creating the images, Davis used "educated guesswork" to fill in the features that were not explicitly referenced in the texts. "It's a combination of literary criticism—which I know well—and forensics—of which I'm an utter amateur," he said. After using his own book collection for inspiration, Davis turned to e-books, and eventually online fan submissions.
The project has since been turned into a book of illustrations. Check out a few of the sketches and book quotes below and head to Davis's website to stay updated on new additions.
1. AOMAME //
1Q84
BY HARUKI MURAKAMI
"5 feet 6 inches … Not one ounce of excess fat … The left ear much bigger than the right, and malformed, but her hair always covers her ears …Lips formed a tight straight line … Small narrow nose, somewhat protruding cheekbones, broad forehead, and long, straight eyebrows … [Face is a] Pleasing oval shape … Extreme paucity of expression."
2. DR. JEKYLL AND MR. HYDE // THE STRANGE CASE OF DR. JEKYLL AND MR. HYDE BY ROBERT LOUIS STEVENSON
"To this rule, Dr. Jekyll was no exception; and as he now sat on the opposite side of the fire—a large, well-made, smooth-faced man of fifty, with something of a slyish cast perhaps, but every mark of capacity and kindness …The large handsome face of Dr. Jekyll grew pale to the very lips, and there came a blackness about his eyes.
"Mr. Hyde was pale and dwarfish, he gave an impression of deformity without any nameable malformation, he had a displeasing smile … thickly shaded with a swart growth of hair … corded and hairy … God bless me, the man seems hardly human! Something troglodytic … Edward Hyde was so much smaller, slighter, and younger than Henry Jekyll. Even as good shone upon the countenance of the one, evil was written broadly and plainly on the face of the other … The few who could describe him differed widely, as common observers will. Only on one point, were they agreed; and that was the haunting sense of unexpressed deformity with which the fugitive impressed his beholders."
3. SHERLOCK HOLMES // A STUDY IN SCARLET BY SIR ARTHUR CONAN DOYLE
"His very person and appearance were such as to strike the attention of the most casual observer. In height he was rather over six feet, and so excessively lean that he seemed to be considerably taller. His eyes were sharp and piercing, save during those intervals of torpor to which I have alluded; and his thin, hawk-like nose gave his whole expression an air of alertness and decision. His chin, too, had the prominence and squareness which mark the man of determination."
4. THE MONSTER // FRANKENSTEIN BY MARY WOLLSTONECRAFT SHELLEY
"As the minuteness of the parts formed a great hindrance to my speed, I resolved, contrary to my first intention, to make the being of a gigantic stature, that is to say, about eight feet in height, and proportionably large. After having formed this determination and having spent some months in successfully collecting and arranging my materials, I began … How can I describe my emotions at this catastrophe, or how delineate the wretch whom with such infinite pains and care I had endeavoured to form? His limbs were in proportion, and I had selected his features as beautiful. Beautiful! Great God! His yellow skin scarcely covered the work of muscles and arteries beneath; his hair was of a lustrous black, and flowing … but these luxuriances only formed a more horrid contrast with his watery eyes, that seemed almost of the same colour as the dun-white sockets in which they were set, his shrivelled complexion and straight black lips."
5. JACK TORRANCE // THE SHINING BY STEPHEN KING
"Ullman folded his neat little hands on the desk blotter and looked directly at Jack, a small, balding man in a banker's suit and a quiet gray tie … Danny's face, so much like his own had been, his eyes had been light blue while Danny's were cloudy gray, but the lips still made a bow and the complexion was fair … His eyes were far away and cloudy. His hair hanging in his eyes, like some heavy animal. A large dog … or a lion."
[h/t: FastCoCreate]