13 Sonorous Terms for Snoring from Across the U.S.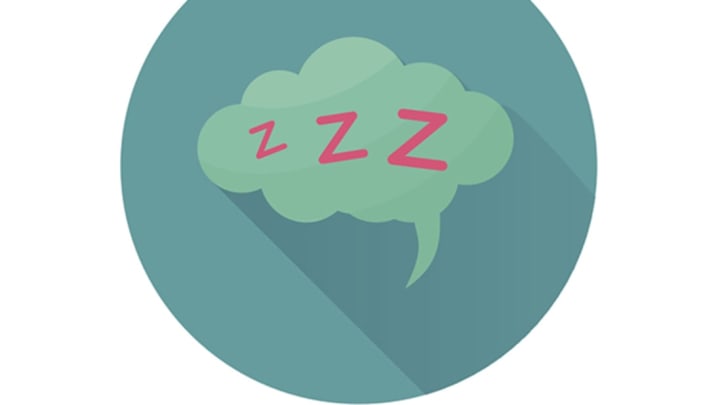 iStock / iStock
According to the National Sleep Foundation, about 90 million Americans experience some kind of snoring activity, from simple snoring to sleep apnea. That's a lot of people blowing Zs (as they might say in Pennsylvania), which requires a lot of ways to say "snore." Here are 13 from across the U.S., brought to you thanks to our friends at the Dictionary of American Regional English (DARE), in honor of Stop Snoring Day.
1. SAW LOGS
To saw or cut logs is a snoring expression that's widespread except in the Northeast. You could also say you're sawing big logs or sawing logs and stacking them.
2. SAW WOOD
Variations include chop wood, cut timber, cut wood, and buzz wood. The use of these terms is widespread but less frequent in the South Atlantic, Inland South, and Lower Mississippi Valley.
3. SAW (OR CUT) GOURDS
Like sawing logs or wood, except with gourds. Chiefly used in the South and South Midland.
4. HIT A KNOT
Knots in wood are dense. Hence, all the sawing noise comparable to snoring. Hit a knot is lumberjack lingo that might be heard in New England and the Great Lakes region, as well as California and Colorado.
5. TAKE TWO ROWS AT A TIME
This South Midland idiom meaning to sleep very soundly or to snore might refer to working two rows at a time in a field with some type of farming machinery, resulting in double the commotion.
6. MOW HAY
We'd say some somnolent sounds are definitely as loud as a hay mower. This term might be used in California.
7. CALL HOGS
This term chiefly used in the South and South Midland is attested in both Scotland and England, according to DARE, where call comes from the Scots word meaning "to drive" and hog actually refers to a yearling sheep. (The English hog refers to, well, a hog.) Variations include call pigs, cows, or dogs, and drive pigs.
8. AND 9. PULL CORN AND CRACK CORN
You might hear pull corn—meaning to pick or gather in corn—in Florida and Virginia, while crack corn might be used in Indiana. To crack corn means to crush it into small pieces.
10. RAKE UP THE COALS
Snoozing up a storm in Massachusetts? You're raking up the coals.
11. KNOCK OR RATTLE THE SHINGLES
Refers to any clamorous activity, especially snoring, and includes variations such as rip or tear. "You sure ripped off a heap of shingles last night!" you might tell a vociferous slumberer, as per a quote in DARE. Or of a boisterous party: "They certainly tore off the shingles last night."
12. GRIND GRAVEL
This saying for rowdy repose might be used in Wisconsin.
13. COOK TURNIPS
Named for the turbulent activity of boiling root vegetables, cook turnips is a chiefly Pennsylvanian term. Variations include cook coffee and cook (or boil) cabbage.