A Visual Guide to All 37 Villains in the Batman TV Series
Here they all are with a little extra Bam! Pow! Zap! for good measure. 
---
1. THE RIDDLER (FRANK GORSHIN)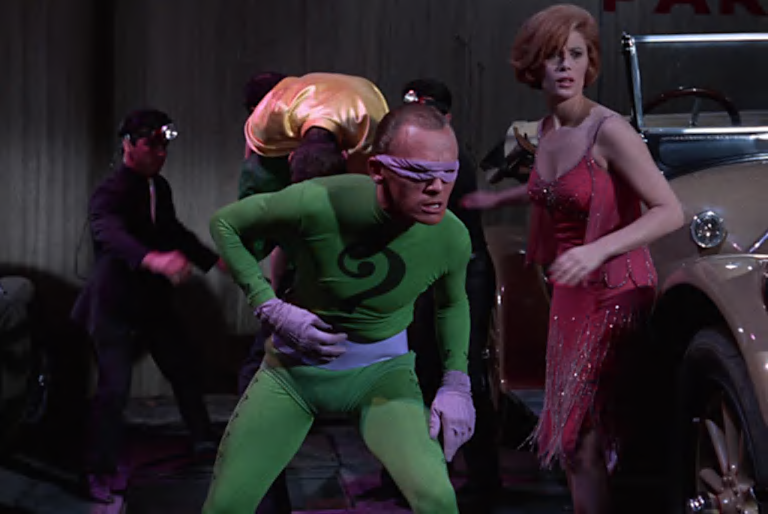 SEASON 1 (EPISODES 1, 2, 11, 12, 23, 24, 31, 32), SEASON 3 (EPISODE 2) 
The quintessential (and first) Batman villain to star in the 1966 series, Frank Gorshin would end up playing The Riddler in all of the character's appearances in the series except for a two-episode span during season two when John Astin stepped into the green tights.