America's 10 Spookiest Cities to Haunt this Halloween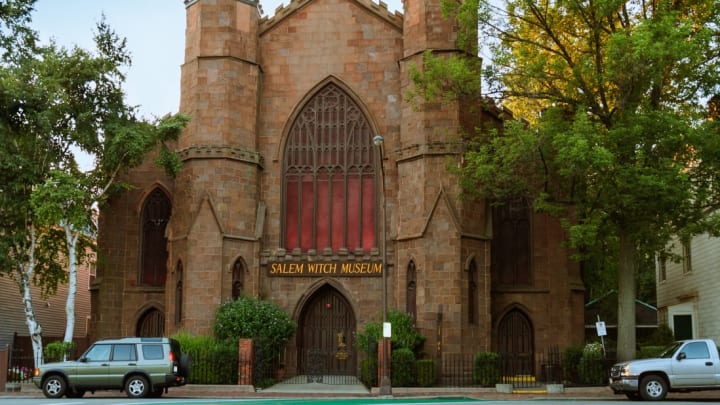 iStock.com/Pierdelune / iStock.com/Pierdelune
Halloween is the perfect time for a last-minute road trip—especially if you live within driving distance of one of America's spookiest cities. After analyzing 105 U.S. locations, the transportation company Flixbus compiled a list of the top 10 spookiest destinations in the country.
To determine which cities offer the most to Halloween lovers, Flixbus ranked them in three categories: haunted places, spooky tours, and Halloween parades. Gettysburg, Pennsylvania, the site of the pivotal battle in the Civil War, claimed the top slot with the most haunted locations and Halloween parades per capita. Coming in second was Saint Augustine, Florida—a historic city with a plethora of haunted spots and ghost tours.
Salem, Massachusetts, the site of the infamous 17th-century witch trials, and Savannah, Georgia, which has its own bloody history of war, fires, and disease, also made it into the top 10. You can check out the full list below.
1. Gettysburg, Pennsylvania
2. Saint Augustine, Florida
3. Salem, Massachusetts
4. Savannah, Georgia
5. Des Moines, Iowa
6. Cincinnati, Ohio
7. Norfolk, Virginia
8. Chesapeake, Virginia
9. Jersey City, New Jersey
10. Richmond, Virginia
Major cities aren't the only places to seek out spooky thrills this time of year. If you're planning a Halloween road trip, make sure to check out these cemeteries and haunted locations (which can be terrifying to visit at any time of year).