Austin Man's Endeavor to 'Keep Austin Weird' With Bright Pink House Is Annoying His Neighbors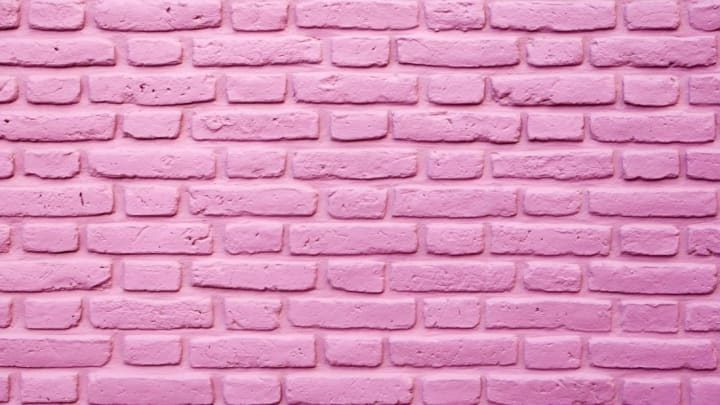 iStock.com/naphtalina / iStock.com/naphtalina
Barbie's Dream House has been brought to life in an Austin, Texas suburb. As Austin's local CBS News station reports, a local man decided to paint his entire house pink—from the exterior walls to the roof to the gutters. Why would anyone do such a thing? Because it's his favorite color, obviously.
Homeowner Emilio Rodriguez was already covered in pink tattoos, so the home remodeling project (seen in the video below) seemed like a logical next step. He started with the back of the house, then moved to the front, covering everything he saw in a shade reminiscent of Pepto-Bismol or plastic lawn flamingos.
Not everyone in his Pflugerville subdivision is on board with his color scheme, though. Some of his neighbors reportedly hate looking at his home, but because they aren't part of a homeowner association, there's not much they can do about it. Their only recourse would be to sue Rodriguez for hurting their property values.
Rodriguez doesn't appear to be worried, though. He plans to continue painting his fence and driveway pink. "I love this house. I don't know why people don't like it," he said.
He certainly isn't the first person whose home—and, shall we say, unique aesthetic choices—have ticked off the neighbors. A judge ruled in 2017 that the owner of a candy-striped house in London could keep her red and white paint job, despite The Royal Borough of Kensington and Chelsea demanding she repaint it. So-called spite houses also make headlines from time to time, including a 7-foot-wide house that was built solely to keep loiterers out of the adjacent alley.
[h/t CBS Austin]