15 Gorgeous Little Free Libraries
The Little Free Library movement began in Wisconsin in 2009, and gained momentum quickly. Little free libraries sprung up all over the world—outside cafes, in parks, beside full-sized libraries and bookstores, and even in people's front yards. They have books inside for anyone to borrow, with signs inviting users to donate books. By January 2015, the number of mini libraries registered with the Little Free Library organization had grown to 22,000. 
We've gathered some of the best photos of Little Free Libraries we could find, everything from the classic house-like structures for sale on the organization's website to a series of little libraries in New York City sponsored by the PEN World Voices Festival and The Architectural League of New York.
1. I'll be your mirror
This little library at Fourth Arts Block is clad in mirrors that reflect the street art on a nearby brick wall. 
2. Repurposed newspaper box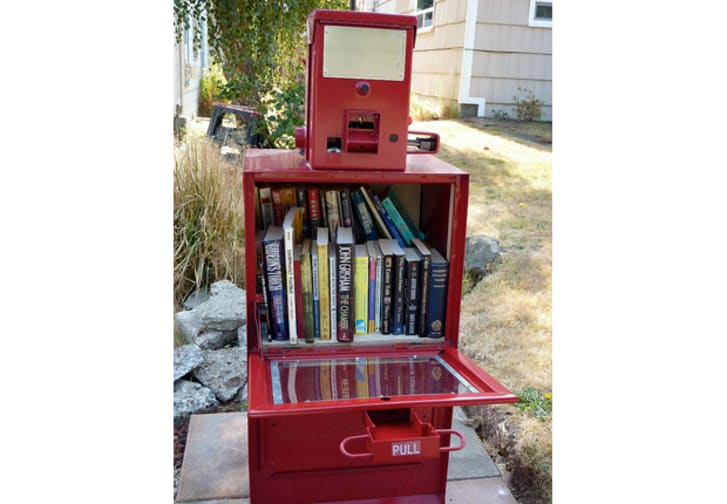 The slow decline of traditional news media does not, fortunately, mean the end of reading. 
3. Inspired by Andrew Carnegie
The Little Free Library project has drawn much of its inspiration from Andrew Carnegie, the great funder of American libraries. This library was placed outside New York City's University Settlement by Mark Rakatansky Studio with Aaron White. 
4. British phone booth style
American phone booths were never this pretty. 
5. Nook and cranny
This inventive library is set between two pillars outside Cooper Union in New York City. It was designed by the Irwin S. Chanin School of Architecture's Design III Studio with Maja Hjertsén Knutson and Christopher Taleff, designer leaders and Michael Young, David Allin and Lydia Kallipoliti, faculty team. 
6. The A-Frame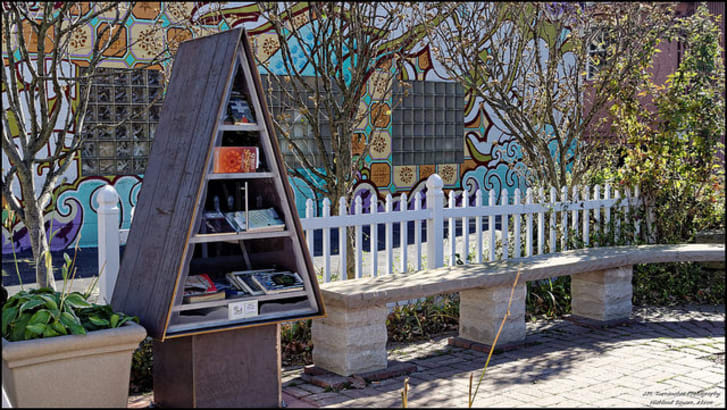 This little library in Ohio is adorably triangular. 
7. Particleboard that looks like paper
This Little Free Library doubles as a bench. It's located at the Two Bridges Neighborhood Council in New York City, and was designed with Chat Travieso. 
8. Reduce, Reuse, Recycle
The Little Free Library organization encourages people to build libraries out of reclaimed materials, like this repurposed window. 
9. Sunshine on a cloudy day
This cheerful Little Free library at St. Patrick's Old Cathedral School was designed by The They Co. with Stereotank. 
10. The Doctor is In
Many LFLs have been designed to look like the Tardis from Dr. Who. 
11. The Wall-E of Little Free Libraries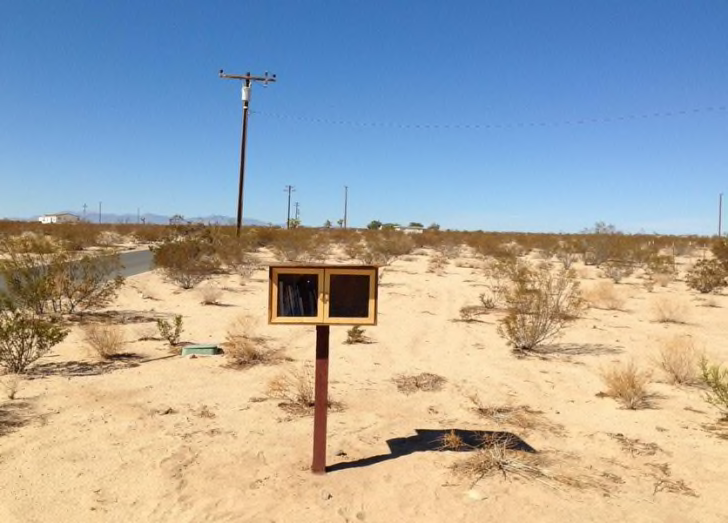 This LFL in Joshua Tree looks like a pair of robot eyes. 
12. The book in the bubble
Some Little Free Libraries are small enough that they only hold one book, like this one at New York University that's attracting the attention of a passing child. 
13. The bird house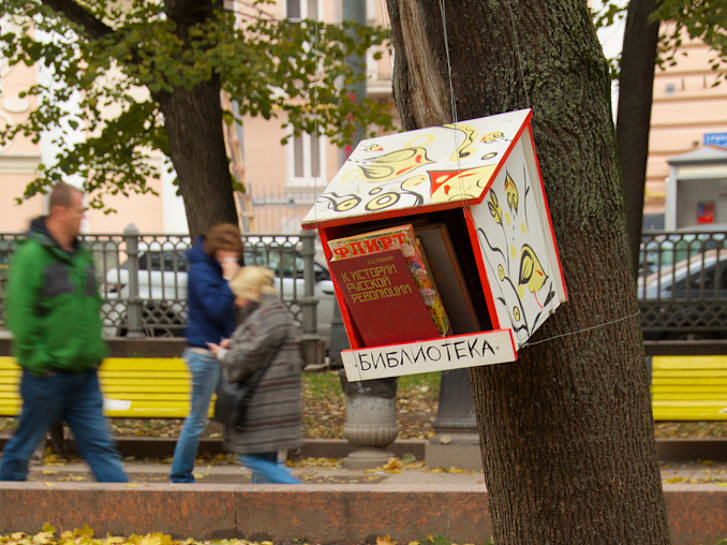 This library in Moscow looks like it could hold bird seed as well as books. 
14. The transparent library
This installation at La MaMa in New York City, designed with Davies Tang + Toews, has a clear compartment for each book. 
15. Park it here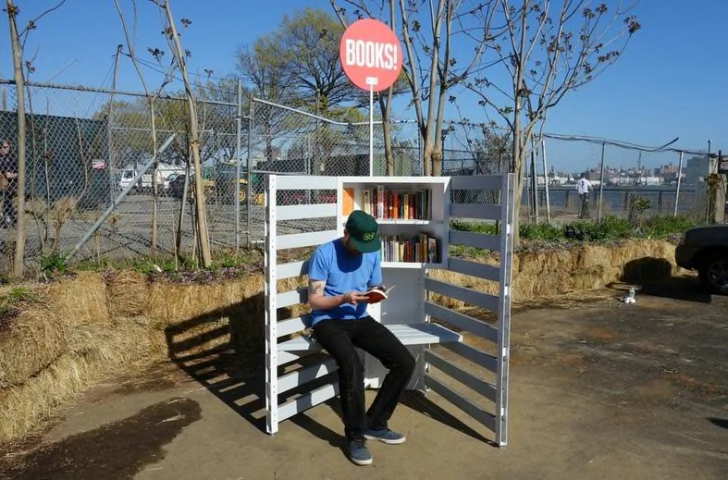 This library on Hester Street in New York transforms an ordinary cement lot into a refuge. 
Is there a Little Free Library in your neighborhood? Show us a picture in the comments! If you don't have one near you yet, check out the Little Free Library website for information on how to buy or build your own little library.