9 Essential Pieces of Camping Gear You Need for Your Next Trip
Camping doesn't have to be synonymous with roughing it. A trip to the great outdoors can be vastly improved by bringing along a few pieces of useful gear. There are products that make every part of the camping experience more enjoyable, from outdoor cooking to lounging in the woods. Whether you're planning a relaxing weekend outdoors or a long backpacking trip, these are the camping must-haves to add to your packing list.
1. Stanley Easy Carry Outdoor Cooler; $50
The food and drink menu of your next camping trip shouldn't be limited by your equipment. This double-walled cooler from Stanley keeps items cold for 27 hours, which is roughly 40 percent longer than a standard cooler. It's big enough to hold nine cans, or seven quarts of goods, if you're looking to eat as well as drink on your outdoor excursion.
Buy it: Stanley
2. Stanley Full Kitchen Base Camp Cook Set; $80
This full camping kitchen only weighs 5.7 pounds and fits in your backpack. Thanks to the innovative nesting system, the cooking gear set is super portable, but that doesn't mean you have to sacrifice quality for convenience. There are 21 pieces of durable kitchenware featured in the package, including a stainless-steel pot, a cutting board, and a frying pan.
Buy it: Stanley
3. Stanley Stay Hot Camp Crock; $65
Enjoying a hot, homemade meal on the trail is possible with this portable camping crock. It holds three quarts of whatever you want to pack, whether it's soup, chili, or mac and cheese. The double-walled vacuum insulation also keeps cold things cold, making it a perfect portable ice bucket.
Buy it: Stanley
4. Coleman Sundome Tent; $59-$171
Coleman's Sundome Tent is designed to keep you safe and comfortable. Large windows and a ground vent promote airflow, while the welded corners, inverted seams, and rainfly keep the interior dry in any weather. There's even an e-port you can use to power your electronic devices. With sizes ranging from two to six occupants, you can choose the tent that's best for your camping party.
Buy it: Amazon
5. Wise Owl Hammock; $27-$58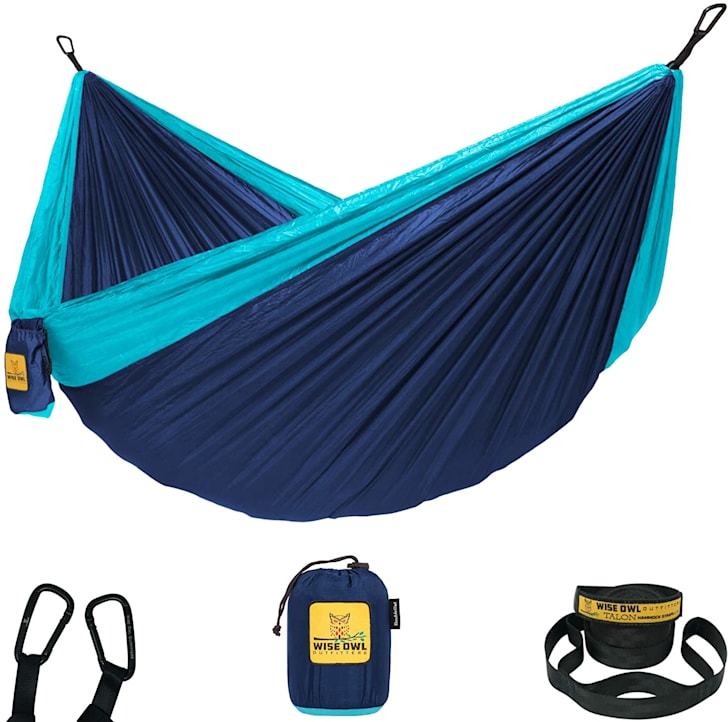 Even the simplest campground can become a serene oasis with this hammock from Wise Owl. Just attach the straps and carabiners to two nearby trees and climb into the comfortable parachute nylon sling to start your relaxation session. The hammock folds up into a package about the size of a grapefruit, according to the company, which means you can even take it on long trips when space is limited. It's available in sizes for one or two occupants.
Buy it: Amazon
6. Coleman Camping Chair; $30-$35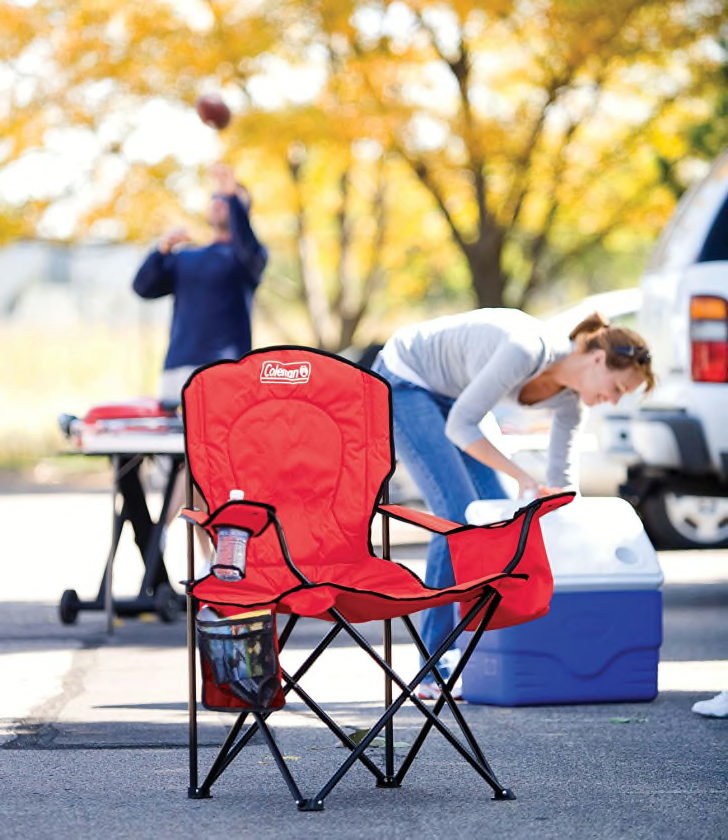 At least one cupholder is the standard for most camping chairs, but this one from Coleman goes above and beyond. The collapsible cloth chair features a cooler pouch built into the arm that can fit up to four cans at once, so when you take a seat around the campfire, everything you need is within reach.
Buy it: Amazon
7. Hydroflask Water Bottle; $50-$116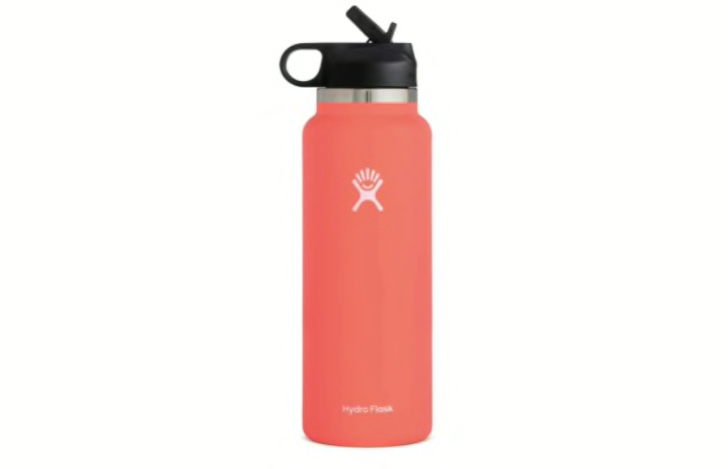 This water bottle from Hydro Flask is made from 18/8 food-grade stainless steel and works just as well for hot drinks as it does for cold ones. It's also a stylish accessory to have on the trail; the bottle comes in a range of sizes, with a powder coating available in 13 colors.
Buy it: Amazon
8. BEARZ Outdoor Blanket; $20
If you aren't sure what kind of blanket to bring on your outdoor adventure, grab this one from BEARZ. The versatile piece of gear is a beach blanket, picnic blanket, and hiking blanket all in one. It's even waterproof, so you can attach it to your tent and use it as a tarp when it rains. When it's not being used, it folds up into a package that fits in your pocket.
Buy it: Amazon
9. TETON Camp Pillow; $15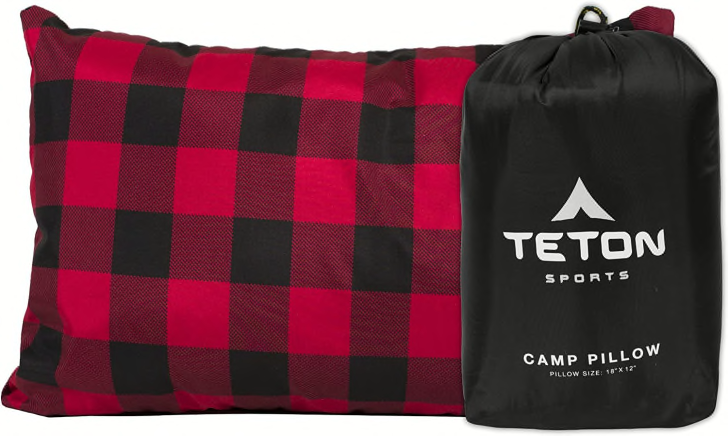 It's hard to justify bringing your fluffiest pillow on a camping trip when space is limited, but this travel pillow from TETON solves that problem. It compresses into a compact carrying case, and when unpacked, it expands into a soft, comfy pillow that rivals the one you left on your bed at home.
Buy it: Amazon
Related: 10 Products to Bring on Your Next Outdoor Adventure
Sign Up Today: Get exclusive deals, product news, reviews, and more with the Mental Floss Smart Shopping newsletter!