11 Gifts Your Wife Will Love
Finding the perfect gift for your wife can be a challenge. Although you can always settle with a bouquet of flowers or a box of chocolates, a unique gift—one that speaks to her personality and hobbies—is always the better way to go.
For starters, you can always have a website like Nine & Seven do the work for you. Here, you just enter your budget and fill out a quiz and the site will hand-pick three potential gifts to choose from, all designed with your wife in mind. Or, you can check out the cheat sheet we compiled of great gifts below to bring the wow factor this holiday season. None of these are as great a gift as your wife, of course…but they're pretty darn close.
1. Growlight Frame Shelf; $139-$189
Instead of getting a framed photo of you and your wife, try something a little outside the box. This nifty frame from Uncommon Goods has a built-in LED light for providing virtual sun to a variety of plants, which can be set on a timer to give plants the exact amount of light they need. If your wife isn't exactly blessed with a green thumb, this Mini Terrarium DIY Kit—which consists of constructible felt succulents, faux moss, and decorative accents—will help her craft a set of plants that are (almost) indestructible.
Buy it: Uncommon Goods
2. Personalized Wine Serving Tray; $85
Your wife will feel just as special as her dinner party guests with this personalized wine tray. Made from birch wood and decorated with delicate floral accents, the tray fits four standard stemmed wine glasses and one standard 750mL wine bottle, making it easy for guests to keep their glasses full. The tray can be customized with a name and year, so it's just as meaningful for wine lovers as it is useful.
Buy it: Uncommon Goods
3. Votes for Women Puzzle; $20
History buffs can celebrate suffrage—and the accomplishment of completing a 500-piece puzzle—with this colorful gift. Featuring voting rights champions like Sojourner Truth, Elizabeth Cady Stanton, and Frederick Douglass, the puzzle celebrates 42 of the suffrage movement's iconic historical figures (although, of course, many voting rights activists are still fighting the good fight today). The puzzle comes with a bonus pamphlet about the 19th Amendment, so your wife can quiz you on it during puzzle breaks.
Buy it: Uncommon Goods
4. Intelex Warmies Slippers; $20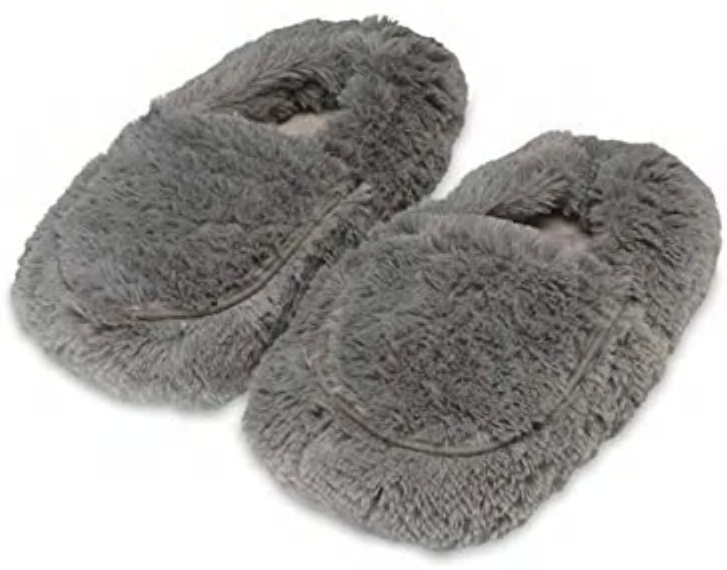 Even if your wife doesn't get to relax as often as she'd like, she should still have a spa-like experience every day. Give her the gift she deserves with these microwave-safe slippers from Intelex. The slippers are packed with natural grain and French lavender, which provides a therapeutic scent after just a few seconds in the microwave. Now, whether your wife is shuffling off to an early-morning Zoom or to get some extra work done, she can pretend she's heading off to the spa instead.
Buy it: Amazon
5. Amazon Fire Tablet 10; $150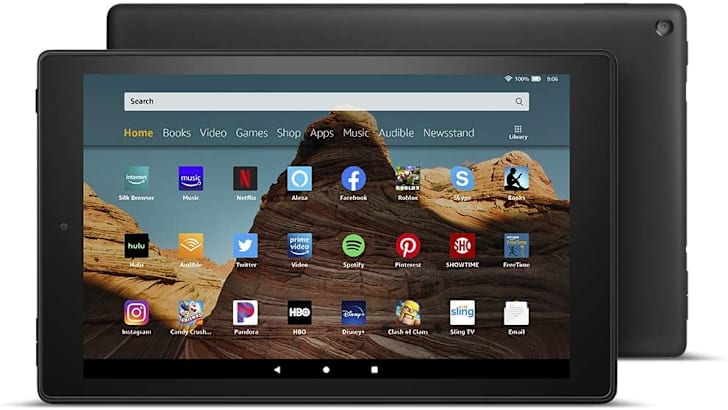 Bookworms should be able to carry their library with them at all times…and now, they can! The Amazon Fire Tablet 10 not only stores a wealth of eBooks and audiobooks, but it also provides instant access to the web, streaming services, music, and more. It's Alexa-enabled, allowing Alexa to start reading your wife's audiobook if she has her hands full. The Fire Tablet 10 comes in variety of colors and has an ad-free version, so you can choose the best option for your partner.
Buy it: Amazon
6. Apple Watch SE; $270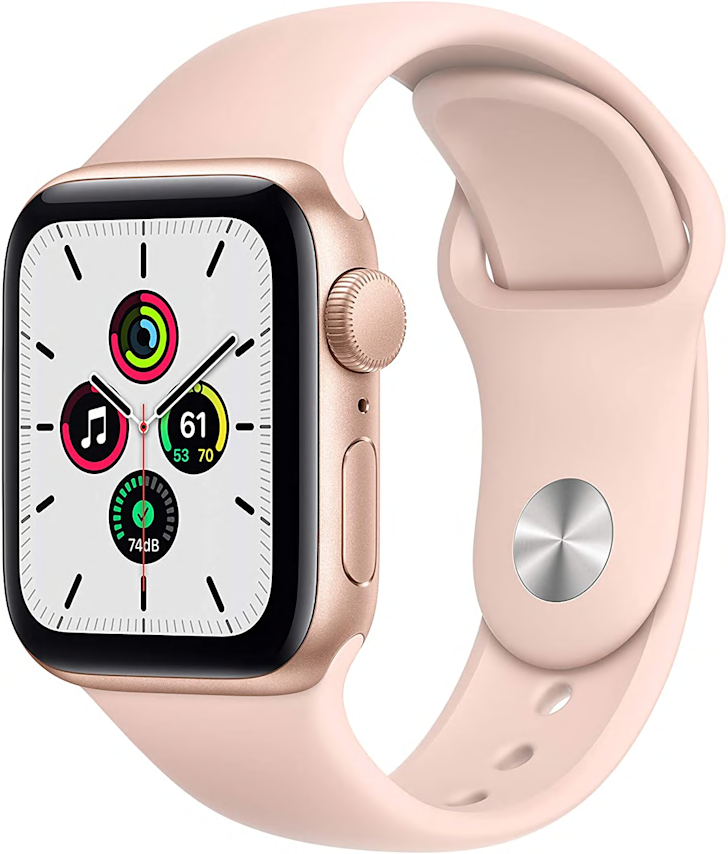 You can't go wrong with an Apple Watch. This smart device tracks sleep patterns, heart rate, and a variety of workouts, helping your wife better understand her performance whether she's a yogi or a HIIT fiend. With the ability to make calls and reply to texts on the go, the watch can even replace a smartphone during runs outside or to the store. Bonus: it's swimproof, so it's able to travel from the gym to the pool and back again.
Buy it: Amazon
7. Living Composter; $200
Give the gift of sustainability with this living composter from Uncommon Goods. The modern-looking composter doubles as an art piece for a kitchen counter or a backyard patio. Once a few worms are added to the soil inside, the composter can process over two pounds of food scraps each week—enough to keep up with a small household, according to the manufacturer. Include the Zero Waste Cookbook or these reusable beeswax food wraps as an additional gift to assist your wife (and the rest of your household) with going green.
Buy it: Uncommon Goods
8. Growlerwerks Nitro Cold Brew Coffee Maker; $200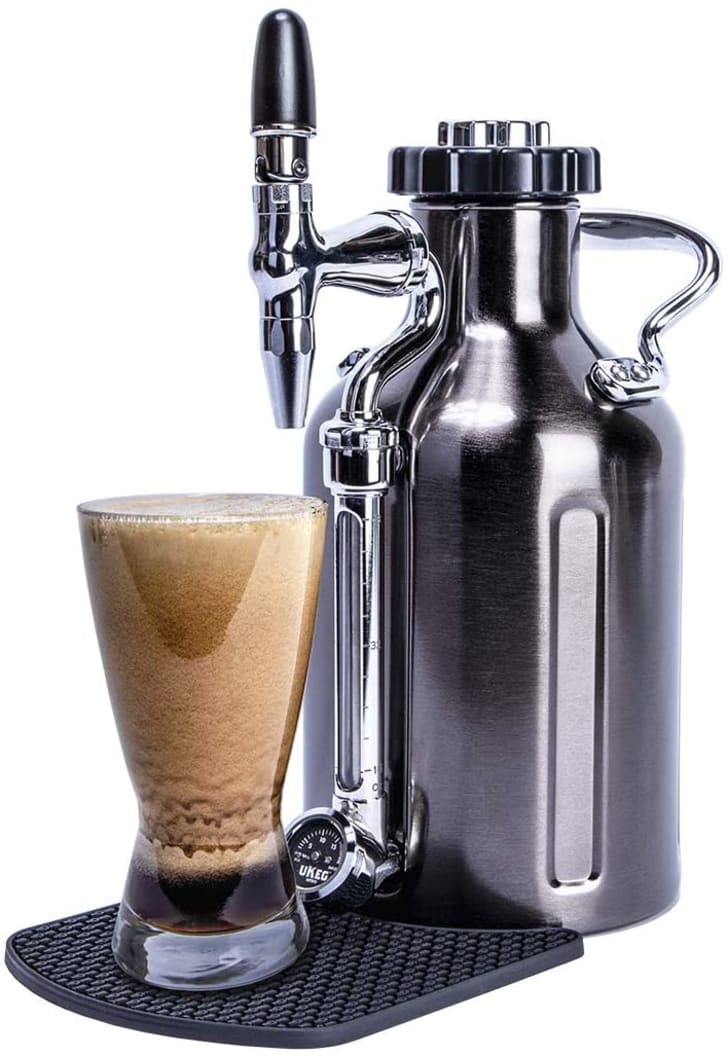 There's nothing better than a cup of coffee to start the day, and with GrowlerWerks's Nitro Cold Brew Coffee Maker, your wife can enjoy the taste of café-quality cold brew without the café-quality price. The set comes with everything you need for great cold brew—filter bags, nitrogen cartridges, a funnel, and a serving mat for presentation. Just fill one of the filter bags with coarsely ground coffee, add cold water, and let the brewer soak overnight. Now your wife will have a barista that's more local than her closest neighborhood joint.
Buy it: Amazon
9. Molecular Gastronomy Kit; $50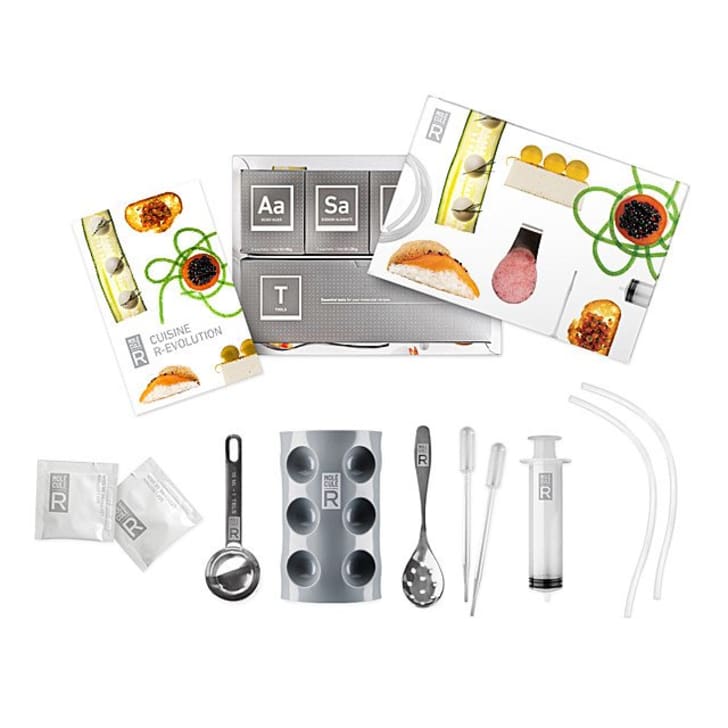 Experimenting in the kitchen is always fun, but adding a little food science will allow your partner to take it to the next level. This kit includes 20 additive sachets (aka scientific ingredients) to turn various dishes into yummy science experiments. Your wife will have the ability to turn liquids into solids, produce into beads, and melted chocolate into powder by following the included recipe booklet. And, with a host of science-based cooking tools to work with, she'll never feel bored in the kitchen again.
Buy it: Uncommon Goods
10. Literature Rock Glasses; $30
As the first line of Pride & Prejudice goes, "It is a truth universally acknowledged, that a single man in possession of a good fortune, must be in want of a wife." Acknowledge your amazing wife—and your good fortune—by gifting her these Jane Austen and Charlotte Brontë-inspired rock glasses. Each glass features its author's signature and the opening lines of one of their iconic novels (Pride and Prejudice for Austen; Jane Eyre for Brontë). The other side of the glass includes an excerpt from the novel's first edition inside cover.
Buy it: Uncommon Goods
11. Backpack Cooler Chair; $42
This innovative backpack is built with plenty of storage space for bringing water bottles, snacks, and extra gear on the road, and it unfolds into a portable chair when it's time for a well-deserved break. It's extra lightweight and compact, too, so your wife can keep it in her car to have on hand when adventure calls.
Buy it: Amazon
Sign Up Today: Get exclusive deals, product news, reviews, and more with the Mental Floss Smart Shopping newsletter!