21 Offbeat Holidays You Can Celebrate in November
While you're busy celebrating Banana Pudding Lovers Month, National Georgia Pecan Month, Peanut Butter Lovers' Month, Vegan Month, and National Novel Writing Month, be sure to schedule in these daily celebrations, some of which are seasonally relevant and some of which aren't relevant to anything at all.
1. NOVEMBER 1: NATIONAL COOK FOR YOUR PETS DAY
Because they do enough around the house, don't you think?
2. NOVEMBER 2: PLAN YOUR EPITAPH DAY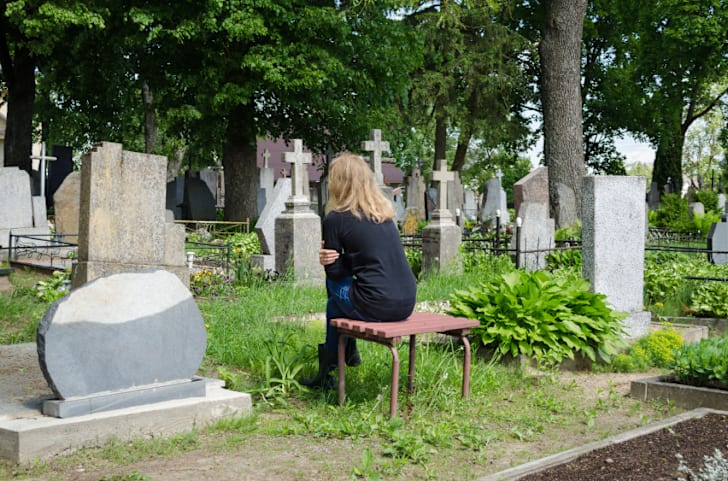 It's never too early to start composing your eternal tagline.
3. NOVEMBER 3: CLICHE DAY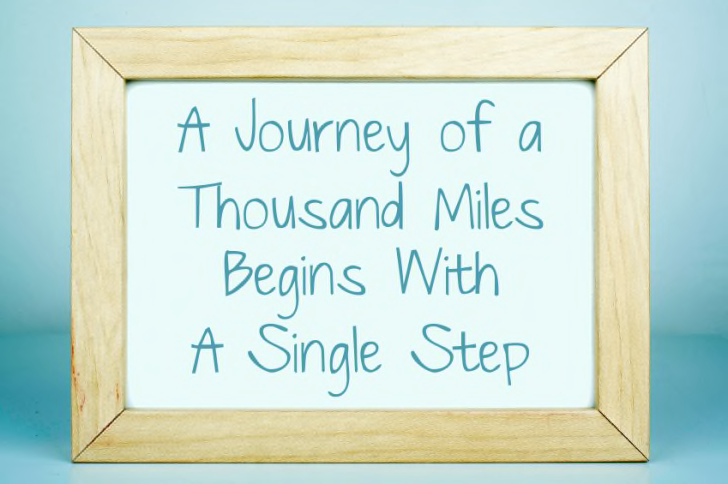 All's fair in love and war and holidays, and what goes around comes around so have the time of your life this November 3 by celebrating this fit as a fiddle celebration. You'll be like a kid in a candy store. 
4. NOVEMBER 3: SANDWICH DAY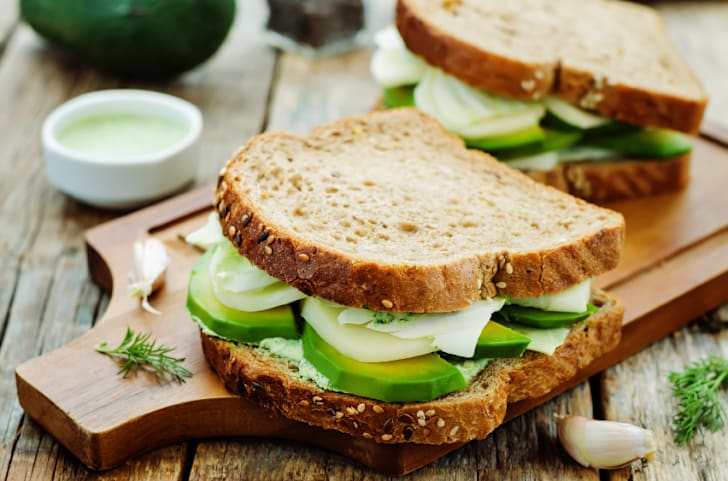 The birthday of John Montague, the 4th Earl of Sandwich, is as good a day as any to do what you normally do—eat a sandwich.
5. NOVEMBER 6: SAXOPHONE DAY
In celebration of all the Bill Clintons, Lisa Simpsons, and Clarence Clemonses out there.
6. NOVEMBER 7: PUMPKIN DESTRUCTION DAY
Halloween is over—it's time to smash some pumpkins. 
7. NOVEMBER 8: ABET AND AID PUNSTERS DAY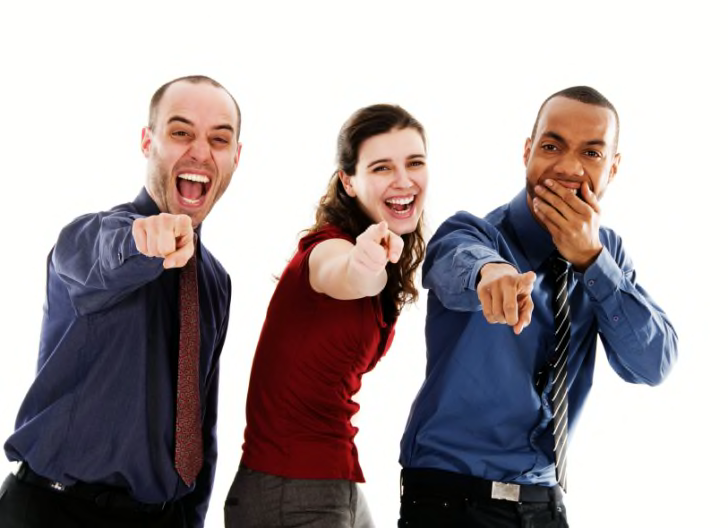 Polish up your pun gun, it's the most eye roll-worthy day of the year. 
8. NOVEMBER 8: COOK SOMETHING BOLD AND PUNGENT DAY

Also known as "spend some time alone" day. 
9. NOVEMBER 15: NATIONAL BUNDT DAY
Time to get out that pan you never use so you can justify owning it for another year. 
10. NOVEMBER 17: NATIONAL UNFRIEND DAY
Jimmy Kimmel is actually responsible for this holiday, which marks an occasion to take a good hard look at your social media connections, and then put a few on the chopping block. 
11. NOVEMBER 18: MARRIED TO A SCORPIO SUPPORT DAY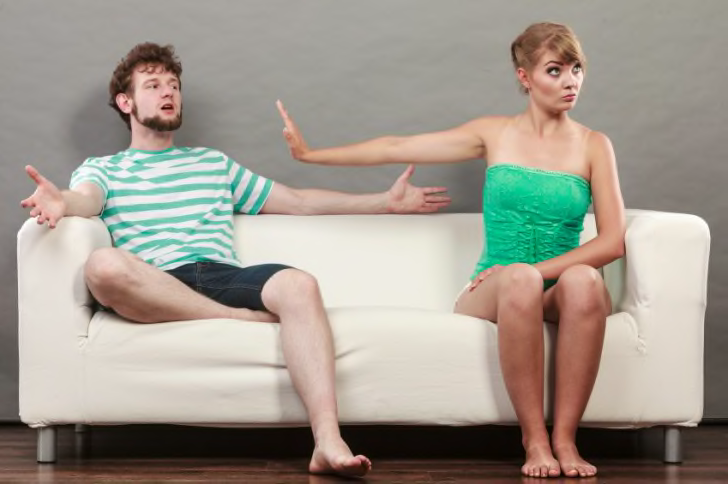 We can't personally speak to the necessity of this holiday, but the fact that it exists does not speak kindly of those born between October 23 and November 21.
12. NOVEMBER 19: "HAVE A BAD DAY" DAY
This isn't a celebration of the inevitable bad day, but rather an occasion for those working in customer service to break their usual (and tired) refrain of "have a nice day" and wish customers a bad one instead. 
13. NOVEMBER 20: NAME YOUR PC DAY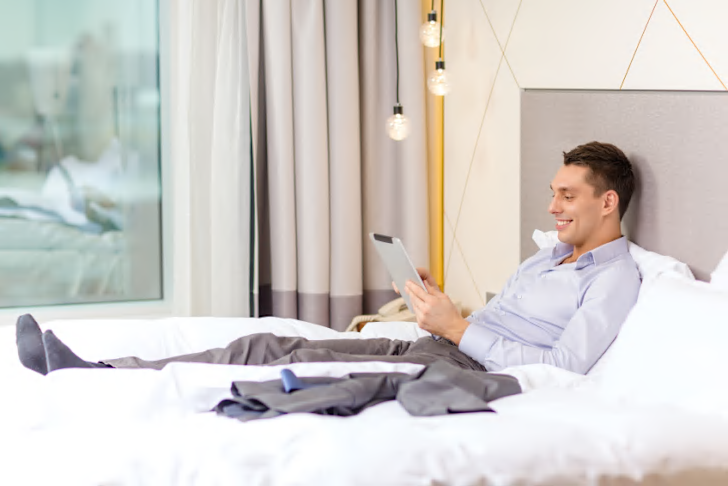 You spend enough time together. Shouldn't your best friend have a name?
14. NOVEMBER 23: FIBONACCI DAY
Tip your hat to the famous sequence by staring at the glorious spirals in nature, rectangles in architecture, or talking a stroll down a winding staircase. 
15. NOVEMBER 24: CELEBRATE YOUR UNIQUE TALENT DAY
We're not sure that anyone who would celebrate this day actually needs an excuse to celebrate this day, so let's assume it's for children. 
16. NOVEMBER 25: SHOPPING REMINDER DAY

November 25 marks exactly one month until Christmas, and this holiday is celebrated in the hope that maybe you'll actually start shopping before December 23 this year. 
17. NOVEMBER 27: NATIONAL FLOSSING DAY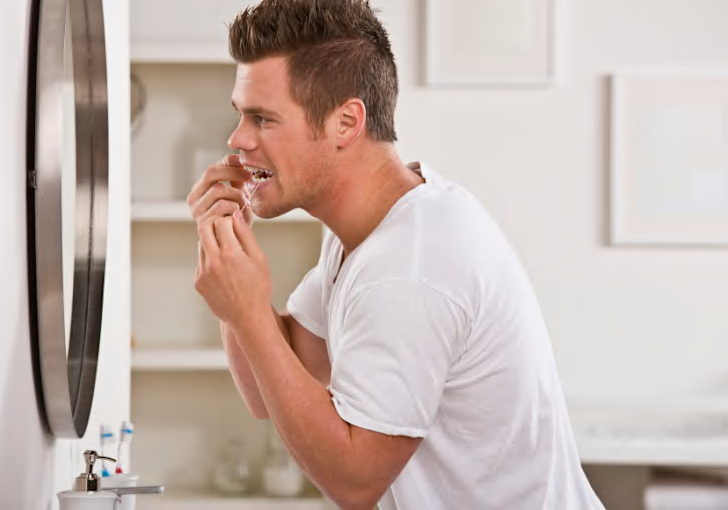 PSA: This is not a suggestion to floss just once a year.
18. NOVEMBER 27: NATIONAL SINKIE DAY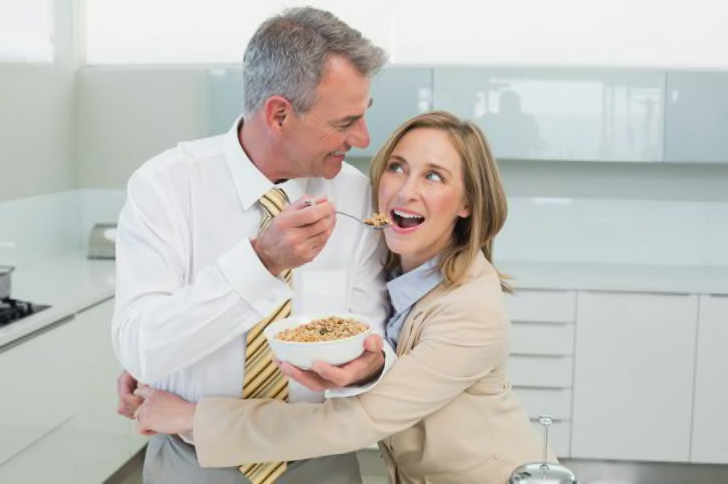 A day for those who dine while standing above their kitchen sink, something you might do during your second Thanksgiving meal in the middle of the night (or the early morning hours of National Sinkie Day). 
19. NOVEMBER 28: NATIONAL AURA AWARENESS DAY
Get in touch with that quiet, colorful, and luminous energy that radiates from your body like a halo, just before the madness of the holiday season drives you completely insane. 
20. NOVEMBER 29: ELECTRONIC GREETINGS DAY
Be honest: It's been a while since you've sent someone an electronic message, hasn't it? You can save on postage fees, and help the environment by sending a text or email, so take this day to reach out via electronic device. 
21. NOVEMBER 30: STAY HOME BECAUSE YOU'RE WELL DAY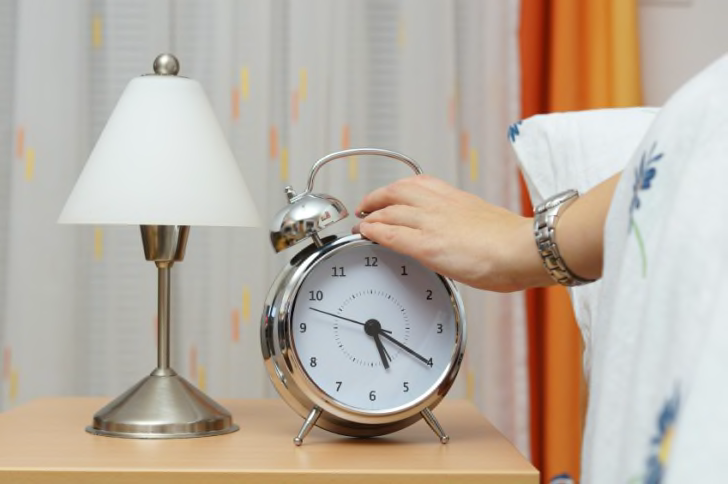 You probably just spent the last several days gorging with in-laws—you deserve this. 
For an even more exhaustive list of holidays, historical anniversaries and notable birthdays, check out Chase's Calendar of Events.
All photos courtesy of iStock unless otherwise noted.