15 Memorable Quotes from Mary Tyler Moore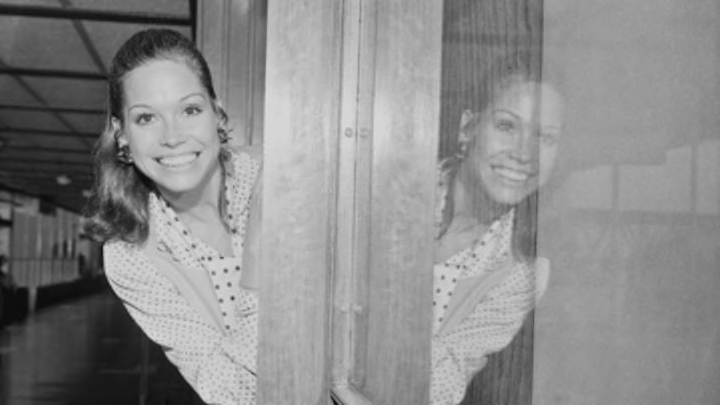 Dove/Daily Express/Hulton Archive/Getty Images / Dove/Daily Express/Hulton Archive/Getty Images
The entertainment industry lost one of its most empowering voices earlier this year when Mary Tyler Moore passed away on January 25, 2017. The actress, who rose to fame on The Dick Van Dyke Show, later helped to define the "modern woman" as the star of The Mary Tyler Moore Show, which ran from 1970 to 1977.
In the years since, she was an outspoken advocate for a variety of social, charitable, and political causes, including animal rights, and was never shy about expressing her opinions on making the most of the cards life deals you. Here are 15 of her most memorable quotes, on what would have been her 81st birthday.
1. ON INDULGING IN ONE'S INSTINCT
"I knew at a very early age what I wanted to do. Some people refer to it as indulging in my instincts and artistic bent. I call it just showing off, which was what I did from about three years of age on."
2. ON CHOOSING THE BETTER PATH
"My grandfather once said, having watched me one entire afternoon, prancing and leaping and cavorting, 'This child will either end up on stage or in jail.' Fortunately, I took the easy route."
3. ON THE IMPORTANCE OF PAIN
"Take chances, make mistakes. That's how you grow. Pain nourishes your courage. You have to fail in order to practice being brave."
4. ON BRAVERY
"You can't be brave if you've only had wonderful things happen to you."
5. ON THE NATURE OF RELATIONSHIPS
"Sometimes you have to get to know someone really well to realize you're really strangers."
6. ON THE FUTILITY OF PERFECTION
"Don't be looking for perfection. Don't be short-tempered with yourself. And you'll be a whole lot nicer to be around with everyone else."
7. ON BEING TRUE TO ONESELF
"I'm not an actress who can create a character. I play me."
8. ON THE POWER OF LAUGHTER
"I've had the fame and the joy of getting laughter—those are gifts."
9. ON TAKING CHANCES
"Take chances, make mistakes. That's how you grow."
10. ON EXPERIENCE
"I'm an experienced woman; I've been around ... Well, all right, I might not have been around, but I've been ... nearby."
11. ON THE CURRENT STATE OF COMEDY
"The kinds of shows that seem to work now, the comedy shows, are those which require very little attention. They're superficial and I like articulate comedy."
12. ON THE NECESSITY OF WORRYING
"Worrying is a necessary part of life."
13. ON DEALING WITH CHALLENGES
"Three things have helped me successfully go through the ordeals of life: an understanding husband, a good analyst, and millions of dollars."
14. ON MAINTAINING PRIVACY
"There are certain things about me that I will never tell to anyone because I am a very private person. But basically, what you see is who I am. I'm independent, I do like to be liked, I do look for the good side of life and people. I'm positive, I'm disciplined, I like my life in order, and I'm neat as a pin."
15. ON THE IMPORTANCE OF HAVING DREAMS
"Having a dream is what keeps you alive. Overcoming the challenges makes life worth living."