Things considered a big deal in Europe but not in the States - Part 4: Robbie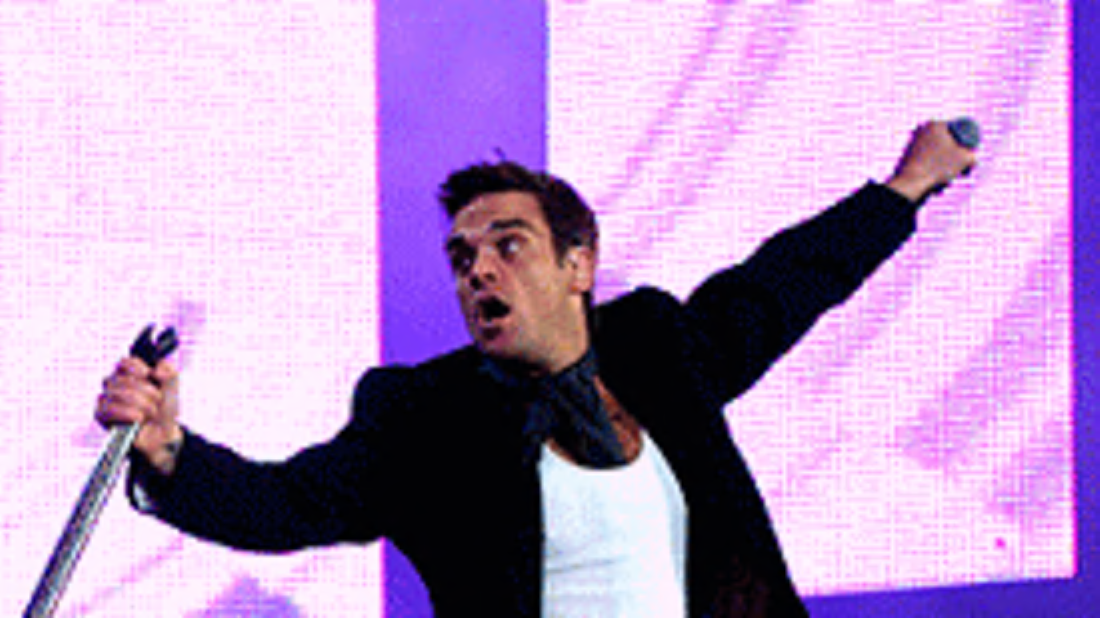 In case you've been asleep "˜til now, we've covered Nutella, Eurovision and the Smart Car thus far in this feature. Today, I thought we'd explore another European fav, Robbie Williams, aka Robbie.
I probably wouldn't even know about the popstar who's sold "more albums in the U.K. than any other British solo artist in history" (according to Wiki) if I hadn't spent a considerable amount of time in London over the years. But anyone who's been on the other side of the pond once or twice knows it: Robbie is as big as Elvis once was over here and has the same beguiling effect on the ladies. We'll address the issue of why he's never landed in the U.S. in  a sec, but first, here's some backstory and a couple sound clips:
Robbie began his career in the early 90s as an original member of the Brit boy band Take That, the U.K.'s wildly successful version of our New Kids on the Block. He left in the mid 90s and went solo, putting out his first big hit, "Millennium" in 1998. While not my cup of pop, I do appreciate the play on Nancy Sinatra's Bond classic, "You Only Live Twice." This clip I've put together has an excerpt from the Bond song and a short one from Robbie's song back-to-back.
Here's another soundbite from his monster single, "Let Love Be Your Energy" (which has always sounded to me like a Partridge Family number, though I can't put my finger on which one).
Robbie could walk down the street here and nary a soul would recognize him. In the U.K., where 1.6 million tickets were sold in a single day after he announced his 2006 world tour (earning him a spot in The Guinness Book of World Records), it would be a free-for-all, with girls grabbing for every article of clothing (or even hair follicle).
So the question is: why? Any RW fans in the house who care to shine some light on this one? Any theories as to why he hasn't landed here?