The Quick 10: 10 Famous Cemeteries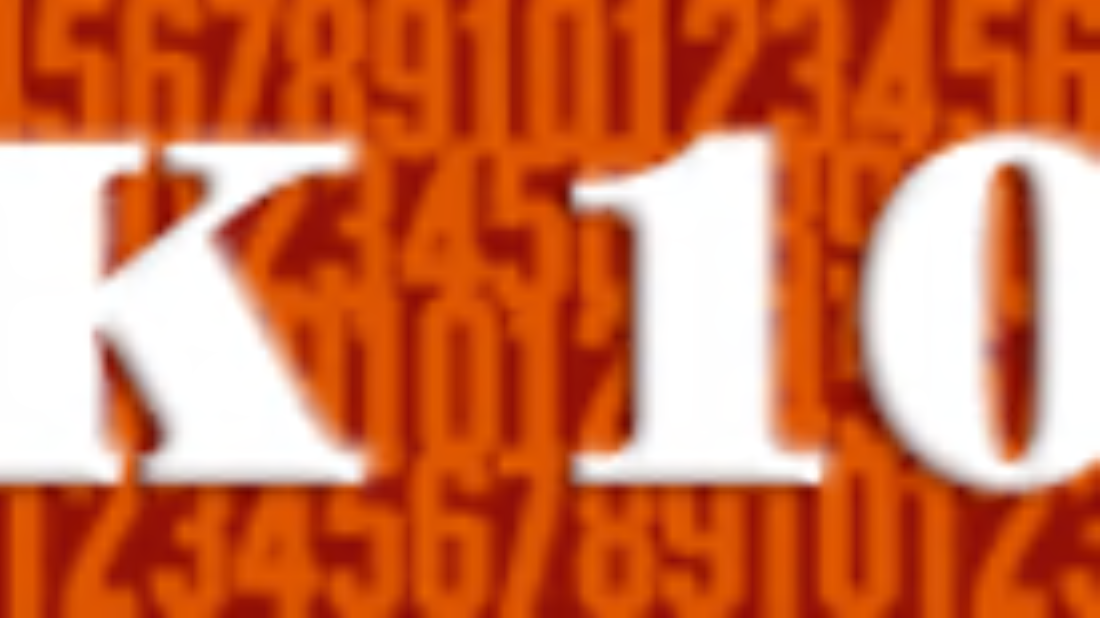 Welcome to part two of my somewhat random Halloween Series!
I love old cemeteries (which apparently makes me a taphophile, which I just learned today). I know that's a little weird, but as a writer, it sort of makes sense "" tombstones get my imagination going, especially the really old ones that are falling over, sinking into the ground or have intriguing epitaphs. Whenever we travel, I invariably end up looking to see if there's anything interesting in the area. Today's Quick 10 is a list includes a couple I've been to, but mostly just famous (or infamous) places that serve as the final resting place for thousands. By the way, I'm omitting Sleepy Hollow Cemetery because I have a whole Sleepy Hollow post planned for later in the month.
1. Mount Moriah Cemetery in Deadwood, South Dakota, is like Mecca to Wild West buffs.
Here, you'll find Wild Bill Hickok, Calamity Jane, Seth Bullock, Potato Creek Johnny and Sol Star. A lot of the inhabitants of Mount Moriah used to be buried at Ingelside Cemetery, but at some point in the 1880s, it was decided that they would be moved to Mount Moriah so the Ingelside area could be used for housing. The Deadwood visitor's site says that it's not uncommon for people gardening or doing work on their houses to find bones leftover from when their part of town used to be Ingelside Cemetery. Other than its celebrities, the cemetery is noted because it was granted permission by Congress to fly the flag 24 hours a day. Normally, a flag has to be taken down at dark or during inclement weather. Only a handful of places in the U.S. are granted permission to do this, including the birthplace of Francis Scott Key (the Star Spangled banner composer), the White House and the Washington Monument. Gettysburg College does a variation of this; more on that below.
2. Arlington National Cemetery. I've been there twice, but once was in fifth grade and once was on a class trip in eighth grade"¦ way before I became interested in the historical aspects of cemeteries. Back then I was probably way more concerned about the heat making my hair look bad in front of Clint Johnson (who didn't know I existed anyway). But I'd be much more fascinated by the cemetery today "" it has some very interesting stories. First, there's the Tomb of the Unknown Soliders, or Tomb of the Unknowns - constantly guarded tombs for unidentified soldiers from WWI, WWII, the Korean War and Vietnam. The latter Unknown is no longer there, and no longer Unknown. It was determined in 1998 that the soldier was Air Force 1st Lt. Michael J. Blassie, who was then laid to rest near his family in St. Louis.
Other memorials at Arlington include the JFK Eternal Flame, the memorial to the USS Maine; the Challenger Memorial; the 9/11 Pentagon Memorial; the memorial to the victims of Pan Am Flight 103 and a monument to Glenn Miller (his remains were not recoverable). There's also the graves of Joe Louis, Medgar Evers, William Jennings Bryan, Robert Todd Lincoln, Lee Marvin, William Rehnquist and William Howard Taft, among others.
Another interesting interrment is James Parks, the only man buried at Arlington who was also born at Arlington. He was born on Arlington Estate before the land was made a military burial ground. Parks worked there for nearly his entire life, digging graves and doing general upkeep. He was a slave before his owner, George Washington Park Custis (George's adopted son and also his step-grandson) freed him in 1862.
I know; I'm getting totally carried away with this bullet point. And that's only the beginning of the fascinating things at Arlington.
3. Père Lachaise in Paris. I visited this one in 2002 and can vouch for its gorgeousness. It was established by Napoleon in 1804 after another large cemetery was closed because of its close proximity to an outdoor food market. It wasn't popular at the time because it was considered to be too far away form the city center"¦ so what did the cemetery officials do? They marketed, of course, and made sure that everyone thought Père Lachaise was THE place to spend your afterlife.
First, the remains of La Fontaine and Molière were transferred there, followed about 13 years later by Abélard and Héloise. It's tradition that people who are searching for true love leave letters at their crypt in hopes that they will find a romance as famous as this duo's. But it might not actually be their final resting place "" The Oratory of the Paraclete, the monastery founded by Abelard, says that he and Heloise are buried on their site and the monument at Père Lachaise is merely a memorial. Other famous people buried there: Balzac, Oscar Wilde Sarah Bernhardt, Chopin, Edith Piaf, Isadora Duncan, Pissarro, Marcel Marceau, Gertrude Stein, Proust and sort of Maria Callas. After being stolen from the cemetery and recovered, her ashes were scattered at sea "" but the empty urn is still on display.
I feel like I'm forgetting someone"¦ hmmm"¦ oh yeah, Jim Morrison. Along with Oscar Wilde, Morrison's is the most-visited grave there. It's constantly defaced and vandalized by souvenir-seekers, which has caused the families of other, non-famous people buried at Père Lachaise to become quite angry.
4. The Forest Lawn Parks in California. Each one of these could be listed as their own bullet points, but I'm going to lump them together for the sake of keeping the list at least a little diverse. The Hollywood Hills version contains all kinds of statues and works of art, including a replica of the of Old North Church in Boston. There is also a cenotaph there that will be used in a crazy-elaborate Penn and Teller card trick "" the monument is engraved with a three of clubs and the saying, "Is this your card?" But if card tricks aren't your thing, you can check out the graves of Steve Allen, Gene Autry, Bette Davis, Sandra Dee, Roy Disney, Marty Feldman (who I include because he was Igor in Young Frankenstein, Marvin Gaye, Andy Gibb, Buster Keaton, Ernie Kovacs, Dorothy Lamour, Stan Laurel, Liberace, Ozzie and Harriet Nelson, Ricky Nelson, John Ritter and Telly Savalas. And that's just at Hollywood Hills.
At Glendale, you'll find a stained glass replica of The Last Supper, full-sized reproductions of Michelangelo's David and Moses (using marble from the same quarry the real ones were made from, mind you), three chapels, a mosaic of the signing of the Declaration of Independence, a 13-foot tall Statue of George Washington and a 195-foot long panorama of the Crucifixion of Christ. Supposedly the gates to the cemetery are even historic "" they are thought to be the world's largest wrought-iron gates. At Glendale, you may be able to visit these people (I say "may" because some of them are in private areas the general public can't get to): Gracie Allen and George Burns, L. Frank Baum, Humphrey Bogart, Mount Rushmore sculptor Gutzon Borglum, Clara Bow, Nat King Cole, Sam Cooke, Dorothy Dandridge, Sammy Davis, Jr., Walt Disney, Errol Flynn, W.C. Fields, Larry Fine from The Three Stooges, Clark Gable and Carole Lombard, Jean Harlow, Edith Head, Alan Ladd, Louis L'Amour, Mary Pickford, Norma Shearer, Jimmy Stewart and Spencer Tracy.
5. Gettysburg National Cemetery, Pennsylvania. Between the Union and Confederate armies, there were nearly 8,000 people killed at the Battle of Gettysburg"¦ and that doesn't even include the missing people. A vast majority of the bodies were just buried in shallow graves where they fell, so a proper cemetery was purchased for the 3,512 Union dead (979 of which were never identified). The Confederate dead were just left where they were buried until seven years after the battle.
The cemetery was dedicated on November 19, 1863. Abraham Lincoln wasn't the main speaker at the event, but he is certainly the one who is remembered today.
As I mentioned before, Gettysburg College is another of the few places that the U.S. flag is allowed to fly day and night "" Pennsylvania Hall is the site where the battlefield hospital and lookout would have been located during the battle. To honor this fact and those who died, a Civil War-era flag flies at all times.
6. Highgate Cemetery in London


The Highgate has been there since 1839 and is known as one of the "Magnificent Seven" cemeteries around London. Like Pere Lachaise, it became very fashionable to be interred there - people were dying to get in (c'mon"¦ oldest joke in the book. Had to do it.). It's filled with elaborate landscaping, including lots of old-growth trees and vaults dug into hillsides. Karl Marx is buried there, along with Douglas Adams, Michael Faraday and George Eliot (Mary Ann Evans). Highgate apparently had an unwanted resident in the 1970s "" a ghost, I'm sure you're thinking. Well, yeah - people claiming to see ghosts at Highgate was not exactly uncommon. But a vampire sighting was definitely not the norm. A local man, David Farrant, was the first to make these claims. He was backed up by another local, Sean Manchester, who claimed his research showed that a noble from Europe (a local newspaper cited Wallachia, the homeland of Vlad the Impaler) was buried there and that modern-day occultists had brought him back to life. A Vampire Hunt was organized on Friday, the 13th of March, and a mob of people determined to stake the vamp showed up to help. No vampire was found, but a bitter feud formed between Manchester and Farrant, which continues to this day. They both have their own vampire websites, so if you have an interest in vampires and a high level of tolerance for B.S., check them out.
7. The Merry Cemetery is a cemetery that defies all expectations of a gloomy, Gothic burial ground. This open-air museum in Romania has colorful, cheerful tombstones with epitaphs that are often funny and poetic. The first epitaph was carved in 1935 by Stan Ioan Patras, an artist who sculpted all of the crosses out of wood and wrote all of the epitaphs/poems. When he died in 1977, he, of course, was buried in the Merry Cemetery. This isn't his epitaph, but here is an example of what you would find written on the tombs there:
...Now I will tell you a good one
I kind of liked the plum ţuica
With my friends at the pub
I used to forget what I came for
8. Westminster Abbey in London.


It's home to tons of poets and royals. There's even a section dedicated just to writers and other people associated with the arts, appropriately called Poets' Corner. The first to be buried there was Geoffrey Chaucer, but now he is kept company by the likes of Robert Browning, Charles Dickens, Thomas Hardy, Rudyard Kipling, Laurence Olivier and Alfred Tennyson.
Royals buried there are quite numerous, so I'll just hit a few of the highlights: Elizabeth I; Mary I (AKA Bloody Mary); Anne of Cleves; Mary, Queen of Scots; Edward the Confessor and Henry VII.
There's also Darwin and Isaac Newton. I've been to London a few times; I can't believe I've never made it a point to go here...
9. ...but I have been to St. Peter's Basilica in Vatican City. There are 91 Popes buried there, Pope JPII being the most recent, of course. The first Pope ever, St. Peter, is said to be buried here as well. In fact, the basilica is supposed to be built on the spot where he was crucifed by Nero in 64 A.D. This has never been proved, though "" Pope Pius XII announced in 1950 that none of the remains buried under the Basilica could definitively be declared as St. Peter's. In 1968, Pope Paul VI said that the relics of St. Peter had definitely been found, though. However, around the same time, some monks in Jerusalem discovered hundreds of coffins believed to be from the first century, including one clearly labeled, "Shimon Bar Yonah" - Simon, the Son of Jonah: the original Biblical name of the Disciple Peter." So who knows??
10. The Ben and Jerry's Flavor Graveyard.
Why not end with a fun one? When Ben and Jerry's retires a flavor, they do it in style. Every year, eight to 12 flavors are laid to rest based on their sales numbers. There are a ton of deceased flavors I'd love to tell you about, but something tells me that will make a good Quick 10 later this week. Stay tuned! Picture from Roadside America, which has a fun story on visiting Ben and Jerry's.