The Quick 10: 10 Celebrities Who Didn't Go from Rags to Riches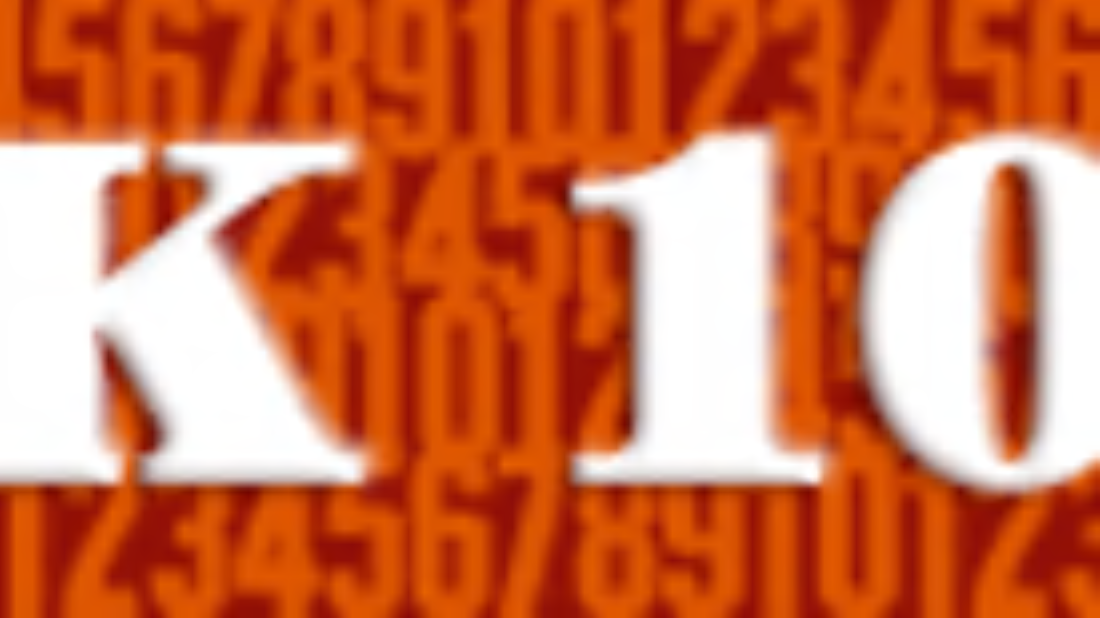 While a fair number of celebrities come from classic rags-to-riches stories, or at least Gap-to-Gucci stories, there are also some who were born into wealth and success. I'm not saying that they didn't make it in their own right "" I think our #1 spot on the list has certainly made his own name for himself. But the people on today's Q10 definitely had some connections and privileges that the average person didn't.
1. Anderson Cooper is Gloria Vanderbilt's son, which definitely resulted in a privileged lifestyle: he was photographed by Diane Arbus as a baby, appeared on The Tonight Show at the age of three and modeled for Ford Models between the ages of 10 and 13. But life wasn't all rosy: his dad died when he was just 10 and his older brother committed suicide by jumping out of the window of a 14th-floor apartment building when Anderson was just 21. He graduated from Yale and hoped to get his foot in the door at ABC just answering phones, but couldn't even get that job. Eventually he landed a gig with Channel One as a fact checker and has been on the rise ever since.
2. Chevy Chase's dad, Ned Chase, was a prominent book editor in Manhattan and his mother was the heiress to a plumbing fortune (I didn't know there were plumbing fortunes, either). His parents divorced when he was just four, and each parent re-married "" his dad, in fact, married into the Folgers coffee family. Despite this, Chevy says he was raised in an upper-middle class family and that his wealthy maternal grandfather didn't leave any money to his mother. He has also stated that his mother and step-father abused him as a child.
3. Carly Simon's dad is the "Simon" of Simon and Schuster: he co-founded it.
4. Barbara Walters is the daughter of Lou Walters, who founded the famous "Latin Quarter" nightclub. As the result of owning such a glamorous joint, celebrities were at her house all of the time and she spent a lot of time at the clubs. "This is where I spent Thanksgiving and Christmas and birthdays and prom nights," she once said. As rich as her dad once was, she said he was also very good at losing it all because of the business gambles he took.
5. Humphrey Bogart's father, Belmont DeForest Bogart, was a heart and lung surgeon. His mother, Maud Humphrey, was a well-known illustrator who studied with James Whistler and was later the art director for a fashion magazine. They lived in a brownstone on the Upper West Side and had a summer home that sat on 55 acres in upstate New York. Because of his family connections, he was admitted to the Phillips Academy prep school in Andover, Mass. But he got expelled. He was raised to believe that, as a profession, acting was uncouth and beneath him. But the late hours and adoring
girls appealed to him, and thus we have one of the greatest film actors of all time.
6. Paul Giamatti is the son of A. Bartlett Giamatti, former Major League Baseball Commissioner and a former President of Yale University. He did, indeed, attend Yale University and was a member of the Skull and Bones society.
7. Linda McCartney was an heiress, but not to the obvious. Her maiden name was Eastman, and when she once told a reporter that her family had nothing to do with the Eastman-Kodak company, Paul feigned being upset and said, "What? I've been had!" But Linda was an heiress: her mother was Louise Lindner Eastman, whose dad founded Lindner Department Stores.
8. George Plimpton was the son of Francis Plimpton, the Plimpton in the law firm Debevoise and Plimpton, one of the most well-known law firms in the world. Their clients include CNN, Coca-Cola, the NFL, NBC, Sony, the New York Times and Yahoo!
9. Glenn Close's father was once the personal physician to Mobutu Sese Seko, the President of Zaire. Her grandfather was an investment banker and director of the American Hospital Association who was first married to Post Cereals' heiress Marjorie Merriweather Post. This didn't make her the heiress to the Post fortune, though "" Glenn's mother was her father's second wife.
10. Oliver Stone's father was a prominent stockbroker in New York. His dad was anxious for him to follow in the family footsteps and arranged for him to attend all of the best schools and even work at a French financial exchange. He was admitted to Yale but dropped out twice, although he eventually attended film school at NYU. As you can see, that worked out for him.