8 Things You Didn't Know About Jerry Falwell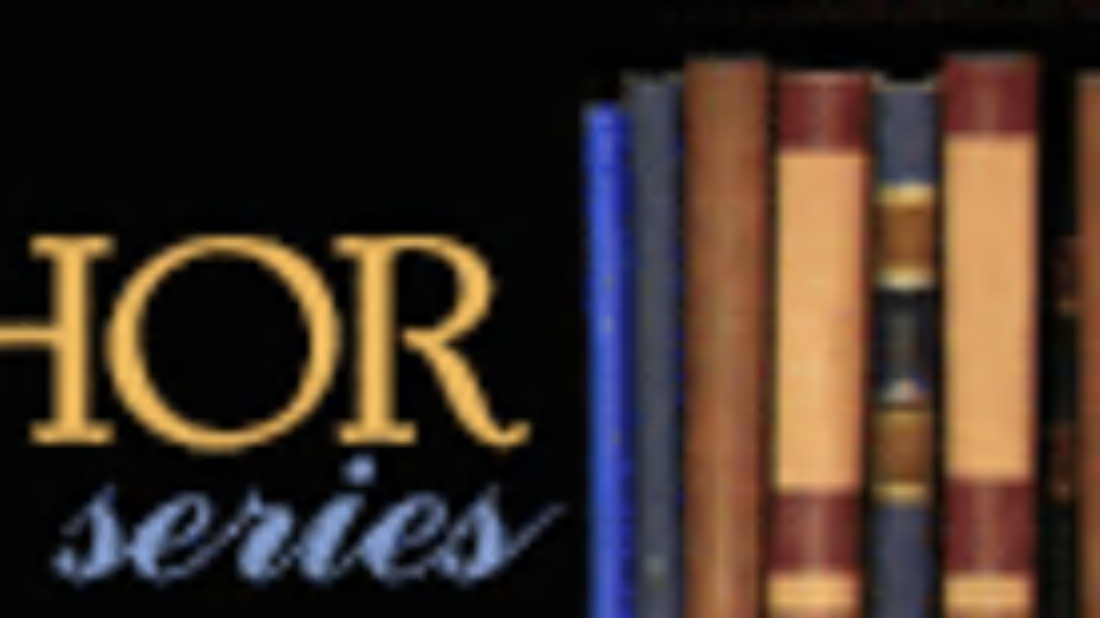 We're excited to have author, journalist, and Brown University senior (he's still a senior!) Kevin Roose blogging with us this week. His new book, The Unlikely Disciple: A Sinner's Semester at America's Holiest University is about the semester he spent at Liberty University. We'll let Kevin take it from here:
BY KEVIN ROOSE

There's no doubt that Jerry Falwell was controversial. Many remember him as the arch-conservative Moral Majority leader who took to the airwaves after September 11, 2001 and blamed the terrorists attacks on homosexuals, feminists, and the ACLU (among others). Or they remember him as the guy who outed the purple Teletubby.
But when I spent a semester living at Liberty University, I got to see a different side of Rev. Falwell, who founded the school in 1971 to train "Champions for Christ." I even got to interview him for Liberty's campus newspaper a few weeks before his death, in what turned out to be the last print interview he ever gave. Here, are my top 8 pieces of Falwell trivia:
1. He Was Friends with Larry Flynt
Rev. Falwell's most famous interpersonal feud was with Larry Flynt, the publisher of Hustler. Flynt's decision to print a piece that described Falwell having sex with his mother led to a long, high-profile Supreme Court case between the two. (The battle was dramatized in the 1996 film "The People vs. Larry Flynt.")
But after settling their case, the two men actually became close friends despite agreeing on absolutely nothing. They traded grandkid photos and diet tips, and late in his life, when Falwell had plane troubles on the way to a speaking engagement, Flynt offered him a ride in the Hustler jet. Falwell accepted.
2. Prankster in the Pulpit
To those who knew him well, Rev. Falwell was known as a consummate prankster. He carried M-80 firecrackers in his pockets, had an extra-loud horn installed on his SUV, and learned to hotwire his associates' cars, drive them several blocks away, and leave them. When we spoke, Falwell admitted placing a stinkbomb under the chair leg of Bob Jones, Jr., then-president of Bob Jones University, at a conference of pastors. "When he sat down, the bomb broke," he said, laughing. "And in a crowded auditorium, it got pretty rank pretty quick. Everyone was choking for ten, fifteen minutes."
3. How He Stole His Wife
When Rev. Falwell first met Macel Pate, who would become his wife of 49 years, she was already engaged "" to Falwell's roommate at Bible college. Undeterred, Falwell wrote her love letters in secret, and when his roommate asked him to mail his own correspondence to Macel, Falwell simply threw the letters away. Within months, Macel had broken off her engagement to the roommate and agreed to marry Falwell instead. Stealing another man's fiancée isn't exactly a biblical approach, but all's fair in love and war.
4. He Almost Played Pro Ball
Before he became the pastor of one of America's largest churches, Falwell was a star baseball player. After graduating from high school, he received an offer to join the St. Louis Cardinals, but turned it down in order to enroll in Bible college. Until the end of his life, he remained an avid sports fan, and often showed up unannounced to watch various Liberty teams compete.
5. Almost as Loved as Reagan
While many Americans picture Rev. Falwell as a crotchety televangelist who appeared on cable news shows, it's hard to remember that he was once a civic star, beloved by vast swaths of America. He was the Moral Majority's golden boy, the man who was almost single-handedly responsible for corralling America's evangelical population into a motivated political bloc. Time magazine once called him the "force of fundamentalism." And a 1983 Good Housekeeping poll named him the second most-admired man in the nation, behind Ronald Reagan.
6. His Daily Uniform
In his later years, Rev. Falwell was a famously predictable dresser. Every day was the same: black suit, red tie. When I talked to him in April 2007, he confessed that he had 40 or 50 red ties, enough to avoid repeats for months at a time. When he died, Liberty students came up with a novel twist on the typical black-ribbon mourning symbol: a black ribbon with a red tie dangling from the loop.
7. Armor of the Lord
Rev. Falwell was paranoid about his personal safety, and he had every reason to be. For decades, his outspoken (and often outlandish) views on controversial social issues made him a potential target for violence. During the Moral Majority's heyday, he had a bulletproof pulpit installed at his Thomas Road Baptist Church, and an FBI file released after his death revealed that one hate letter, sent by a detractor in 1983, contained a live scorpion. Enclosed was a note that read, "Through your self sacrifice and dedication we may one day see this nation ruled by God instead of man. Kind of like Iran. Hoping you will die soon."
8. A Heart for Alcoholics
Rev. Falwell's father, Carey Falwell, worked as a bootlegger during the Great Depression and eventually died of liver problems caused by alcoholism. Although Falwell was morally opposed to drinking, he retained a soft spot for people who, like his father, had become trapped in alcoholism, and in 1959, he founded the Elim Home for recovering alcoholics, which exists to this day six miles north of Liberty's campus.
Kevin Roose's excellent book The Unlikely Disciple: A Sinner's Semester at America's Holiest University goes on sale nationally next week, but that shouldn't stop you from pre-ordering it today! If you missed Kevin's post from yesterday (on 5 Rules at America's Holiest University), be sure to check that out here.