The Quick 10: 10 Places I Demanded to Stop on my Road Trip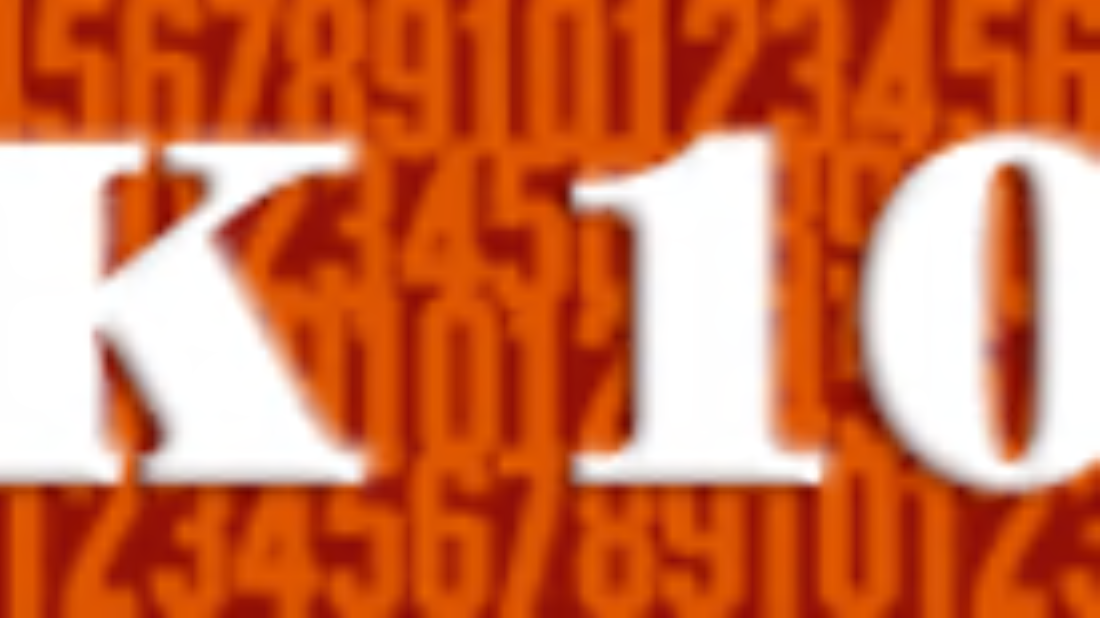 Heeelloooo, _flossers! I'm back from my whirlwind road trip to Florida. I think we spent more time in the car than we did actually in the Sunshine State, but that's OK. I managed to get some good road trip stops in, so that's what I'm going to share with you today. I think my friend and my husband stopped letting me drive, because every time I did, the car would mysteriously find its way to exits with signs like "See the giant Superman!" They complain, but secretly they love me for it"¦ I think. Here are seven places I made them go and three that got slashed from the agenda.
1. Tennessee Williams' grave in St. Louis, Mo. People who _floss regularly already know that I have a weird fondness for cemeteries. I could easily take a cross-country trip and just stop at old graveyards with crumbling stones and obscure celebrities. I don't know if I could talk anyone into going with me, though, so I have to settle for squeezing in one or two here and there. On this trip, we visited the final resting place of Mr. Thomas Lanier Williams "" better known as Tennessee. When I stopped to ask the cemetery office for a map to the Pulitzer Price-winning author's grave, the guy behind the counter gave me a knowing look and asked, "Writing a paper?" I'm nearly 10 years past high school at this point, so I was a bit amused by this. Anyway, after he died from choking to death on the lid of an eye drop bottle in 1983 (he put the cap in his mouth and tilted his head back to put the drops in his eye), Tennessee ended up at the Calvary Cemetery - against his wishes. He wanted to be buried at sea near the same place that one of his greatest influences, author Hart Crane, had allegedly killed himself. Poor Tennessee. This way, though, he's buried next to his sister Rose, whom he was very close to when they were alive. Mental health problems plagued her all of her life and she was the inspiration for Laura in Williams' The Glass Menagerie. In fact, her small stone next to his bears the inscription, "Blow out your candles, Laura." Tennessee isn't the only luminary to be buried in Calvary and the adjacent Bellefontaine Cemeteries "" a tour around the historical boneyards would also turn up Sara Teasdale, Dred Scott, Kate Chopin, William S. Burroughs and William Tecumseh Sherman. Crap, I missed all of those? We're so going back. But we didn't have time to search too long, because we had to get to our next destination"¦
2. The Giant Superman in Metropolis, Ill. When DC Comics declared Metropolis the hometown of Superman on January 21, 1972, the real Metropolis wasted no time capitalizing on it. On June 9 of the same year, the Illinois State Legislature passed a resolution to legally give the town the "Hometown of Superman" nickname. Just a few references to the man in blue tights include a 30-foot statue, the Super Museum, and the Metropolis Planet newspaper, a take on the fictional Daily Planet from the comics. And, oh my God, in researching Metropolis, I just discovered that the Birdman of Alcatraz is buried in Metropolis. ARRRGH. I missed all kinds of cool graves on this trip! Oh, there's a backstory to why this was an important stop to make: in 2003, four of us decided to do Spring Break at Disney. Yeah. Most college kids hit up Cabo or San Padre; we were all over Disney World. On the way home from our time with the Mouse, my car broke down in Paducah, Kentucky (right next to Metropolis). After sitting at a mechanic/gas station/restaurant for an entire day only to be told that my car couldn't be fixed there, my friends and I were, um, not in the greatest of moods. Plus we had just been with each other for about seven days straight and we were probably all ready for a little space. So when a local helpfully said, "Why don't you borrow Eddie's truck and go into town to see the giant Superman?" the poor guy was met with four sets of eyeballs searing holes through his skull. I've been curious about giant Superman ever since, though, and now I can say I've finally experienced all of his glory.
3. Tootsie's Orchid Lounge in Nashville, Tenn. Tootsie's is one of the most historic honky-tonks in Nashville. We stopped because I have a friend in Nashville who kindly gave us room and board for the night; it just so happens that she also has all kinds of Nashville connections so we got to sit in the "World Famous" front window that people usually pay big bucks to sit in. Or maybe not. I don't really know how much it costs. Tootsie's was the local favorite of a bunch of country music veterans you might be familiar with: Patsy Cline, Willie Nelson, Kris Kristofferson, Waylon Jennings and Mel Tillis, among them. In fact, according to Tootsie's web site, Willie Nelson was offered his first songwriting gig after performing onstage at Tootsie's.
4. Jack Daniel's Distillery in Lynchburg, Tenn. It's true "" Moore County, where Lynchburg is located, is a dry county. So no free samples, friends. I think I got drunk anyway "" there was a point on the tour where we got to smell the whiskey soaking in charcoal and our tour guide told us to stick our noses right down next to the barrel while he fanned the lid for us to smell. Now, I pretty much lack a sense of smell altogether, but let me tell you, I smelled this. It went up my nose and straight to the back of my throat where I could taste it. Whoo! Some other facts about Jasper Newton Daniel "" he was only 5'2" and had size four feet. His feet were so tiny that when they built the life-sized statue of him for the distillery, the only part that wasn't to scale were his feet. His size fours wouldn't have supported the rest of the statue if they had left them the proper size. This picture to the left is the safe that killed my buddy Jack. This story is pretty legendary, but I'll repeat it just in case you haven't heard it. Mr. Daniel came to work one morning and tried to open his safe, but had forgotten the combination, which he was always doing. He kicked the safe in frustration, but since it was iron it didn't exactly yield to his foot. He broke his toe, which eventually resulted in infection and blood poisoning. It was the blood poisoning that eventually killed him.
5. The "Unconditional Surrender" statue in Sarasota, Fl. You know the famous picture from Life magazine, and you probably know that it occurred on V-J Day in Times Square. For the geographically-challenged, that's Manhattan, not Sarasota. Even after reading about it, I'm still not entirely sure why it's in Sarasota. It was first erected in front of Marina Jack's on Highway 41 in 2005 but was dismantled in the spring of 2006. It wasn't gone for good, though "" it popped up 2,500 miles away in San Diego. I would have liked to see that thing going down the highway on the back of a truck. Anyway, the good people of Sarasota raised the money to bring it back, if only on a temporary basis. To get it in Sarasota permanently will cost $750,000, which a non-profit group is working on raising. I guess time will tell if "Unconditional Surrender" will stay in Sarasota; for the meantime, I'm glad we got to see it. And for the record, if you look up her skirt, you don't actually see anything. Nice try, though.
6. Cà  d'Zan, the Ringling Mansion. Sort of. We drove by, anyway. Me: "I think that's it"¦ I've only ever seen it in cake, though." Everyone else in the car: ""¦" For the record, it was on one of those Food Network Challenges "" the cake artists had to recreate a famous American Mansion out of candy and cake. Um. Anyway, the Ringling estate also includes Mabel Ringling's Rose Garden and the Ringling Museum of the American Circus. This is one of the primary reasons we didn't go in "" there's no way I could deal with a bunch of clown memorabilia. But the architecture was gorgeous "" even better than the white and milk chocolate rendition I saw on T.V. (Disclaimer: This is not my picture.)
7. The World's Largest Peanut Monument in Ashburn, Ga. We actually passed this on the way down to Florida and said, "Hey, a giant peanut!" Then when I was looking for places to stop on the way home, I spotted this gem and decided to make an actual stop. In a nutshell: the giant peanut monument wasn't all it was cracked up to be. I'm sorry; I've made that joke about five times now and it makes me giggle every time I write it. Ashburn is nicknamed the Peanut Capital of the World, so I guess the monument is pretty self-explanatory.
And a couple that got cut from the itinerary:
8. Johnny Cash's grave in Hendersonville, Tenn. Boo. We were going to swing through Henderson on our way into Nashville on Wednesday night, but by the time we got there it was getting to be pretty late and the cemetery gates closed at dusk. But we might be going back sometime this summer anyway"¦ my husband thinks he needs a pair of cowboy boots now and wants to spend some time at Opryland. This is a guy who falls asleep listening to Slipknot, by the way.
9. The Whistle Stop Café in Juliette, Ga. Aww. Another casualty due to time. I don't see myself passing through Juliette any time soon, but if anyone has sampled the fried green tomatoes there, be sure to share with us in the comments.
10. Graceland! I was definitely a little bummed about this one, but we were passing through Memphis somewhere around 4 a.m. and didn't really want to wait around for five hours for Elvis to get out of bed and show us his digs. Because he's alive, you know. I was also interested in stopping in Holly Springs, Miss., to see Graceland Too. We could have had ourselves a whole Elvis-themed road trip back: we also passed through Tupelo, his hometown. Alas, it was not to be. At least not this trip.
I thank you all for your wonderful suggestions and hope to hit more of them up sometime this summer. The City Museum in St. Louis sounds pretty awesome, and that's not so bad of a road trip from where we are. I think we might have to make a long weekend out of it in the next few months.
Next up? Milwaukee and Chicago in a couple of weeks, and the L.A. area over Memorial Day. I'd love to hear your suggestions for stops, as always. Comment or hit me with a Tweet and let me know where I should force my friends and family to stop! You can also check out my blog for more Road Trip goodness such as the Mark Game.