The Quick 10: Why 10 Celebrities Picked Their Stage Names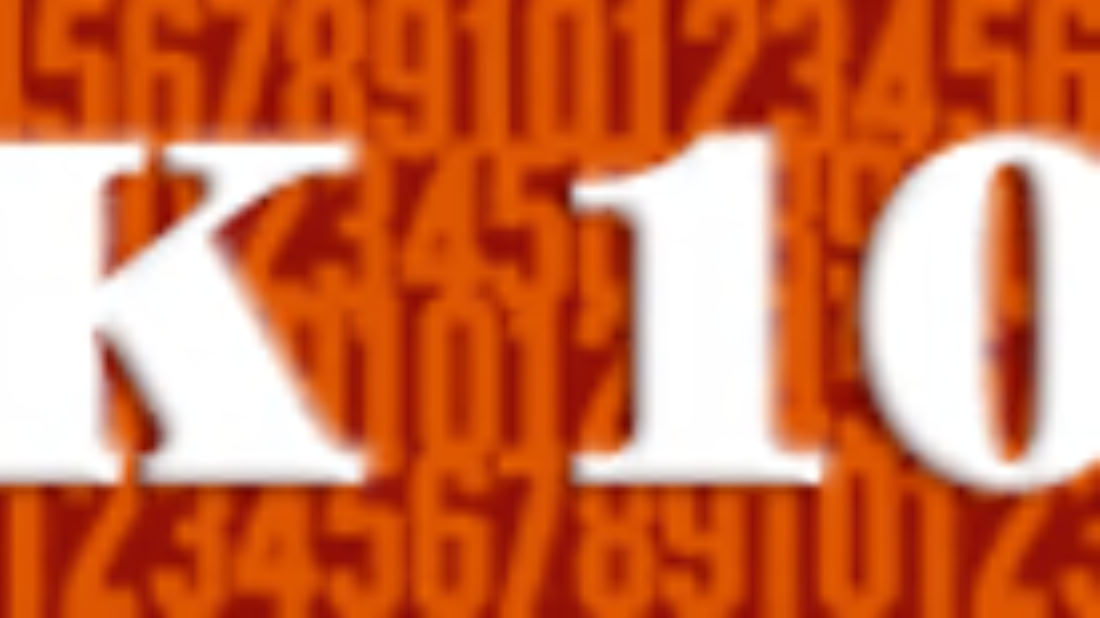 It's common knowledge that celebrities often change their names because they want a more memorable moniker or a name that will look great on a marquee (or movie poster, these days). But why did they pick the names they would be known by for the rest of their lives? Let the Q10 fill you in"¦
1. Joan Crawford's real name was Lucille LeSueur. Louis B. Mayer had her change her name because he thought the latter half of it sounded too much like "Le Sewer." Instead of letting her choose her own name, MGM publicity head held a contest in Movie Weekly that allowed fans to give her a new name. Lucille hated "Joan Crawford," thinking that "Crawford" sounded too much like "crawfish."
2. Cyd Charisse started life as Tula Elice Finklea. Despite the less-than-glam name, studio execs didn't exactly have to rename Cyd because "Sid" was her childhood nickname. It came about when one of her younger siblings was trying to pronounce "Sis" and it came out "Sid" instead. MGM changed the spelling to "Cyd" just to make her seem more exotic and mysterious. As for her last name, she came by that the usual way too: she married Nico Charisse and took his last name.
3. Jamie Foxx was born Eric Marlon Bishop. He changed his name when he started doing standup because he found that female comics often got to perform first "" he thought "Jamie" was ambiguous enough that they wouldn't know if he was male or female and would at least put him mid-list somewhere. "Foxx" was in tribute to Redd Foxx, who also picked his own name"¦
4. Redd Foxx, AKA John Elroy Sanford (yup), got his first name because of the reddish tone in his hair. In fact, he was friends with Malcolm X, who used to call him "Chicago Red." When Redd started working in the entertainment business, he chose his new last name because of MLB power hitter Jimmie Foxx.
5. Lady Gaga was known by a considerably longer name just a few years ago: Stefani Joanne Angelina Germanotta. When music producer Rob Fusari was helping her develop an album, Queen's 1984 song "Radio Ga-Ga" came on the radio. He immediately made a connection between their old hit and her new sound, saying, "You are so Radio Gaga." Thus, Lady Gaga was born.
6. Judy Garland was also born with a decidedly unglamorous name: Frances Ethel Gumm. She and her siblings used to do vaudeville shows together as "The Gumm Sisters," but the audience would laugh every time their name was announced. Vaudeville veteran George Jessel eventually suggested that they change their names for that very reason, and Frances chose "Judy" based on a Hoagy Carmichael song. How the surname came about is really unknown "" at least four versions of why it was chosen exist. One is that it came from Carole Lombard's character Lily Garland in the movie Twentieth Century. Another is that George Jessel once declared the sisterly trio was "prettier than a garland of flowers." And still another is that they chose it to flatter drama critic Robert Garland. So, take your pick. I like the garland of flowers story, myself.
7. Nina Simone used to be Eunice Kathleen Waymon, which doesn't exactly roll off the tongue, does it? When she started playing at the Midtown Bar & Grill in Atlantic City, she started going by the name we know her as today. The "Nina" was adapted from the Spanish "niña," meaning "little girl," because it's what an old boyfriend used to call her. "Simone" was for French actress Simone Signoret.
8. Stevie Wonder's real name was Steveland Morris, but because of his insane talent, people started calling him the little boy wonder when he first showed up on the Motown scene at the age of 10. Berry Gordy, Jr. capitalized on this and named him Little Stevie Wonder for his first Motown contract.
9. Dita Von Teese was born Heather Renee Sweet, which also sounds like a totally made up name. She took "Dita" from German actress Dita Parlo and wanted to just do a one-name kind of a thing, but when she landed the cover of Playboy, the execs at the magazine insisted that she use a last name. Not wanting to be "Dita Sweet," she randomly picked a name out of the phonebook. It was Von Treese. Playboy typoed it, and she ended up liking that version even better.
10. Nikki Sixx has a not-very rockstar name: Frank Carlton Serafino Ferrana, Jr. When he first started touring with a band, he called himself Nikki London because the band he was in was called London, but eventually he decided that was maybe not the best idea. He was considering new last names when he stumbled across his then-girlfriend's scrapbook; she had documented a time when she dated a musician from a band called Jon and the Nightriders. The musician's name was Niki Syxx. "I stole his name," Nikki admits. "I just liked it."
If you could pick your own stage name, what would it be? I can't think of anything that doesn't make me sound like a porn star, so I'll defer to you guys. Inspire me!