The Quick 10: 10 Unusual Golf Courses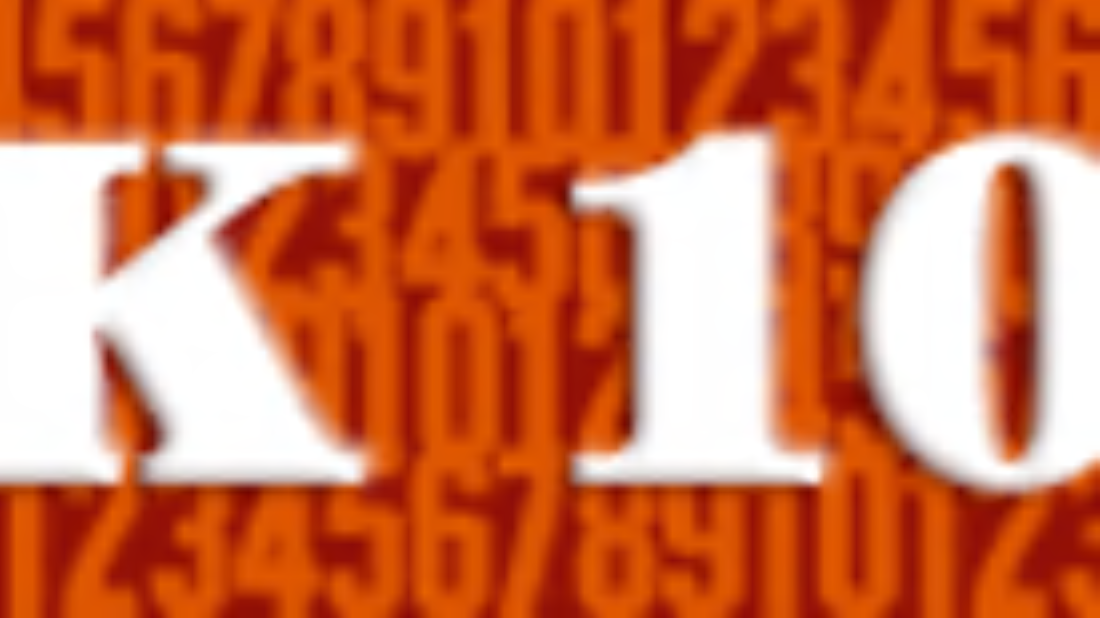 So I started golfing this summer. If you can call it that. I'm still in the "pathetically hitting buckets while eight-year-olds laugh at me" stage, not even close to the "let's play the back nine and have a few drinks" stage. Yeah, I'm nowhere near actually playing a game, let alone playing any of these. But maybe they are something to aspire to, at least some of them. Here are 10 of the most unique golf courses in the world.
1. Prison View Golf Course, Angola, Louisiana. Have you ever wanted to play a round in the shadow of one of the most formidable prisons in the United States? You can! The nine-hole course was built and is maintained by prisoners, who aren't allowed to play on it. It was designed by the prison dentist and appears to be much like any other golf course"¦ except for some of the rules. Anyone wanting to play must apply 48 hours in advance so they can be screened, and play may be suspended at any time "due to institutional need or at the Warden's discretion."
2. Kabul Golf Club, Kabul, Afghanistan. The greens are brown (even nearly black), but that doesn't stop people from playing. Originally opened in 1967, the Kabul Golf Club has had a spotty history ever since. It closed in 1978 because it was considered a symbol of Western capitalism, but reopened in 2004. Since it was used as a military training site during those non-golfing decades, it had to be swept for landmines before anyone could play on it again. I'd still be a little wary about playing on it, personally!
3. Mosul, Iraq. It may not be there anymore, but in 2004, some homesick soldiers made a makeshift hole using an antenna and an oil rag as a flag. It was so popular that five more holes were added and the impromptu Mosul golf course was born.
4. McMurdo Station, Antarctica. You might remember from my post a few weeks ago that McMurdo boasts Antarctica's only ATM. Well, it also boasts the only golf course on the continent. OK, OK, it's a disc golf course, but I thought it was worth a mention. It warns that the "varied" terrain includes snow, ice, drifts and high winds. You think?
5. The Coeur d'Alene Resort Golf Course, Coeur d'Alene, Idaho. It's not so much the location that makes this interesting, it's the 14th hole. It floats, it moves, and you can only get to it by taking "The Putter Boat Shuttle."
6. Camp Bonifas, South Korea. There's a reason Sports Illustrated called this the most dangerous hole in golf "" the rough is full of land mines, and unlike the course in Kabul, these have definitely not been removed. One of the SI reporter's shots actually set one off. But there's only one hole, so your flirtation with danger will be brief.
7. Furnace Creek, Death Valley, California. It's the lowest golf course in the world at 218 feet below sea level, and you're definitely going to want to bring something to keep yourself cool: summer temperatures can exceed 130 degrees Fahrenheit. They used to close the place during the summer, turning it over to a cattle rancher and letting his sheep keep their fairways tended. But now it's available year-round in case you really feel like breaking a good sweat. Oh, and you have to watch out for the coyotes that are prone to wandering onto the course. There's also the Devil's Golf Course in Death Valley, but you won't be able to play it "" it's just a large salt pan that made weird salt crystal formations. It was nicknamed in a 1934 guide book that claimed "Only the Devil could play golf" on its surface.
8. Uummannaq, Greenland. It's home to the World Ice Golf Championship and offers stunning views of icebergs and formations; it also offers frostbite and hypothermia if you're not careful. It's a lot like normal golf, except the greens are called whites and the golf balls are red "" obviously, you're going to lose track of a typical white orb. The course changes every year based on the position of the fjords and icebergs. Interestingly, Rudyard Kipling used to play snow golf during the Vermont winters in the later 1800's to keep himself amused while writing The Jungle Book.
9. Golf Merapi, Mount Merapi, Indonesia. On the day in 1994 when the construction started on this course, Mount Merapi volcano erupted. It's a mere five miles away, so this could have been a cause for concern. It was a minor affair, though, and locals saw it as a blessing from the Gods. The Sultan calls it his home course, and it is said that it never rains when he plays. Another eruption did occur in 2006, big enough to send golfers scurrying for home. "That is the risk of putting a club here," the owner casually said.
10. La Paz Golf Club, La Paz, Bolivia. If you're going to golf the lowest course the world, you might as well golf the highest course as well. La Paz Golf Club is 10,650 feet above sea level and takes golfers some time to get used to. But once they do, they're singing the praises of the course: most golfers report that balls seem to go straighter and fly higher than they do anywhere else. True, or psychological? Either way, the view is amazing. Some of the terrain is referred to as moonscape because of the appearance of the eroded sandstone that surrounds it. Other scenery includes snow-capped mountains in the distances and, sometimes, condors circling overhead.
What about you? Have you ever golfed a course with particularly cool scenery or an interesting hole? Share in the comments! And if you're a pathetic golfer like I am, share that too"¦ make me feel better.