The Quick 10: Woolworth's Five and Dime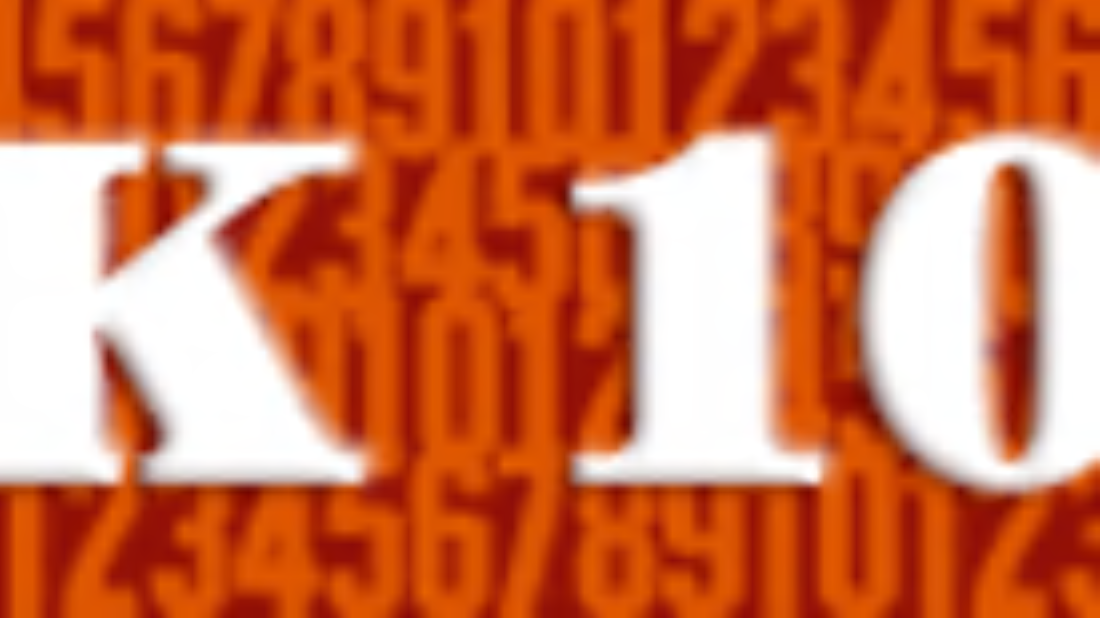 On July 17, 1997, Woolworth's closed their doors for good. Not that there were many doors to close "" the company had been slowly selling off pieces of the company and shutting down individual stores for more than a decade. To commemorate the ex-giant, here are a few facts about the company that used to be the biggest department store chain in the world.
1. The first Woolworth's "" everything cost a nickel - was a complete and utter failure. It opened in Utica, New York, in 1878, and was closed within a year; some reports say it was so disastrous it failed within weeks. F.W. (pictured) tried a second store, this one in Lancaster, Pennsylvania. He added 10 cent items to the list of goods sold and the higher-priced items allowed him to successfully operate the store.
2. There was a little friendly competition in the family "" F.W. Woolworth's cousin, Seymour Knox, ran a similar chain of stores called S.H. Knox and Co.'s 5 & 10 Cent Stores. Knox had more than 100 stores in the U.S. and Canada before agreeing to merge with his cousin in 1911.
3. The now-iconic Woolworth Building in New York City was finished in 1913 and at 792 feet, it was the tallest building in the world (until 1930). It cost $13.5 million to build, and supposedly Woolworth paid for the whole thing in cash. It's now only the 15th tallest building in New York.
4. Seafoam salad was popularized at the Woolworth's lunch counter. It sounds absolutely disgusting to me, but maybe you guys like it: it's lime Jell-O, cream cheese, pears, maraschino cherries and whipped cream. You can also make it with orange Jell-O, if you prefer, or substitute pineapple for pears and add mayo and nuts. Ugh. The only way you could make it worse for me is by adding coconut flakes to the mix.
5. Although the Woolworth stores have closed, the Woolworth Company remains "" it's just called something different now. You're probably familiar with it "" it's Foot Locker, Inc. In the "˜70s and "˜80s, the company bought or created a bunch of specialty stores to boost sales and expand the business, from Champs Sports to Northern Reflections to a timepiece store called Best of Times. This included Foot Locker. When it became clear in 2001 that Foot Locker was its best-selling brand, Woolworth changed their name from Venator (which it had adopted upon closing all of its five-and-dime stores) to Foot Locker, Inc.
6. The Woolworth lunch counters were home to some of the most famous civil rights protests during the 1960s. On February 1, 1960, four students from North Carolina Agricultural and Technical State University sat down at some stools reserved for whites only at the Greensboro Woolworth's lunch counter. They were refused service, so they refused to leave. More people joined them every day, and eventually the owner closed the store for a few weeks because of a bomb threat. That very lunch counter desegregated a few months later on July 26, 1960. A section of the lunch counter, which closed when the store closed in 1993, now resides at the Smithsonian Museum of American History. An International Civil Rights Center and Museum is planned for the spot in Greensboro where the vacated building stands.
7. In 1979, The Guinness Book of World Records declared that Woolworths was the largest department store chain the world.
8. The Woolworth building in New York has been a pretty popular spot for movies and television shows. It can be spotted in Enchanted as the building that Narissa scales with Robert in her clutches, it's one of the buildings that is destroyed by the Cloverfield monster, and it's the headquarters for Mode magazine in Ugly Betty, among others.
9. Barbara Hutton, Frank Winfield Woolworth's granddaughter, was sort of the Paris Hilton of her day "" a socialite who was famous just because of her family. But there was a lot going on behind the money. Her mother, Woolworth's daughter Edna, committed suicide when Barbara was just six. Barbara was shuttled around to various family members after that. She inherited $50 million on her 21st birthday and then went through a string of husbands, including abusive ones, freeloaders and Cary Grant (who did not ask for a penny when they divorced, by the way). Her only son died in a plane crash in 1972 and it's said that she kind of lost it after that; by the time she died seven years later, it's rumored that she had dwindled away all but $4,000 of her fortune.
10. Brits might be familiar with a Woolworths that is still in operation today; that company used to be owned by the same company as the U.S. Woolworths. Since 1982, it has been operating as its own entity, however, and stayed alive even when the ones in the States closed. That has since changed, though "" the company announced last year that it would be closing and shuttered its last windows on January 6 of this year.
Do any of you remember going to Woolworth's? I'd love to hear your experiences, so share in the comments if you have any!