The Quick 10: What 10 Mouseketeers Are Up To These Days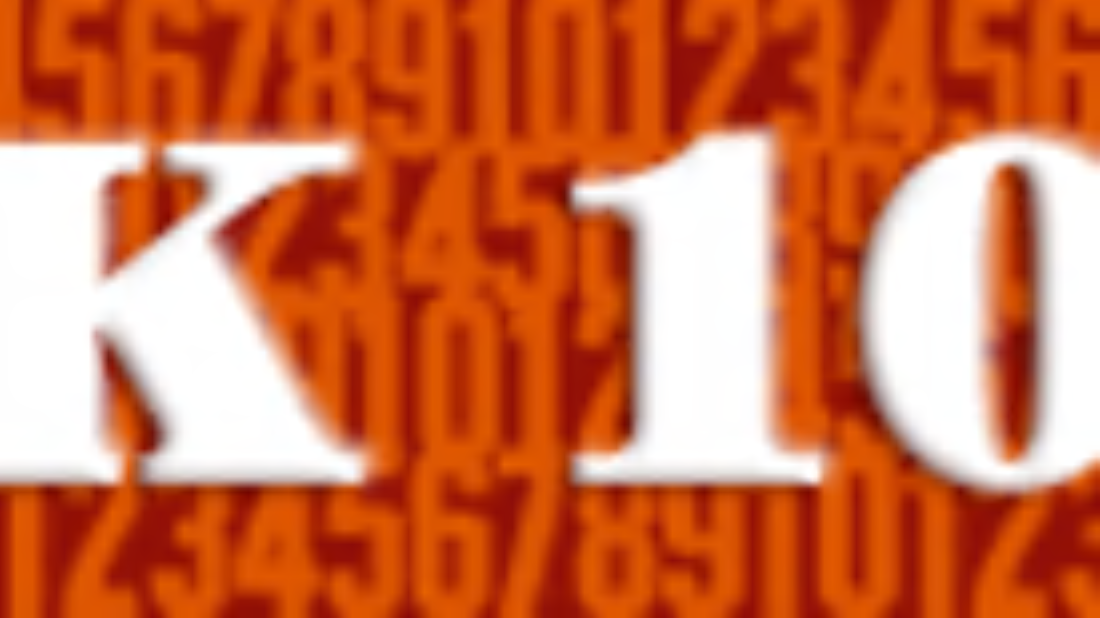 Everyone knows The Mickey Mouse Club of the early "˜90s was full of people who would go on to become big stars - Britney, Justin, Christina, Keri Russell, J.C. Chasez and Ryan Gosling, namely. But what about those other Mouseketeers? In case you've been wondering, I've got 10 answers for you.
1. Rhona Bennett was on MMC for four years before going on to become the self-titled Miss R&B. She had a recurring role on The Jamie Foxx Show, but what most excited me was that she was a member of another "˜90s staple, En Vogue, from 2003-2008. When original member Dawn Robinson came back in 2008, Rhona was given the boot.
2. Matt Morris may have served as a Mouseketeer for just a few years, but his co-stars remembered him. He wrote five songs with Christina Aguilera for her Stripped album, including "Can't Hold Us Down." Likewise, he co-wrote "(Another Song) All Over Again" from Justin Timberlake's FutureSex/LoveSounds album, and J.T. returned the favor by writing a song for the disc Morris released in 2004. He's currently signed to Timberlake's label, Tennman Records.
3. Tate Lynche was a MMCer from 1993 until the show was canceled in 1995, but if you're a fan of American Idol you've seen him since then: he made it to the semi-finals of season three (the one Fantasia Barrino ended up winning). He went by the name Marque Lynche and apparently didn't impress Paula, Randy and Simon the way he impressed the Disney Channel, because he was part of the first round of semi-final eliminations. But you can see vintage Lynche here "" and check out little J.T. and Ryan Gosling!
4. Deedee Magno was part of The Mickey Mouse Club as a member of The Party, which, by the way, stood for "Positive Attitude Reflecting Today's Youth." Mmm-hmm. Deedee was the singer on their Top 40 hit "In My Dreams." She's still singing today, but she's doing so in musical theater. Her biggest role so far has been Kim in Miss Saigon on Broadway, and she's currently touring with a production of Wicked as Nessarose.
5. Nikki DeLoach was part of a girl group in the late "˜90s, founded by the same guy who put "˜N Sync and the Backstreet Boys together. The group was called innosense (that's not a typo, and no, I didn't forget to capitalize it) and was co-managed by Justin Timberlake's mother "" in fact, she and the entire band lived in their house for a while. To say innosense had lukewarm success would be generous, and the group disbanded in 2001. Nikki has been working on her acting career ever since (she was in the sequel to the Sandra Bullock film The Net) and dated fellow Mouseketeer and Lou Pearlman protégé J.C. Chasez for five years.
6. Lindsey Alley landed an awesome role before she was even on the MMC: she played Patsy in Ernest Saves Christmas. When the show ended, Lindsey went back to finish high school and then received her B.A. from the University of Missouri in 2000. Since then, she has had bit parts of T.V. and created her own one-woman show about being in The Mickey Mouse Club, called, appropriately, Look Ma"¦ No Ears! She also apparently waitresses in NYC, because IMDB makes it a point to mention that as a waitress, she once had to serve her former co-star, Justin Timberlake. Ouch.
7. Dale Godboldo is a face you might recognize "" he's had small parts in tons of T.V. shows, including Commander in Chief, Bones, Wanda at Large, Judging Amy and The Drew Carey Show. You can also spot him in the just-released Fame remake as a "Music Executive."
8. and 9. Damon Pampolina and Albert Fields were both members of The Party. Damon stuck to his music roots for a while, DJing in the Houston area, and also starred in a Saturn commercial in the early "˜00s. Albert Fields went by the name "Jeune" for a while (it's half of his middle name, Jeunepierre) and had a song in the movie The Fan. The duo recently reunited to form a group called NDecent Proposal "" check them out and see if they're the MMCers you remember:
10. Chase Hampton was not only a Mouseketeer; he co-hosted for a year. After the show went off the air, Chase pursued a career in acting and landed parts on Buffy the Vampire Slayer, The X Files, 7th Heaven and Sabrina the Teenage Witch. But it would appear that he has turned his sights to music and is currently with a band called Buzzfly.
Did I miss your favorite Mouseketeer? Leave a comment "" maybe fellow _flossers will know what he or she has been up to since the Club disbanded.