The Quick 10: 10 Really Pricey Books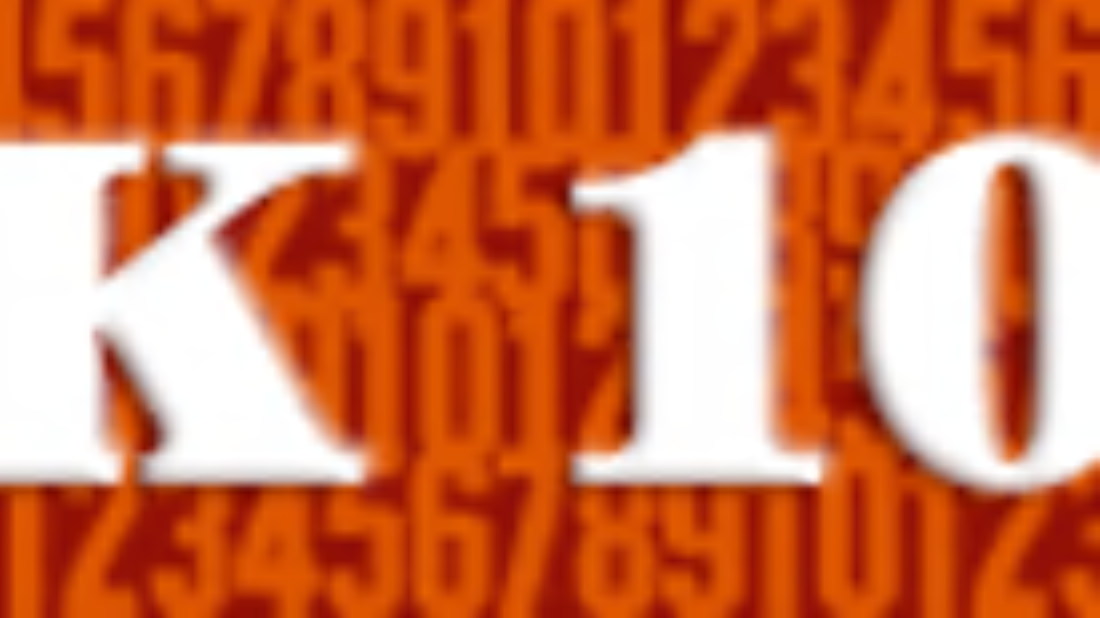 I have this fantasy that I am harboring a rare, insanely valuable first edition of some obscure book somewhere on my overstuffed bookshelves. I'll decide I don't need it someday and take it to trade in at Half Price Books and the overly-honest guy behind the counter will give me a look like I've lost my mind and say, "Are you crazy? Do you know what this is worth? There must be only five of these in the entire world!"
Yeah. It's not very likely to happen. But you can bet that I'm going to devote some time to combing through the den this weekend to see if I have any of these pricey pages in my possession.
1. Shakespeare's First Folio. It's the 1623 collection of the Bard's comedies, histories and tragedies. It cost just one pound at the time, which is about $220 these days - expensive, yes, but a bargain considering the $6.1 million it's worth today. A stolen copy popped up last year and was estimated to be worth $15 million, but it hasn't yet been sold, so whether it tops the 2001 $6.1 million selling price remains to be seen.
2. Leonardo Da Vinci's "Codex Leicester" was purchased by one of the few people who could afford to shell out $30.8 million for a notebook "" Bill Gates. At 72 pages, that's about $420,000 per page. Each pages is filled to the brim with Da Vinci's handwriting and sketches.
3. Cosmography, based on the work of Ptolemy, is a pretty rare find: there are only two known copies in the world (maybe one of them is in my den. No?). The 1477 book was worth $4 million the last time it was sold.
4. James Audubon's Birds of America sold for $8.8 million in 2000. Only 200 complete sets were ever issued, and most of them were broken up to sell individually, which is why a complete set is so valuable.
5. Oliver Twist by Charles Dickens. If you discover one of these in your hot little hands, consider yourself lucky "" Christie's auction house in New York sold a signed first edition of the book for $229,000, making it the most valuable Dickens book ever.
6. Lord of the Rings. Likewise, a signed first edition of that book about Hobbits could garner you a lot of cash "" probably enough to buy your own "Precious." One of these dedicated in Tolkien's hand to the "Queen of the Hobbits" fetched $104,000.
7. Harry Potter and the Philosopher's Stone. Now we're getting into literature I'm more likely to own. The most expensive Harry Potter book to date is an unread first edition of HP1 "" only 500 copies were published in the first round, long before Mr. Potter and his magical friends were household names. If you have one of these lurking in your attic, it could be worth about $37,000.
8. The Great Gatsby. A first edition copy of this Roaring "˜20s classic with a dust jacket in very good condition was sold for $180,000 just last year.
9. Moby Dick. At the same auction, an original version of Melville's whale tale in blue cloth binding went for $30,500. It's no Codex Leicester, but I'd say $30,500 is nothing to sneeze at.
10. Ulysses. The first edition was signed by James Joyce and had been stored away, allegedly unopened, for years. Because it was signed, because it was a first edition, because the color on the cover was so brilliant and unfaded, and because it was #45 of the first 100 printed, this particular copy of Joyce's epic went for £275,000 last year "" that's roughly $437,260.
Do we have any book-collecting _flossers out there? I'm not one myself, but I'm thinking it might be a fine time to start.