The Quick 10: 10 Long-in-the-Tooth "Teenagers"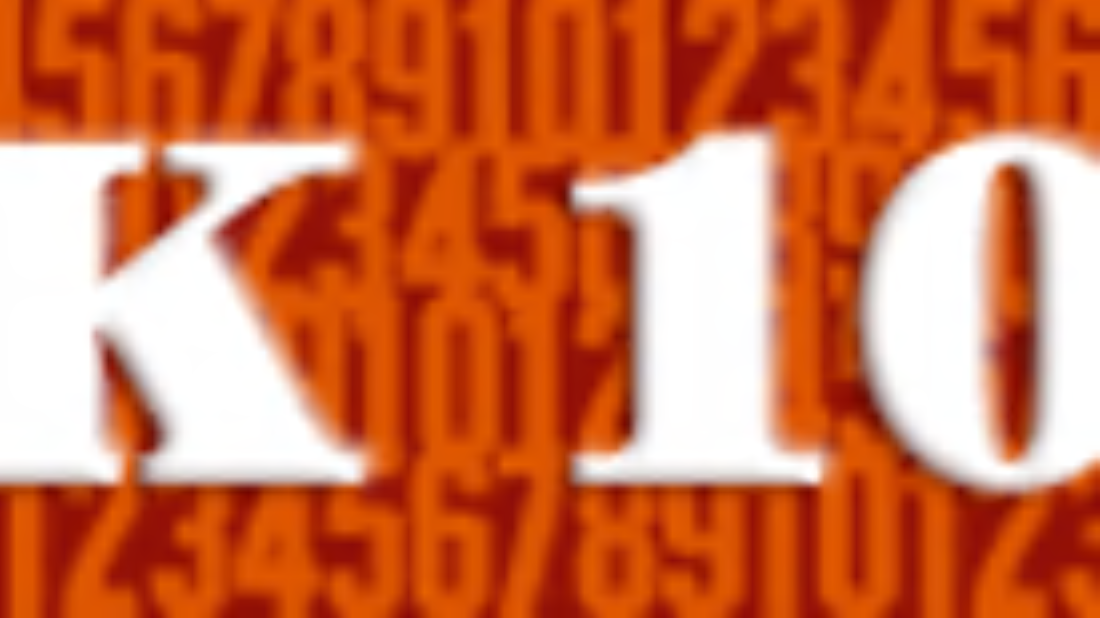 You all know that I'm a big Glee fan. But I'm not delusional "" I know that a lot of the actors in the show are nowhere close to being of high school age"¦ unless they've flunked many a grade (Cory Monteith and Mark Salling, who play Finn and Puck respectively, are both 27). They're definitely not the first cast to employ such tactics, though"¦ here are 10 other actors who have portrayed teens long after they actually graduated.
1. Stacey Dash, Clueless. Dash played Cher's best friend Dionne in this 1995 classic movie about privileged California teens. While co-stars Alicia Silverstone and Brittany Murphy were just 18 and 17 when the movie came out, Dash was 28. Another fun fact about Stacey Dash: her cousin is Damon Dash, the co-founder of Roc-A-Fella records and Rocawear.
2. Eric Christian Olsen, Fired Up!. Um. Yes, I have seen this movie. No, I don't care to discuss it"¦ other than to tell you that Olsen, who was playing a high schooler presumably between his junior and senior years, was 31 years old when the movie came out last year.
3. Judd Nelson, The Breakfast Club. Nelson was 26 when he played iconic bad boy John Bender in The Breakfast Club. In fact, only two of the actors were actually teenagers at the time the movie was filmed: Anthony Michael Hall, who was 17 when it came out, and Molly Ringwald, who was three days shy of her 17th birthday.
4. Alan Ruck, Ferris Bueller's Day Off. Ruck was 29 when the movie was released on June 11, 1986, missing his 30th birthday by about three weeks. But really, Cameron seemed like he was well past his 18 years anyway, didn't he?
5. Robert Carradine, Revenge of the Nerds. When this cult movie came out in 1984, Mr. Carradine has just turned 30. His co-star, Anthony Edwards, was a little closer to his college days with just 22 years under his belt.
6. Danielle Harris, Halloween (2007) and Halloween II (2009). She was 30 when the Rob Zombie remake of this slasher flick came out a couple of years ago and 32 when the sequel came out last year. But you have to know her history to appreciate her role as 17-year-old Annie Brackett. Harris was in the fourth and fifth incarnations of the original Halloween series back in the late "˜80s when she was just 11 and 12 years old. It's a nice piece of stunt casting.
7. Sissy Spacek, Carrie. Spacek was not quite 27 when Carrie came out in November 1976.
8. Regina Hall, Scary Movie. Known as cliché best friend/sidekick in the Scary Movie series, Regina was 29 when the first one came out in 2000.
9. Rachel True, The Craft. This was one of my favorite movies when I was in high school, but I never would have guessed that one of the main characters was 29!
10. Harrison Ford, American Graffiti. Can you believe Indy was already 31 when he played the annoying Bob Falfa in this 1973 film?
A few of others that may or may not surprise you:
James Dean was 24 when he played a 17-year-old in Rebel Without a Cause.
Elisabeth Shue was 24 when she played 17-year-old Chris Parker in Adventures in Babysitting.
Christine Taylor was 26 when she played Marcia, Marcia, Marcia in A Very Brady Sequel.
Rachel McAdams was 26 when Mean Girls was released.
Elvis was 23 when he played a troubled teen in 1958's King Creole.
Do any other outrageous examples come to mind?