6 Times Literary Works Were Stolen
Last month, a short, untitled prequel to the Harry Potter series was stolen in a home burglary in Birmingham, England. Handwritten on two sides of a postcard, the 800-word manuscript told a story involving a young James Potter (Harry's father) and his friend, Sirius Black, both of whom have a brush with Muggle policemen, and was auctioned to support a British charity.
Police are investigating the theft, and author J.K. Rowling is urging fans not to buy the work. That said, Rowling is in good (albeit unlucky) company, as plenty of other valuable, important, or rare manuscripts have been swiped from authors or the individuals or institutions tasked with taking care of them. Here's a sampling of them.
1. HEMINGWAY'S SUITCASE OF EARLY WRITING PROJECTS WAS STOLEN IN A PARISIAN TRAIN STATION.
In 1922, Ernest Hemingway was a young newspaper correspondent with big dreams, a fledgling marriage, and a prolific body of unpublished fiction. The last two were jeopardized by an ill-fated trip to Lausanne, Switzerland: Hemingway was there to cover an international conference, and his wife, Hadley, planned to join him from Paris to go skiing. The doting spouse packed Hemingway's manuscripts into a suitcase—including an attempt at a novel he'd written about his experiences as a World War I ambulance driver—and set off for the slopes, thinking her husband could write while on holiday and share his work with an editor/journalist he had met. But on the way, the suitcase was stolen, and most of Hemingway's hard work was lost to him forever.
Hemingway describes the moment he learned the bad news in his 1964 memoir, A Moveable Feast:
"I had never seen anyone hurt by a thing other than death or unbearable suffering except Hadley when she told me about the things being gone. She had cried and cried and could not tell me. I told her that no matter what the dreadful thing was that had happened nothing could be that bad, and whatever it was, it was all right and not to worry. We could work it out. Then, finally, she told me. I was sure she could not have brought the carbons too and I hired someone to cover for me on my newspaper job. I was making good money then at journalism, and took the train for Paris. It was true alright and I remember what I did in the night after I let myself into the flat and found it was true."
Hemingway never does reveal "what he did" (chances are it involved drinking), but "he was very brave about it," Hadley told a friend in the 1970s. That said, the ex-wife added, she "could tell he was heartbroken."
2. MALCOLM LOWRY'S FIRST NOVEL WAS STOLEN FROM THE CAR OF A PUBLISHING FIRM DIRECTOR.
English writer Malcolm Lowry achieved literary fame with Under the Volcano, his 1947 novel about the final moments of an alcoholic ex-British ambassador in Mexico. Before that, he had only published a single book—a largely overlooked work called Ultramarine.
Released in 1933, Ultramarine was based on Lowry's experiences working on a Far East steamer ship as a teen, before studying at Cambridge University. The young writer completed his manuscript during his final term of school, and a publisher accepted it—but the novel's fate was thrust into peril when a publishing firm director had his briefcase stolen from his car. Inside the case was the only typescript version of Ultramarine.
It's unclear how the novel ultimately ended up getting published, especially since Lowry claimed to have destroyed or thrown out all of his previous drafts. According to the author, a friend had rescued Lowry's final draft from the trash (accounts differ whether it was the manuscript or a carbon copy). Meanwhile, another chum claims that a version of Ultramarine had been written and left at his house, and that Lowry knew it was still there.
3. FRANZ KAFKA'S NOTEBOOKS AND LETTERS WERE STOLEN BY NAZIS.
After Franz Kafka died of tuberculosis in 1924, his lover Dora Diamant kept up to 20 of the author's notebooks—which contained jotted-down thoughts, ideas, and sketches—and 35 of his letters. But when the Nazis came into power, the Gestapo raided Diamant's house in Berlin. Looking for communist propaganda, they confiscated all of her papers, including Kafka's works.
One of Kafka's friends, Max Brod, along with a man named Klaus Wagenbach, tried to locate the writings—but since the Gestapo had confiscated so many documents, their search efforts weren't successful. In later years, political turmoil in Germany prevented the two from pursuing the goods.
In the late '90s, Diamant's biographer, Kathi Diamant, and San Diego State University launched the Kafka Project, a search for these missing documents. They've spent two decades scouring Nazi archives in Prague and Berlin, consulting with scholars and national archivists, and investigating a claim that Kafka's stolen writings were last spotted on a train to the east so they wouldn't be destroyed by air raids.
Currently, Diamant and German scholar Dr. Hans Koch are trying to gain access to a secret Berlin archive to catalogue its contents—and hopefully, to find the long-lost works they've been searching for all these years.
4. A TWILIGHT FAN STOLE A RETELLING OF THE BOOK BY AUTHOR STEPHENIE MEYER.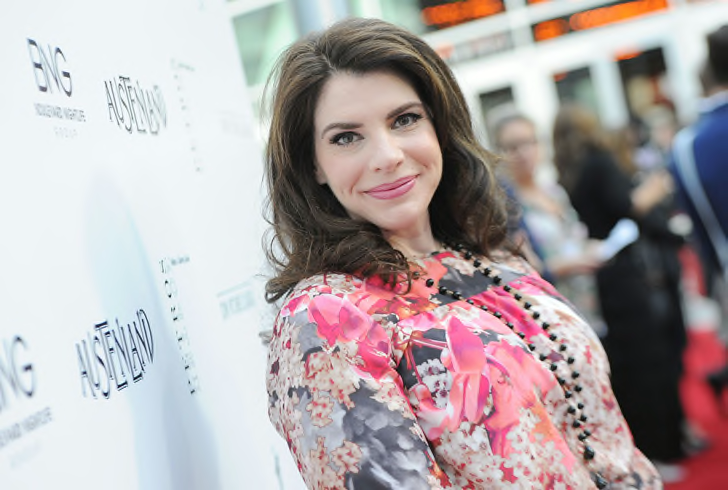 When word got out in 2008 that Twilight author Stephenie Meyer was writing Midnight Sun, a version of the series' first book told from vampire Edward Cullen's prospective, an eager reader got hold of the unfinished draft and published it online without Meyer's consent or knowledge.
Meyer was so upset that she ceased work on Midnight Sun, telling fans that the unauthorized leak had ruined her creative process. Originally, Meyer had shared a teaser chapter of the work on her personal website—but after putting brakes on the project, she posted the entire uncompleted work for fans to read.
"I rather my fans not read this version…. It was only an incomplete draft…." Meyer wrote. "But to end the confusion, I've decided to make the draft available…. I hope this fragment gives you further insight into Edward's head and adds a new dimension to the Twilight story. That's what inspired me to write it in the first place."
Recently, Meyer had reportedly started working on Midnight Sun again—but since the premise was too similar to the forthcoming Grey, a retelling of 50 Shades of Grey from character Christian Grey's perspective, she decided to once again put the kibosh on the effort.
5. WALT WHITMAN'S NOTEBOOKS WERE STOLEN FROM THE LIBRARY OF CONGRESS.
According to The New York Times, in 1918, Walt Whitman's friend and literary executor Thomas B. Harned gave the Library of Congress a collection of 24 notebooks that had once belonged to the author. They contained notes from when the 19th century poet worked as a Civil War army nurse, an early version of his seminal poem "Song of Myself," and a draft of the wartime poem "Cavalry Crossing a Ford."
In 1942, many valuable library items, including Whitman's notebooks, were sent away to Ohio for safekeeping as World War II raged on. Several years later, a package that supposedly contained 10 of the writer's composition tablets arrived back in Washington, D.C.—but the notebooks themselves were missing. (The box's seal was unbroken, suggesting that the works were stolen before the box was shipped.)
The notebooks were presumed lost for decades, until an anonymous man discovered four of the pocket-sized books among his father's papers after his death. He tried to sell them at Sotheby's auction house in New York, as all he knew about the works was that his late father had received them as a gift around 30 years prior. But since the works were stolen property, they couldn't be resold.
Sotheby's returned the rediscovered notebooks to the Library of Congress, much to the delight of historians, conservationists, and scholars. (The other six remain missing.) "This is definitely the most important literary material we could have hoped to recover of anything known in American literature," David Wigdor, who was then assistant chief of the Library of Congress's manuscript division, told The Washington Post. "This material will actually be used by scholars. Their utility is quite transcendent."
6. ONE OF SHAKESPEARE'S FIRST FOLIOS WAS STOLEN FROM AN ENGLISH LIBRARY.

Before William Shakespeare's death in 1616, only half of his theatrical works had already been printed, in small books called quartos; no large-scale anthology of the Bard's plays existed yet. Two of Shakespeare's friends, John Heminge and Henry Condell, who belonged to his acting company The King's Men, decided to change this: They took 36 of his plays and gave them to publishers Edward Blount and Isaac Jaggard.
In 1623, the first collected edition of Shakespeare's plays was finally completed. Its given name is Mr. William Shakespeares Comedies, Histories, & Tragedies, but most scholars simply refer to it as the "First Folio," in reference to the large-sized paper the works were printed on. (In those days, this kind of paper was usually reserved for royal proclamations and for important works, like theology and history.) Since multiple versions existed of some plays, Shakespeare's friends claimed to have used "original" copies for the First Folio, although nobody knows for sure if this is true.
Experts believe that only 750 or fewer copies of the First Folio were published, and today, only 233 known copies survive worldwide. These books are worth millions of dollars each—which is likely the reason why in 1998, someone stole a First Folio from the Durham Cathedral library in England.
In 2008, a decade after the book's theft, a man named Raymond Scott brought it to the Folger Shakespeare Library in Washington, D.C., and requested an evaluation and appraisal. Scott claimed he'd been given the work as a gift in Cuba, from a friend whose mother had safeguarded the "old English Book" in a chest.
Right off the bat, Folger staff knew that the work was a First Folio, and Stephen C. Massey, a famous rare-book appraiser, confirmed it was the one stolen from Durham. The Folger contacted authorities, and police eventually arrested Scott. Nobody could prove if he was, in fact, the person who originally stole the Durham First Folio, but in 2010, Scott was convicted of handling stolen goods and smuggling the valuable work out of England. He died in prison in 2012.